Did Will Smith Use His Real Name on 'The Fresh Prince of Bel-Air'?
Will Smith became a household name in the 1990s. Although he already achieved fame as a rapper, his show, The Fresh Prince of Bel-Air, catapulted his TV and film success. However, many fans of the NBC series may have missed one element of his famous character.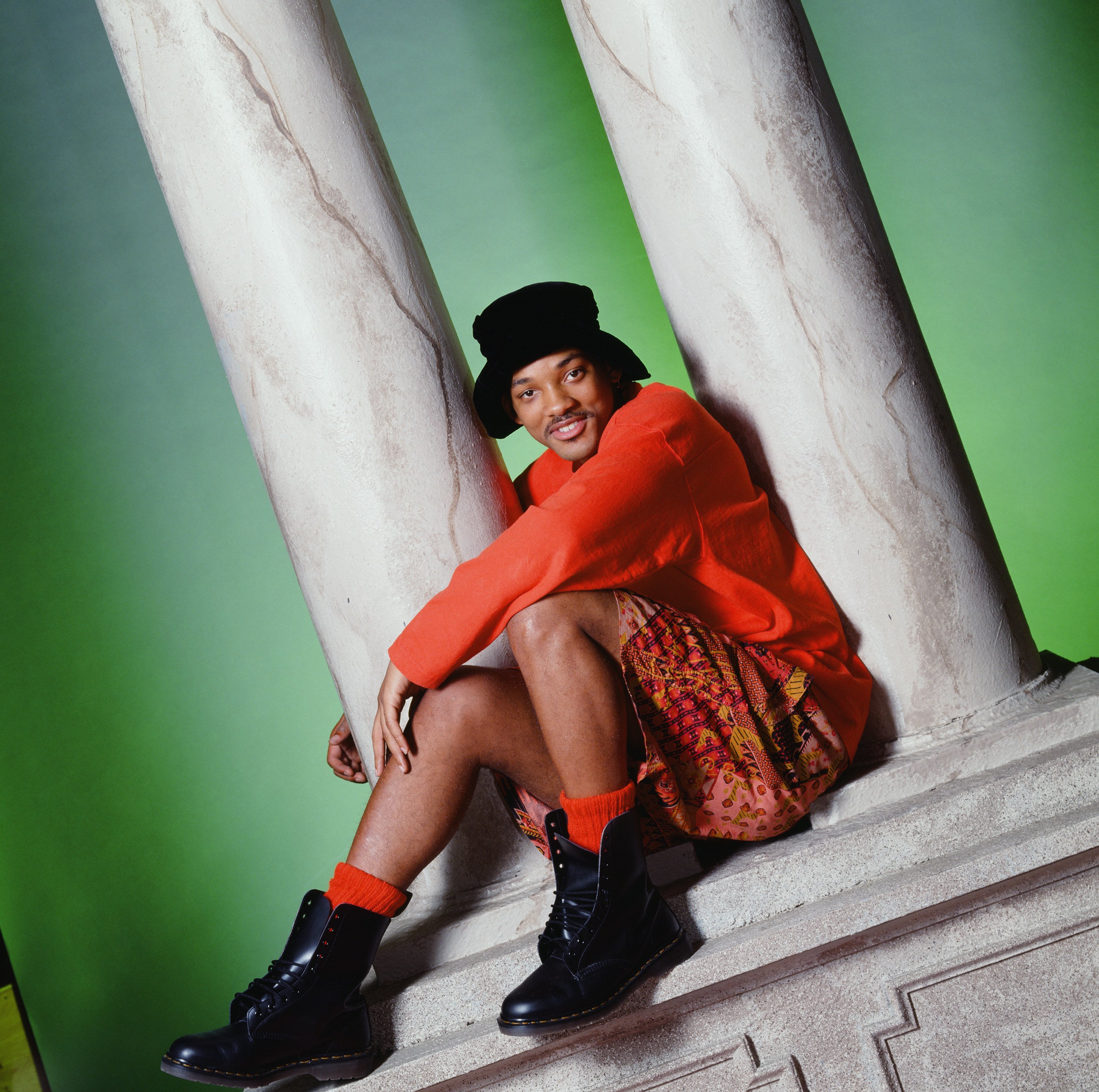 Why Will Smith used his real name on 'The Fresh Prince of Bel-Air' 
Smith was born in Philadelphia, Pennsylvania, on September 25, 1968. While growing up in Philly, he met DJ Jazzy Jeff at a house party. Soon after they met, the artists decided to form a group in 1985 and hustled their way into the music scene. In 1986, they released their first album, Rock The House. The project debuted on Jive records and included hits such as "Girls Ain't Nothing But Trouble," per The Source. 
With additional hits such as "Parents Just Don't Understand" and "Summertime," Smith and Jazzy Jeff became stars. However, the Bad Boys actor accrued a $2.8 million debt with the IRS in the late 1980s. To fix his debt, he accepted a starring role in Quincy Jones and Benny Medina's new show, The Fresh Prince of Bel-Air. In 2020, Smith shared that his co-star, Alfonso Ribeiro, suggested using his real name on the series. 
"We had talked, and I said, 'Look, if you're ever gonna do this show, you've gotta be Will Smith," Ribeiro recalled on Smith's Snapchat show, Will At Home.
"It was such a deep insight that you had. You said, 'Because people are going to call you that for the rest of your life," Smith replied.
The character has a different first name than Will Smith
The Fresh Prince of Bel-Air premiered on Sept. 10, 1990. During the show, Smith and his on-screen alter ego share several similarities. Like his real life, the character was from Philadelphia. Additionally, they both had tumultuous relationships with their fathers and shared a passion for music. 
RELATED: Jada Pinkett Smith Once Shared Why Will Smith Is Her Only 'Monogamous Relationship'
As previously shared, Smith's character is named Will Smith. However, Will is a nickname for the name William on the show. In real life, the Ali actor's real name is Willard Carroll Smith. The Oscar nominee got his name from his father, Willard Smith, Sr. Following his father's death in November 2016, he said he felt free to be himself moving forward, per Rap Radar Podcast.
"My father dying sort of released me to be me," the Seven Pounds star said, adding that it was a "point of deep changing."
Smith's net worth after 'The Fresh Prince of Bel-Air'
During the height of The Fresh Prince of Bel-Air, Smith worked on becoming a Hollywood actor.  In 1993, he landed his first movie, Six Degrees of Separation. He starred in the film alongside Stockard Channing, Donald Sutherland, and Heather Graham. Smith continued to work throughout the 1990s on Independence Day, Wild Wild West, and Men In Black. 
The Fresh Prince of Bel-Air ended in 1997. Since then, Smith has remained in the public eye with blockbuster films such as Focus, Concussion, and After Earth. In 2017, he moved into the streaming realm, where he starred in Netflix's Bright. The company reportedly paid Smith $20 million for the movie and $35 million for its sequel.

At the time of publishing, Smith has a reported net worth of $350 million. Besides his hefty salary from his films, the actor and his wife, Jada Pinkett Smith, own several properties, including a 9,000 square foot home located in a gated community Hidden Hills, California.