Will Smith Wasn't the First Choice for 'Bad Boys' Film
For various reasons, it didn't seem like Bad Boys 3 would ever make it to the screen, leaving Mike Lowrey and Marcus Burnett in the dust with only one sequel.
When Will Smith and Martin Lawrence partnered up for their first action film together, it was comedy magic. After Bad Boys dropped in 1995, the sequel with Gabrielle Union didn't arrive until 2003, and its 2020 Bad Boys for Life installment turned out to be a box office winner.
More than 15 years passed since Mike and Marcus cracked jokes and blew things up, but Smith and Lawrence were a big draw for moviegoers. That's why it may be hard for some to believe that Smith's role almost went to another actor who was also a famous talk show host.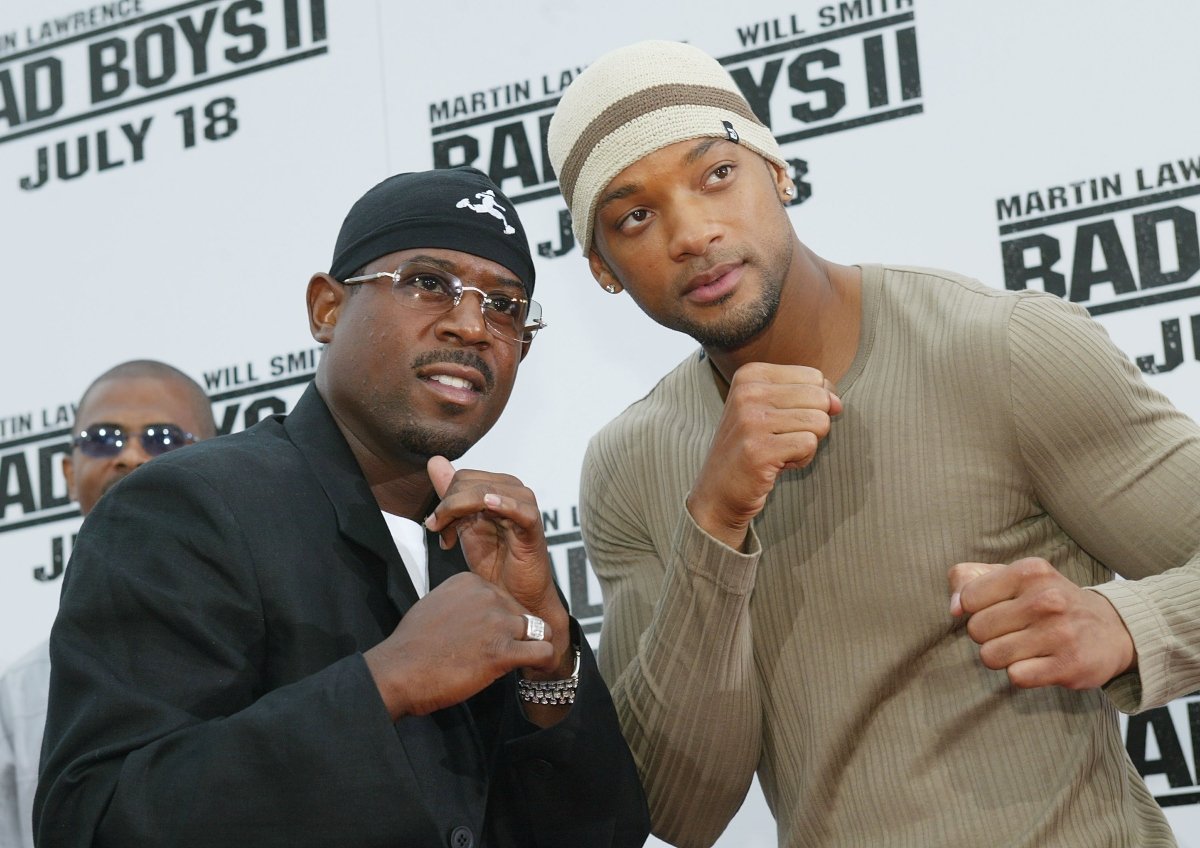 'Bad Boys' didn't score that well with critics
Though Smith and Lawrence's comedic chemistry was praised when Bad Boys was released, the movie received low ratings from critics. Some believed the script wasn't good enough for the two actors, while others were skeptical about Michael Bay's feature directorial debut.
Roger Ebert gave the movie two stars but complimented its stars' talents. Rotten Tomatoes also gave it two stars, but fans gave it positive reviews.
At the time, Lawrence was hot because Martin was doing well on TV, as was Smith's flagship The Fresh Prince of Bel-Air. Still, Bad Boys was the first action film for Smith and helped catapult his career in the genre.
RELATED: 'Bad Boys for Life': Will Smith Explains Why It Took So Long for Him and Martin Lawrence to Make Another Sequel
Will Smith landed in 'Bad Boys' after another actor turned it down
Producer Jerry Bruckheimer spoke about the origins of Bad Boys during a visit to Sirius XM this past January. He said that the film was initially over at Disney as part of Hollywood Pictures, and the original duo was Dana Carvey and Jon Lovitz. Carvey dropped out of the project, and Bruckheimer panicked.
They pitched the movie to Sony where the movie was given the green light. However, the studio had its own ideas for who they wanted to cast. Martin Lawrence was offered a part in the buddy cop film, but the Sony executives wanted to bring Arsenio Hall on board—not Will Smith.
Hall was in movies such as Coming to America and Harlem Nights in the late '80s, and from 1989 to 1994, he was the host of his own talk show. Bruckheimer said Hall passed on the role.
'Bad Boys' sparked the friendship between Lawrence and Smith
Besides bringing the two rising stars together for a work project, Bad Boys is also responsible for the beginning of Smith and Lawrence's friendship.
Though Bruckheimer said the pair met on set, Lawrence once told Ellen DeGeneres that his sister suggested Smith for the role of Mike Lowrey. The two actors had dinner and hit it off, and the rest is movie history.
With the success of Bad Boys for Life, Bad Boys 4 is in development to keep the franchise alive. Though Mike recruited Armando at the end of the last film, there's still a possibility that Lawrence's Marcus puts his retirement plans on hold one more time.