Will Smith's Father Once Interrupted a DJ Jazzy Jeff and the Fresh Prince Recording Session to Teach Him a Lesson
Will Smith tells a lot of stories about his father in his autobiography, 'Will.' 1 memorable one came after DJ Jazzy Jeff and the Fresh Prince already had two hit albums and a Grammy. Still, they weren't too old for Daddio's discipline.
Will Smith has opened up about his father, Willard Smith Sr., since he died in 2016. In his new autobiography, Will, as well as his YouTube series, Best Shape of My Life, Smith reveals his father's abusive tendencies. He also credits his father, whom he called Daddio, with instilling his work ethic. One time, he interrupted DJ Jazzy Jeff and the Fresh Prince at work to get them back on track.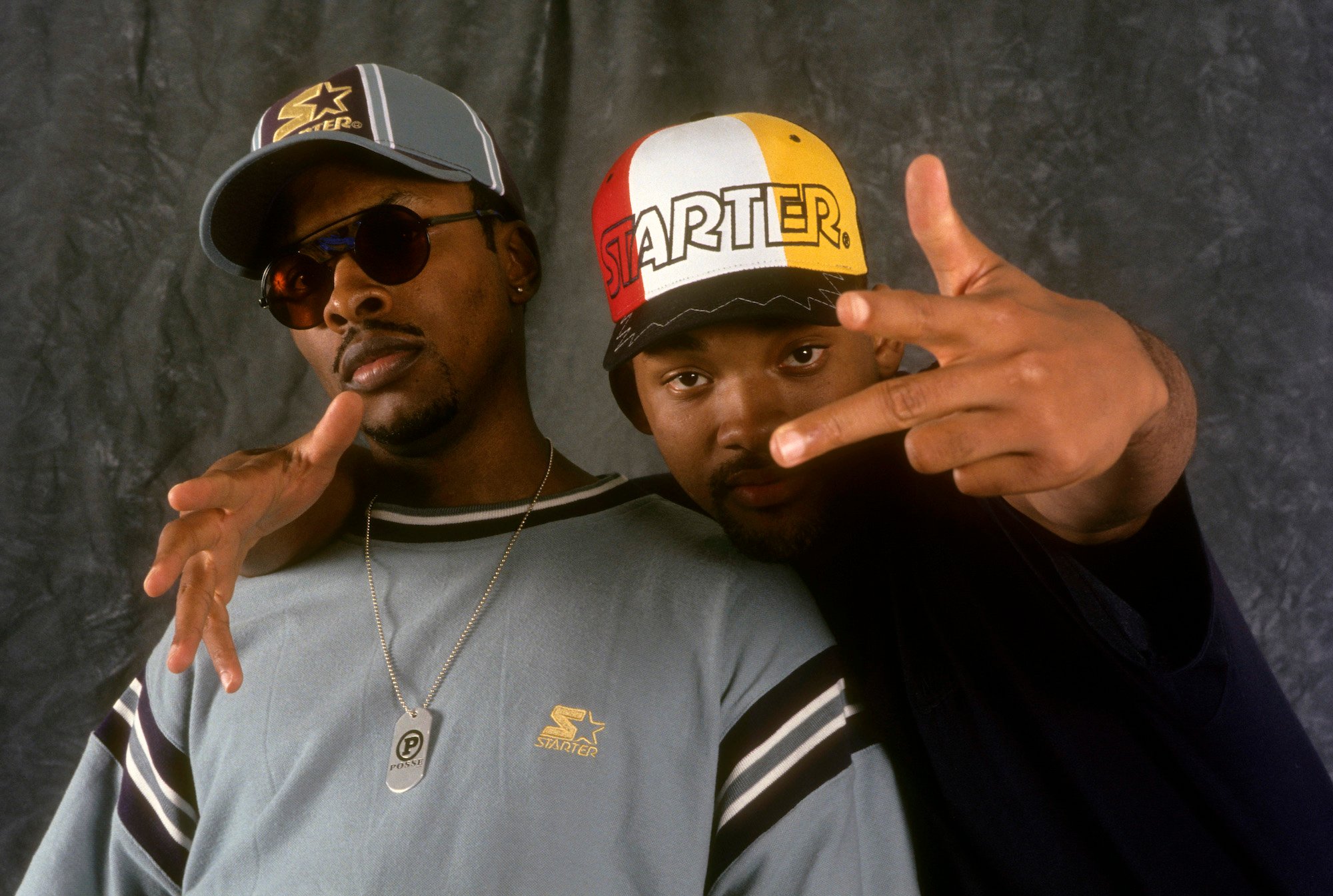 Will Smith admits DJ Jazzy Jeff and the Fresh Prince slacked off their third album
Smith writes that after the success of Rock the House and He's the DJ, I'm the Rapper, they got a little complacent. They'd won a Grammy for "Parents Just Don't Understand" so spared no expense for And In This Corner…, renting a studio in The Bahamas. The problem was, they weren't focused on actually writing and recording songs. 
"It was a Friday night," he wrote. "About 20 of us were lounging around in the studio. Our LA squad had flown in to help with the 'creative process.' I was about five rum punches in, and I had graduated beyond chicken fingers into jerk chicken, black beans, and rice. I guess it was hot in there because I had my shirt off."
Smith said his producer, James Lassiter, had already raised issues with their undisciplined recording. When DJ Jazzy Jeff and the Fresh Prince wouldn't listen, Lassiter called in reinforcements.
"It doesn't matter how old you get — there are some childhood images that will always bring a chill down your spine or make your stomach drop," he wrote. "I was holding court in the middle of Compass Point Studio A when the door started to open. I first caught a glimpse of JL pushing the door wider and then…
Daddio."
Will Smith's father set DJ Jazzy Jeff and the Fresh Prince straight 
All it took was for Daddio to show up and put an end to the tomfoolery.
"The room froze," he wrote. "Those who knew, knew — the other guests guessed. Daddio calmly took in the scene. His eldest son, topless. Rum punch and jerk chicken stinkin' up the room. Bahamian bikinis bouncing and misbehaving. And we were' at work.' To Daddio, this was Sodom and Gomorrah."
Smith remembered what Daddio said to them. He wrote Daddio's lecture, "You boys are f***ing off an opportunity that most people can't even dream about. You got a major corporation financiin' your project, and you got girls and sh*t sitting around the studio? Keep your dick out of them people's money. You can bullsh*t, just don't bullsh*t while you on the clock. This sh*t ain't gonna last forever." 
It was too late to save this DJ Jazzy Jeff and the Fresh Prince album
DJ Jazzy Jeff and The Fresh Prince eventually finished And In This Corner… but the damage was already done. The attitude in the recording sessions made the album their first failure. 
"We had scheduled six weeks to record, and we had locked out the studio, meaning we had to pay whether we used it or not," he wrote. "Our first full session in the studio — day nine in the Bahamas — was more like a night in a club: Jeff was DJing while we all sat around with girls and food and drinks. Occasionally, I would get up on the mic, more performing for the crowd than trying to innovate or create new music."
When Lassiter informed Smith and Jeff that they were blowing $10,000 a day, they didn't listen. 
Smith wrote, 'You don't understand the creative process,' I said. 'This environment, the people, all the stuff we're doing is our inspiration.'"
He added that Jeff also said, "'Yeah J,' Jeff chimed in, 'Don't block the flow.'"
Looking back, Smith understands why Lassiter called in Daddio.
"One month and a couple of hundred thousand dollars into our 'process,' and the red recording light hadn't come on once," he wrote. "We had still not completed a single song."