Will Smith's First Wife Sheree Zampino Fell for Him After He Insulted Her Hometown
Will Smith used humor to woo his first wife, Sheree Zampino. He tells the story of their first meeting, when he playfully mocked her.
Jada Pinkett Smith was not Will Smith's first wife. Smith married Sheree Zampino in 1992. Zampino filed for divorce in 1995 so that's when he started dating Pinkett. Things were good with Zampino for a while. They have a son, Trey, together, and Smith recalls how he made her laugh. He wrote about their meet-cute in his new autobiography, Will.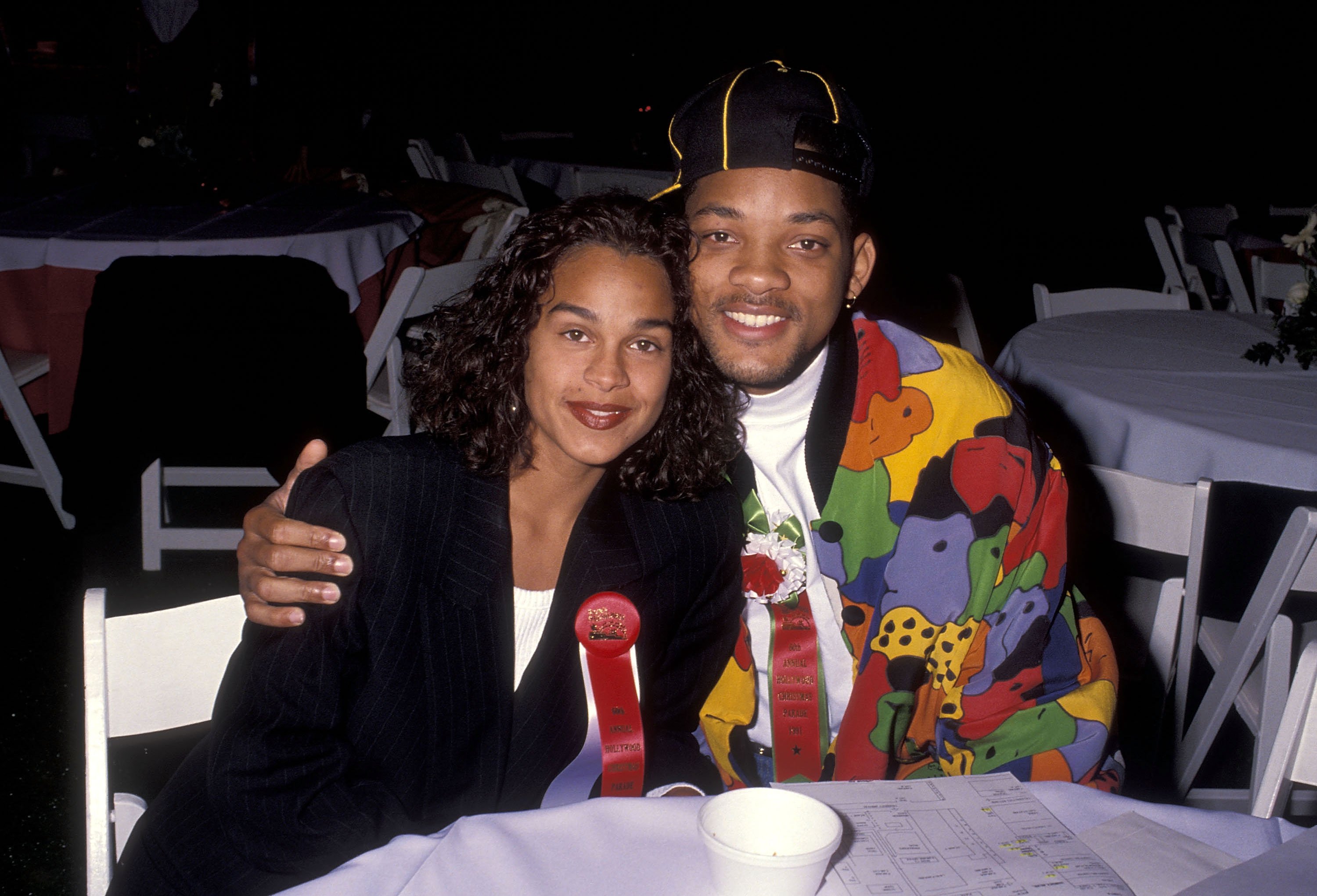 Sheree Zampino became Will Smith's thanks to taping of Jada Pinkett Smith's show
Smith wrote that he attended a taping of A Different World hoping to meet Pinkett, who was a cast member. He saw Zampino chatting with writer Orlando Jones and overheard their conversation. 
"Her name is Sheree Zampino," he wrote. "She is from New York. Not real New York – Schenectady (near Albany, dam near Canada)."
Will Smith mocked Sheree Zampino and she laughed 
Smith employed the natural sense of humor that made The Fresh Prince of Bel-Air a hit. With a little good natured ribbing, Zampino fell for him. 
He wrote, "'Now, here's the deal,' I said. 'We're just meeting so I'm-a give you a pass on this one. But the next time somebody asks you where you're from, you are forbidden to say 'New York' when you know damn well you are from Schenectady.'"
Eventually, A Different World had to roll tape again, but Smith was on a roll. He put Zampino in an uncomfortable position while they were taping. 
RELTED: Will Smith Says Sex With Jada Pinkett Smith Is Great, but 1 Part of Their Relationship Is Even Better
"If she had been drinking water, she would have done a spit take," he wrote. "Sheree begins to laugh uncontrollably, as if I had given voice to one of her own secret inner whispers. The bell rings, signaling for the audience to settle down so that taping can continue, but she hasn't gotten herself back together yet. She needs to be quiet. But I'm definitely not going to allow that. I lean into her ear."
A Philadelphia, Pennsylvania native, Smith was familiar with the specific areas of nearby New York. He continued, "'It's misleading, and an utter misrepresentation of the truth. If you tell people you're from New York, they're thinking the Bronx, Brooklyn– I mean hell, even Staten Island. They're gonna think you're cool. Then they find out you're from Schenectady?'"
Sheree Zampino gave him all the approval he needed
When a comedian is getting laughs, there's no stopping him, even if it's a bad time to make noise. 
"At this point, she's nearly choking with laughter, begging me to please be quiet," he wrote. "But there is no chance of that."
Zampino held it together and A Different World got their scene, no thanks to Smith. 
He wrote, "'I'm just sayin', you shouldn't be goin' around, lyin' to people. F***ing Schenectady is not New York. You're sitting here representing… Canada. You should be wearing a maple leaf sweater and handing out syrup.'"
Smith knew he had Zampino when she could speak again.
Fortunately, the scene ends, and she is free to laugh out loud. Her makeup is running, eyes red, totally out of breath, she said the thing that any comedian who has ever told a joke craves to hear – the ultimate in comedic approval:

'You are a dumb man.'

Will Smith, Will, page 218
There were hard times ahead for Smith and Zampino, but that was a good night. 
"Sheree and I left together before the show was even over," he wrote. "We laughed all the way through dinner, all the way through that fall, and three months later, we were married."