Will Smith's 'Goofy' Childhood Habit Predicted 1 of His Future Endeavors
Will Smith is one of the world's biggest superstars, an actor, rapper, and entrepreneur who has risen to the top of the entertainment industry. Smith first achieved fame in the '80s and has remained a force to be reckoned with even in his 50s. Smith is better known for his blockbuster movies than for his rap songs these days but he still made a splash as a rapper. According to some reports, he was born with a natural talent for entertaining. 
Will Smith almost became an engineer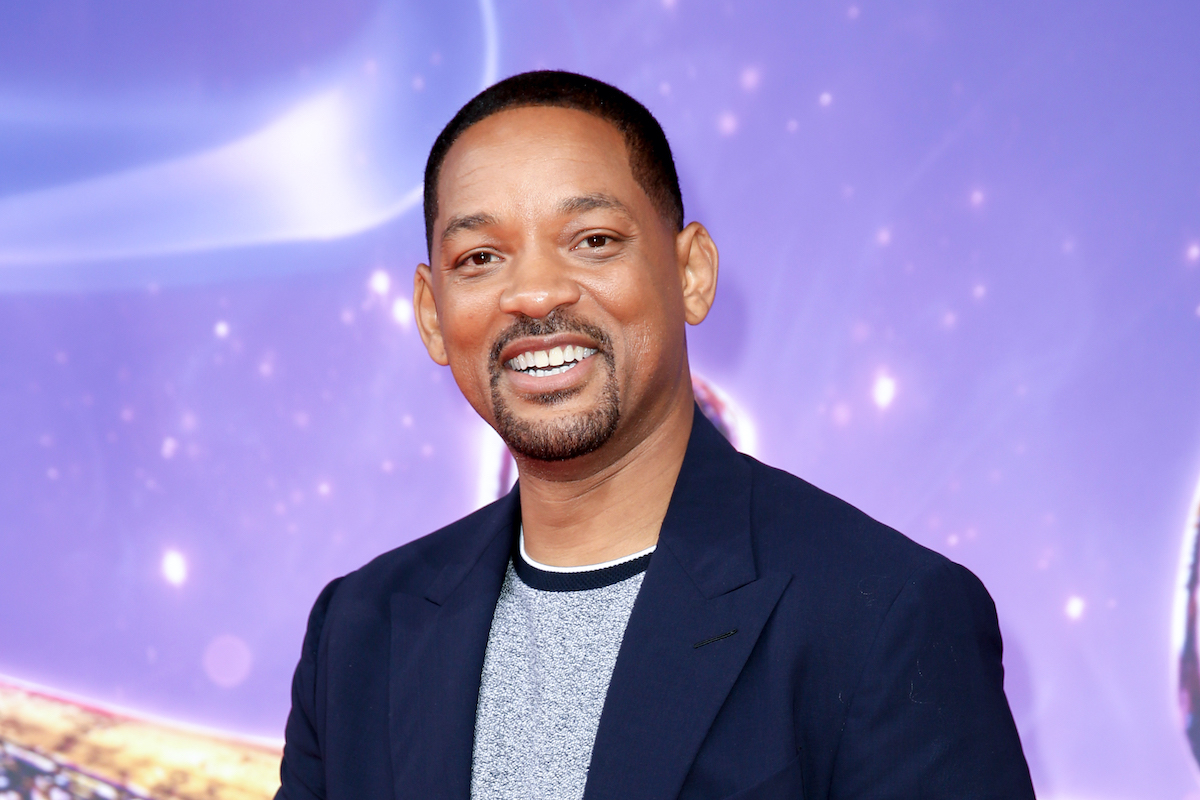 Smith was born in 1968, and just like his character in The Fresh Prince of Bel-Air, he was raised in Philadelphia. With an older sister and two younger siblings, Smith spent his childhood in rambunctious, happy surroundings.
After attending Overbrook High School, Smith was admitted to a pre-engineering program at MIT but turned down the opportunity in order to focus on his career in entertainment.
In the early '80s, Smith partnered with his good friend, Jeffrey "DJ Jazzy Jeff" Townes, and the two started touring and performing rap songs. The two impressed crowds as well as record producers, and in 1985, they joined forces to record and release their first single.
Throughout the remainder of the '80s, Smith continued to tour with Townes, releasing songs and gaining legions of fans. He earned acclaim for the way that he was able to make his raps profanity-free and entertaining, all while topping the charts consistently.
As it turns out, Smith had a natural talent for rapping, one that he was displaying even as a young child.  
What was Will Smith like as a child?
With several brothers and sisters, it was only natural that young Will Smith would want to act out to get attention when he could. According to reports, Smith was "goofy" as a child, and spent his days "bouncing" around his childhood home, entertaining anyone who would listen to him with songs, skits, and various productions.
Additionally, he started rapping at the age of twelve, proving that the talent for rhyme and performance was in him all along.
In the late '80s, Smith reached the pinnacle of fame in the music industry, all for his skills as a rapper and the songs that he released with Jeff Townes. Still, he experienced some legal troubles after he became a star, mainly for tax reasons, and by the early '90s, he found himself struggling once again.
Getting cast in the TV series The Fresh Prince of Bel-Air did a lot to restore Smith's popularity (as well as his bank account) and the series helped to solidify his place in the spotlight. 
Will Smith went on to become a huge success
Smith enjoyed his Hollywood breakthrough in the 1995 film Bad Boys. After that, Smith never slowed down, and he enjoyed a rapid rise to the top of the film industry.
All throughout the '90s, he continued to appear in major motion picture releases, including Independence Day, Men in Black, Enemy of the State, and Bad Boys II. Through it all, Smith maintained his affinity for humor and his rap career, releasing several chart-topping rap songs even as he conquered Hollywood.
These days, Smith is still a movie star, and is exploring new avenues of connecting with fans, including through regular social media posts and Instagram live sessions. It seems likely that Smith will remain popular over the next decade, reinventing himself at every turn and proving himself as one of the biggest stars of the modern age.