Will 'the Blacklist' Season 9 Should Forge a New Path for 'The Concierge of Crime'? Creator Jon Bokenkamp Remarks on the Show's Finale and Future
The Blacklist creator Jon Bokenkamp recently revealed his departure from the long-running NBC series but the story of Raymond "Red" Reddington (James Spader) continues. The so-called "Concierge of Crime" has at least one more season catching blacklisters for the FBI task force team. Here's what Bokekamp revealed about the show.
Jon Bokenkamp reveals thoughts on 'The Blacklist' Season 8 finale 'Konets'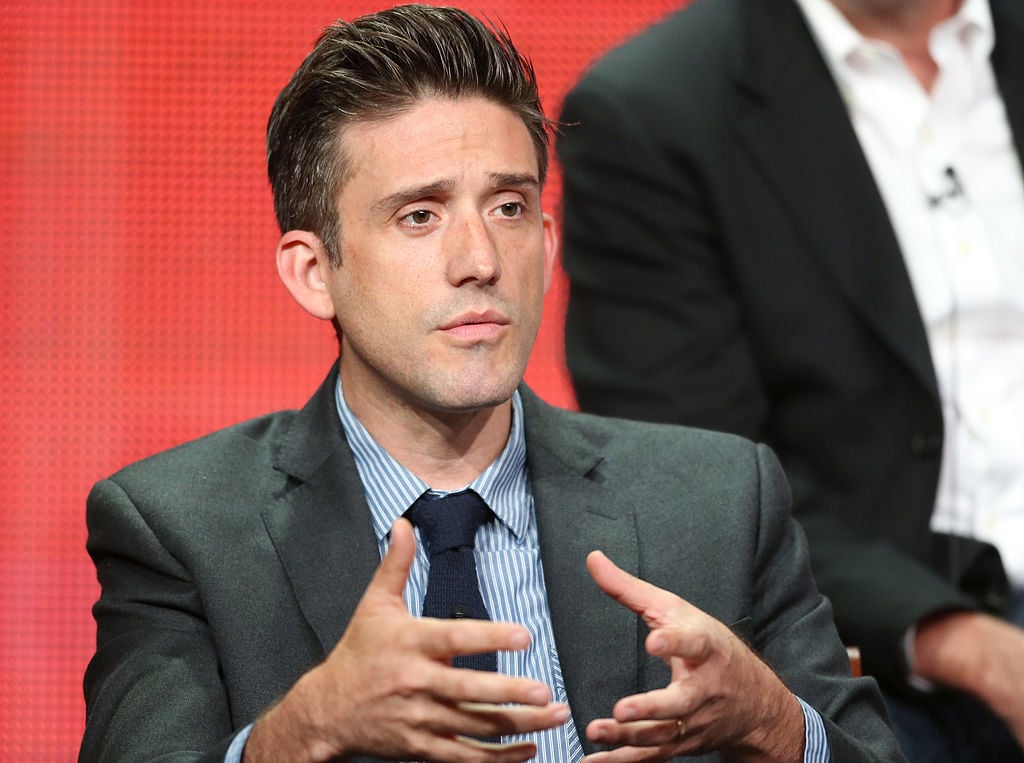 Even though Bokenkamp announced his exit, that doesn't mean he doesn't have a few thoughts about the finale (or the show in general). Hindsight is always 20/20 and Bokenkamp's comments prove as much. During a July 5 interview on The Blacklist Exposed podcast, the creator said he didn't love all aspects of the final cut.
"The letter set-up was kind of weird," he said. "As I go back and watch it I'm like 'that's kind of a, we had to write something in order to make something else happen. And I can see how people would be kind of like [makes grunt noise]. I didn't like that so much."
He added: "I don't think it was the most perfect finale in the world, but I still stand by the fact that the montage and the concept of handing over the business was still probably the right concept just the motivation to make that happen was a little bit off."
That said, Bokenkamp is no longer with the show, but still has a few ideas.
'The Blacklist' revealed answers early on
Among the many fan theories about The Blacklist, Bokenkamp's interview mostly confirmed one of the biggest. The montage reveal in the final scene likely was meant to show Raymond Reddington's true identity as Katerina Rostova. The interviewees, Troy Heinritz and Aaron Peterson, played back old Q&A's with showrunner John Eisendrath. They aimed to test whether the scene proved the theory true. When questioned on who Reddington is, this is what Eisendrath previously said:
"I think you could go back and look at the show again and you would realize how big of answers you were getting each season — because you don't know the ultimate answer right now. But there are big truths that are being woven in, that in the end are not a traditional way to do TV. You're not supposed to know where you're going; you're not supposed to end it," he said.
Here's what Bokenkamp said about the 'Rederina' theory
Bokenkamp commented on the montage adding that the camera work was specific for the reveal, shifting perspective from Liz (Megan Boone) seeing her mother to Red seeing Liz and so on. So is the "Rederina" theory true? Bokenkamp called the montage "a two by four in the face," as far as answers go. He added that theory is "one of many that sort of stands up."
"If you play the logic, you know one of the things we look at is what are we saying no to? There are very few things that definitely say this is an answer," he said. "Because that's hard you know? Early on we said there's sort of this idea that Red doesn't ever really lie to Liz. He tells partial truths but he doesn't flat-out lie. This can be a pain in the room because he's constantly withholding information."
In the case of lexical ambiguity, Bokenkamp concluded "the reason Red isn't Liz's father is that he's Liz's mother." We don't know how that will play out in season 9 without Bokenkamp manning the helm, so it'll be interesting to see what Eisendrath does moving forward.
How Bokenkamp thinks season 9 should look
With many defending The Blacklist mythology — especially in terms of the "Rederina" theory not holding weight — Bokenkamp has an idea of how season 9 should progress saying that whoever is left in the Townsend organization, Anton Velov, or his children, could hunt Reddington down.
If any of them knew he was, in fact, Katerina Rostova (if proved true by the series end), Bokenkamp thinks it'd be great to see Reddington one step ahead which could "set up another eight years of the show," he said.
Bokenkamp's final words on Megan Boone's departure
Everybody reacted to the montage the same way until the final scene and then everybody was like 'dude she's not dead, come on, she's not dead,'" he said. "It's like, 'what are you people talking about'? There was more blood under Liz's body than there was next to Anne's head."
When questioned about Liz being dead, Bokenkamp joked about her possible return saying, "We could totally make her into somebody else and have a completely new actress playing the role of Elizabeth Keen."
He continued: "This is a TV trope," he said. "The TV trope is, when people die, their life flashes before their eyes and that is exactly exactly what happened in the montage sequence; her life is flashing before her eyes and she even literally dies. Like there's a point where you can see where she's alive and then she's clearly dead and the camera shifts focus so you know that she is no longer of this earth and therefore is not going to be in the show in this form or any other form going forward.
The creator also added, "Anybody that's expecting a happy ending, what show were you watching for eight years?"
The Blacklist returns this fall to NBC.