Will the MCU Introduce Uncle Ben in the Disney+ Series 'WandaVision?'
As multiple reports have already indicated, WandaVision will emulate the House of M comics' plotline — the one in which Maximoff wills Vision back to life, alongside a couple of kids. The show is set to boast some unorthodox qualities compared to other Marvel Cinematic Universe installments. 
Supposedly, the upcoming Disney+ show will be an I Love Lucy meets major, big-budget Avengers blockbuster. What could be better? Yet, what exactly happens in House of M, and is it possible that the MCU is planning to introduce Peter Parker's Uncle Ben?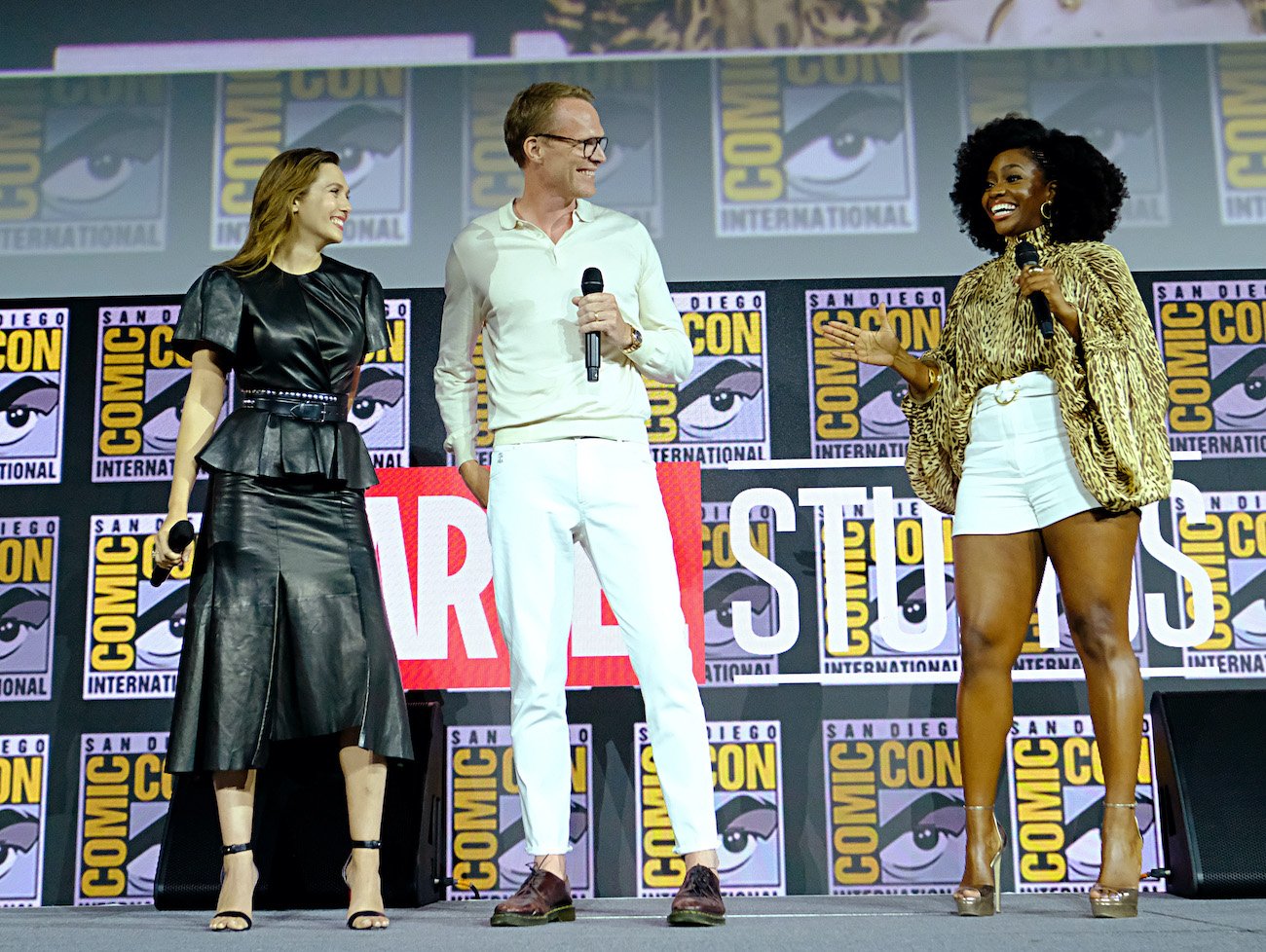 Up to this point, Uncle Ben has been an understood fixture in the MCU, as the character's legacy need not require many mentions for an off-screen presence. Yet, Uncle Ben has yet to appear in physical form, which helped inspire the father-son dynamic between Parker and Stark. Yet, based on future storylines, a parallel universe may create the relationship fans did not get to see between Parker and Uncle Ben in the Infinity Saga. 
RELATED: Scarlet Witch to Find New Love in 'Doctor Strange in the Multiverse of Madness?'
'WandaVision' could bring Uncle Ben back to life 
As Looper notes, the 2005 comic book crossover WandaVision cemented a new continuity for the Marvel heroes fans know and love — a new world in which many past events were rewritten. Looper explains: 
Spider-Man's Uncle Ben was alive, Mutants were the dominant life form on the planet while humans were the minority, and Wolverine regained his entire memory after decades of amnesia…

Looper
While there's a lot to unpack here — storylines that could prove relevant when the X-Men finally join the MCU — Spidey's storyline seems more imminent, more likely in the not-too-distant future. So, If Uncle Ben is alive, what will that mean for Spidey in Wanda's new world. If Wanda's world transfers to the silver screen for Doctor Strange in the Multiverse of Madness, fans could get a glimpse as a Parker who has led a much different life. 
RELATED: An Evil Black Widow Could Be Coming to 'Doctor Strange in the Multiverse of Madness'
Could an Uncle Ben and Peter Parker relationship remove or minimize Stark's influence?
If Uncle Ben is alive and well in Wanda's fabricated reality — and also younger than former screen portrayals to match Aunt May — Parker may possess a father-son dynamic with Ben. Thus, Parker and Stark's relationship may never come to be, or may simply be strictly professional and scientific in nature. 
If Ben is still alive, Parker's goals could transform, his intentions for his future could easily shift. One change to the space-time continuum is always more powerful than those involved expect. And, resurrecting a human would definitely have major consequences for those close to said person. 
If Kevin Feige and Co. were planning this all along, failing to introduce Uncle Ben was quite clever. Ben's delayed introduction could appease fans of the familiar and famous arc, without undoing the Stark-Parker timeline, since both will be equally true — merely different versions of reality.