Will the 'Mission: Impossible' Movies Ever Acknowledge 'Mission: Impossible II'?
The James Bond franchise will always be the film series all other spy movies are compared to. Yet, director Brian De Palma created something very different when he adapted 1960s TV series Mission: Impossible for the big screen. With Tom Cruise in the lead as Ethan Hunt, the movie focused more on the complexities of espionage than spectacle and stuntwork.
Of course, 1996's Mission: Impossible spawned a movie series of its own. But subsequent movies have evolved beyond the Bond-esque approach of standalone adventures. While they have embraced the ambitious stunts of the Bond films, Mission: Impossible has also begun building upon its own long history. Well, with one notable exception.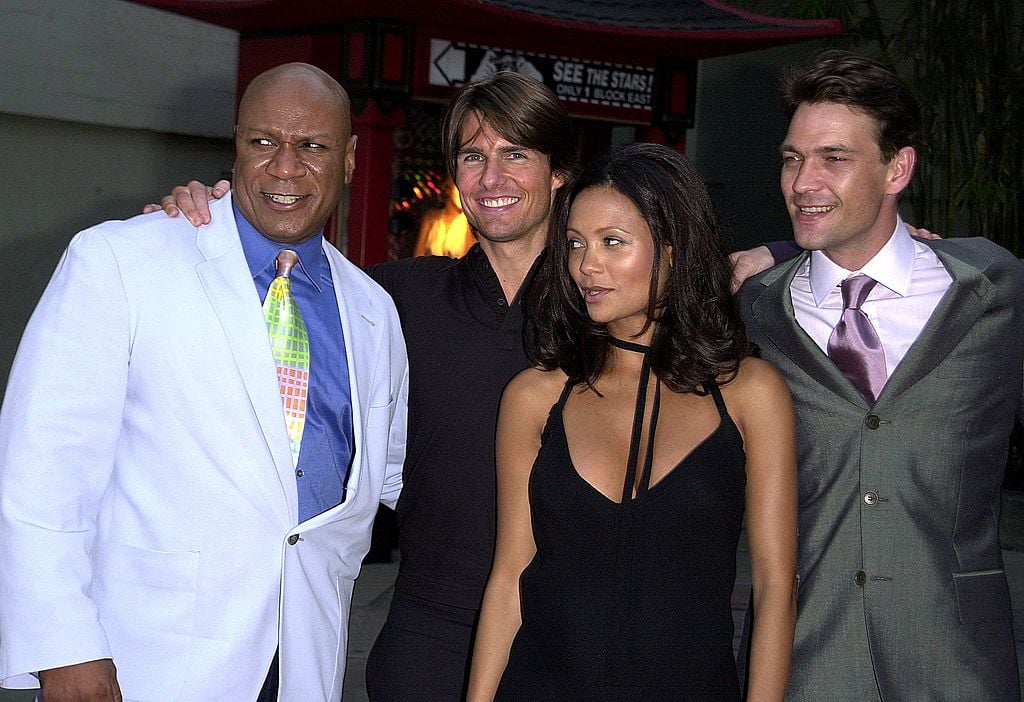 The black sheep of the 'Mission: Impossible' franchise
Four years might not sound like a long time, but in Hollywood, it's an eternity. So when Mission: Impossible II hit theaters in summer 2000, its release was a true test of the brand's ability to withstand an ongoing franchise. Cruise — who produces as well as stars in the series — brought on Hong Kong legend John Woo to direct the film as his follow-up to Face/Off.
Woo's signature style presented an aesthetic entirely unlike De Palma. And in that respect, Mission: Impossible II introduced a trend of having a different director put their distinctive stamp on each film in the franchise. Bolstered by this shift and Cruise's infallible star power, Mission: Impossible II brought in $546 million worldwide, even more than the first.
However, Woo's film received the weakest reviews of the series. And over the years, its style-over-substance approach has not aged well. Its writing has routinely been criticized for its by-the-numbers action clichés and flat characters. And so far, Mission: Impossible II is the only entry in the series to never be subsequently acknowledged by the other films.
What we know about the next two movies
Remember that notion of having a new director for each film? Yeah, Mission: Impossible has since moved past that. Christopher McQuarrie (Jack Reacher) directed both the fifth and sixth entries, Rogue Nation and Fallout. Now he's signed on to helm another pair of Cruise-led adventures. Perhaps this behind-the-scenes stability accounts for the more serialized style.
2018's Mission: Impossible — Fallout was the first installment to begin to tie together everything that came before. In fact, the plot dealt directly with Ethan's sordid history with the Impossible Mission Force. The film even brought Michelle Monaghan back for her first substantive role since Mission: Impossible III. By the sounds of it, Missions 7 and 8 will follow suit.
Ving Rhames, Simon Pegg, and Rebecca Ferguson are all back from previous films. While many new stars are joining the series, the upcoming films continue to tap into Mission's history. Henry Czerny — who hasn't appeared in the series since the first one — is back, as is Fallout's Vanessa Kirby. Kirby's character is the daughter of the first film's Max (Vanessa Redgrave).
How the series can circle back to 'Mission: Impossible II'
With the addition of Czerny, Mission: Impossible II now stands as the only film in the series to never receive acknowledgment again. To a certain extent, it makes sense why Cruise and his team would opt to ignore it. After all, the Marvel Cinematic Universe similarly tends to act as if The Incredible Hulk doesn't exist too. But it doesn't have to be that way.
McQuarrie seems intent on bringing Mission: Impossible full circle. In all likelihood, the upcoming seventh and eighth installments could be the end of the franchise. So having Thandie Newton's Nyah Nordoff-Hall or John Polson's Billy Baird play even a minor role in the films would go a long way toward clearing the second film's reputation as the series' black sheep.
The Mission: Impossible series has changed so much since its early entries. So it would be ideal if McQuarrie could bring back as many characters and plot elements as possible. The movies' fan base has only strengthened over the past couple of decades. So why not give past IMF team members like Newton, Maggie Q, and Paula Patton a chance to reprise their roles?