Will the Songs on Taylor Swift's New Album 'evermore' Fit Into the Story of 'folklore'?
Once again, Taylor Swift has a major holiday gift for fans — more new music! Swift will release evermore on Dec. 11, 2020. With the release coming less than five months after her surprise album, many Swifties are wondering how the songs on evermore will fit into the story of folklore.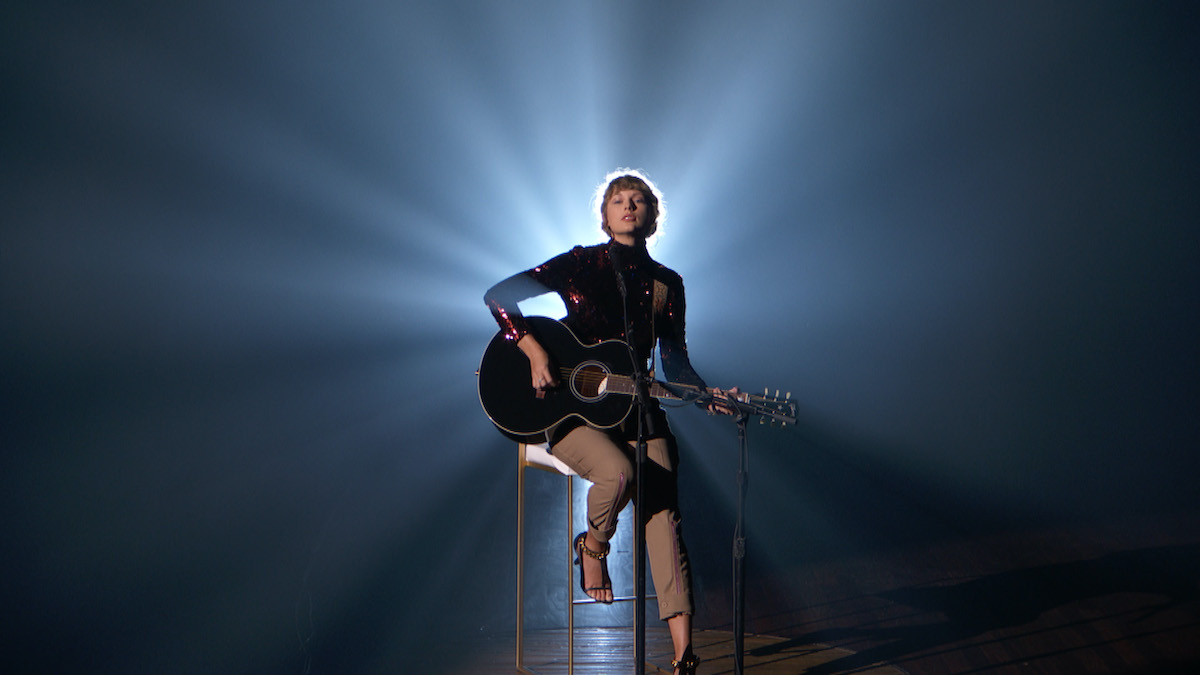 Taylor Swift shocks fans with another surprise album 'evermore' 
In July 2020 amidst the coronavirus (COVID-19) pandemic, Swift shocked fans with folklore. Swift said she "poured all of [her] whims, dreams, fears, and musings into" her eighth studio album. Now, she's back in record time with another release — evermore. 
All of the songs on 'folklore' tell a story 
Now that fans have had time to digest folklore, they've pieced together the narrative Swift tells throughout. In a livestream promoting the album, Swift confirmed how "cardigan," "betty," and "august" are all connected.
"These three songs explore a love triangle from all three people's perspectives at different times in their lives," she said on YouTube the night folklore cam out.
"Cardigan" is Betty's perspective, "August" is that of Inez, and "Betty" tells James' side of the story. 
The web of songs goes beyond that love triangle, though.
"Basically, I interpreted this album as a folk story about the history behind the last owner of [Taylor Swift's] Rhode Island house, as told in three parts," Reddit user tswiftconspiracist13 wrote.
In their perspective, the story begins with an affair between James and an unknown woman. Betty, James' significant other, learns of the affair and ends the relationship, as told in "exile."
Unsure of how to process his grief, James joins the army and dies in battle. When Betty learns of James' death, she can't process the loss. In the final act, Betty moves to Rhode Island. This is when Swift's life intertwines with Betty's, according to this fan. 
Regardless of how Swift intended folklore to be interpreted, she's now adding 17 new songs to the mix. Fans are wondering how evermore will impact the story they found within folklore.  
Will the songs on 'evermore' fit into the story of 'folklore'? 
When Swift announced the release of evermore, she called it "folklore's sister record." 
As Swift explained on Twitter:
To put it plainly, we just couldn't stop writing songs. To try and put it more poetically, it feels like we were standing on the edge of the folklorian woods and had a choice: to turn and go back or to travel further into the forest of this music. We chose to wander deeper in.
This is a first for the artist, whose past albums are considered "one-off eras."
The tracklist for evermore is as follows: 
"willow"
"champagne problems"
"gold rush"
"'tis the damn season"
"tolerate it"
"no body, no crime" (featuring Haim)
"happiness"
"dorothea"
"coney island" (featuring The National)
"ivy"
"cowboy like me"
"long story short"
"marjorie"
"closure"
"evermore" (featuring Bon Iver)
Swift also included two bonus tracks on evermore: "right where you left me" and "it's time to go." 
So yes — the songs Swift created for evermore will fit directly into the story of folklore. Fans are excited to see how.