Will There Be a Season 3 of 'Never Have I Ever'?
Find out if there will be a third installment of 'Never Have I Ever.'
On Netflix, people can check out Never Have I Ever if they have not already. The series is about an Indian-American teenage girl named Devi. She recently lost her father and is trying to overcome a socially terrible freshman year.  
Several of the moments drew inspiration from the creator's experiences. Many people can relate to the main character's struggles in school and love. Now that fans have caught themselves up with the series, some of them are hoping for another season. 
A recap of 'Never Have I Ever' season one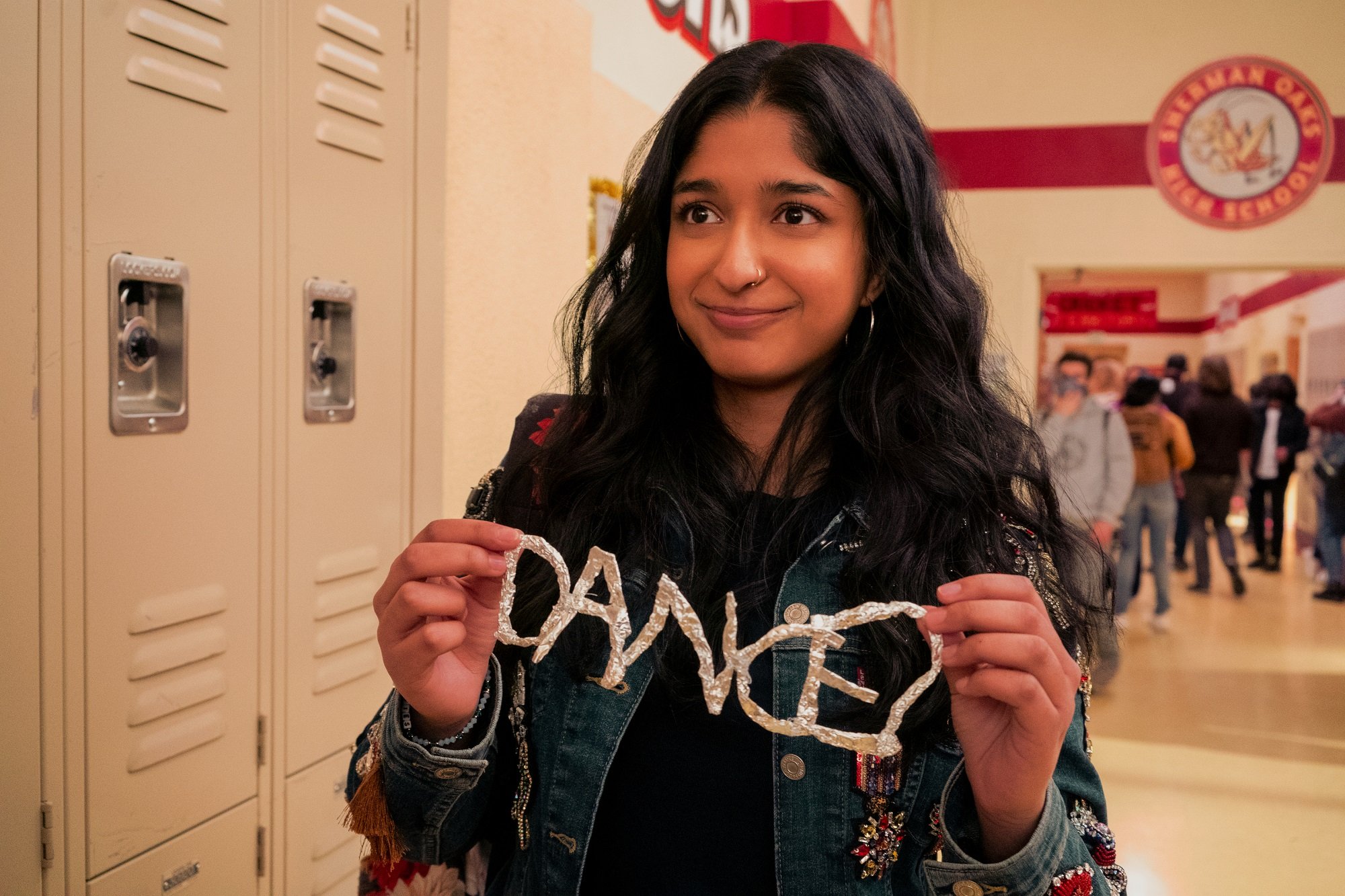 Season one of Never Have I Ever starts with 15-year-old Devi Vishwakumar beginning her sophomore year. After learning that her friend has a boyfriend, Devi asks classmate Paxton if he wants to sleep with her. Surprisingly, he accepts, but she backs out before they can go through with it. 
Later, Paxton tells Devi that they are just friends. However, he starts to develop feelings for the protagonist. Paxton kisses her after he drives her home from a party. The first season also sets up a romance between Devi and her nemesis, Ben. 
Fans may remember Devi and Ben sharing a kiss in the season finale. The surprising moment comes after she finished spreading her father's ashes. Meanwhile, Paxton is avoiding her after getting yelled at by Devi's mom. A lot of people were excited to see where the relationships would go. 
There are multiple subplots going on in the first season as well. For example, Devi's cousin gets stuck in an arranged marriage. Meanwhile, Devi struggles with her relationship with her mother and two best friends. 
Did 'Never Have I Ever' get renewed?
Currently, Never Have I Ever has only two seasons out so far. Fans are still loving the story and want more. They need to know where the relationships between Devi, Paxton, and Ben are going to go. One question on people's minds is if the show will have a season three. 
According to Decider, Netflix has not renewed Never Have I Ever for another season. Fans do not have to worry since the unrenewed status does not mean the show got canceled. The recent slate of episodes arrived on the streaming service on July 15, 2021. It is too early for any kind of decision. 
Netflix likely will continue the series since it is highly popular among subscribers. Critics and casual viewers love the coming-of-age story. The showrunners have stated that season two sets up the possibility for another installment. 
Fans can expect more information in the coming months. News of a third season potentially could arrive in August or September of 2021. After all, Netflix quickly renewed the series a couple of months after it first premiered. 
The second season delivered love triangles
Fans can re-watch their favorite episodes of season two while they wait for a possible next season. The recent installment brought in some new love triangles. There is the love triangle between Paxton, Devi, and Ben. Devi secretly dates both boys, which fuels some drama later in the story. 
Ben and Paxton discover the truth, and Devi has to earn both of their friendships back. Even the actors mentioned how the second season is "so juicy." A new love interest is Aneesa, who becomes Devi's frenemy. Devi is jealous that Aneesa is charming and easy-going.
The new girl may get more involved in the main love triangle if there is another season. Some other relationships among supporting characters include Eleanor's new controlling boyfriend. Viewers learn that Devi's mother starts dating again. The changing relationships and evolving characters make it hard for fans to click away.