Will There Be a 'Tangled 2?' Here's What We Know About the Potential Sequel
This animated movie is a favorite among many Disney fans but with a few other appearances from Rapunzel and Flynn Rider in other Disney projects, fans have one question — what's next? Will there be a sequel to Tangled? Here's what we know.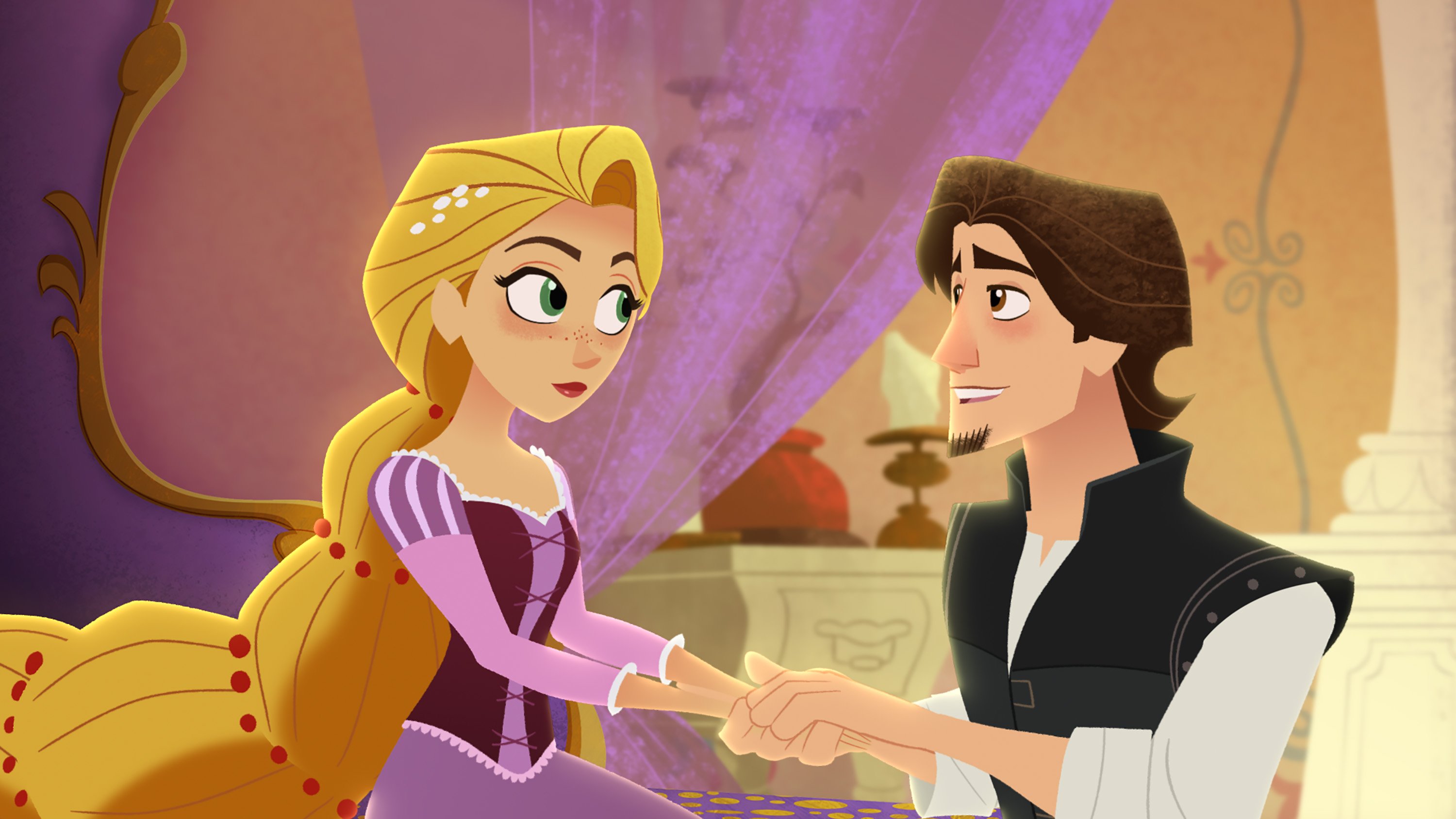 'Tangled' tells the story of Rapunzel and the wanted thief Flynn Rider
Living in a tower for 18 years is pretty challenging, especially when you only have a crazy mother-like figure and a chameleon as your only friends. Disney's animated movie Tangled tells the story of one princess with magical glowing hair. 
To take advantage of her powers, Mother Gothel steals Rapunzel as a baby and hides her away, planning to stay young forever. All that changes when Rapunzel and a wanted thief, Flynn Rider, head for the nearby kingdom to see the "floating lights" that appear on Rapunzel's birthday. 
Since its release, this film has been adapted to a live musical, performed on Disney's cruise ships. Some fans are still hoping for a Tangled sequel, though, complete with Rapunzel and her friends in the cast. Unfortunately, Walt Disney Studios are not currently planning a Tangled 2.
Will there be a 'Tangled 2?'
Even though fans would love to see what Rapunzel does as the queen of her kingdom, there's no word regarding an upcoming Tangled sequel. There are some rumors circulating regarding a live-action adaptation of Tangled. This would come hot off the heels of award-winning live-action remakes, like Beauty and the Beast, The Lion King, and Mulan.
According to Inside the Magic, Disney hired Ashleigh Powell, formerly of The Nutcracker and the Four Realms, to pen the script. However, Disney has yet to confirm the rumors or share their cast members for the potential film.
There are some already-released shows and short films featuring Rapunzel and her friends
Rapunzel did reappear a few times following Tangled's release. Technically, there's a short film following the events of Tangled. That's Tangled Ever After, where Maximus, who is in charge of Flynn and Rapunzel's wedding rings, goes on an adventure trying to save them before they say "I do."
This magical princess had her own animated series, following her adventures with Flynn Rider and Maximus. Rapunzel's Tangled Adventure, which premiered in 2017, ran for two seasons. Rapunzel was also hanging out with the other Disney princesses in Ralph Breaks the Internet. 
As a Disney "easter egg," when Elsa in Frozen was about to be crowned the Queen of Arandelle, Flynn Rider and Rapunzel paid the neighboring kingdom a visit. Fans can see the couple briefly during Anna's song, "For the First Time in Forever."
Fans will presumably learn more about the live-action adaptation of Tangled in the coming months.