Will There Be a 'Dead to Me' Season 3? The News Is a Mixed Blessing
The Netflix Original series Dead to Me might be back for season 3, but there's some bad news, too. The dark comedy quickly became one of the most-watched series on Netflix. The dynamic between Judy Hale (Linda Cardellini) and Jen Harding (Christina Applegate) is hysterical and heart-wrenching. Here's everything you need to know about Dead to Me Season 3.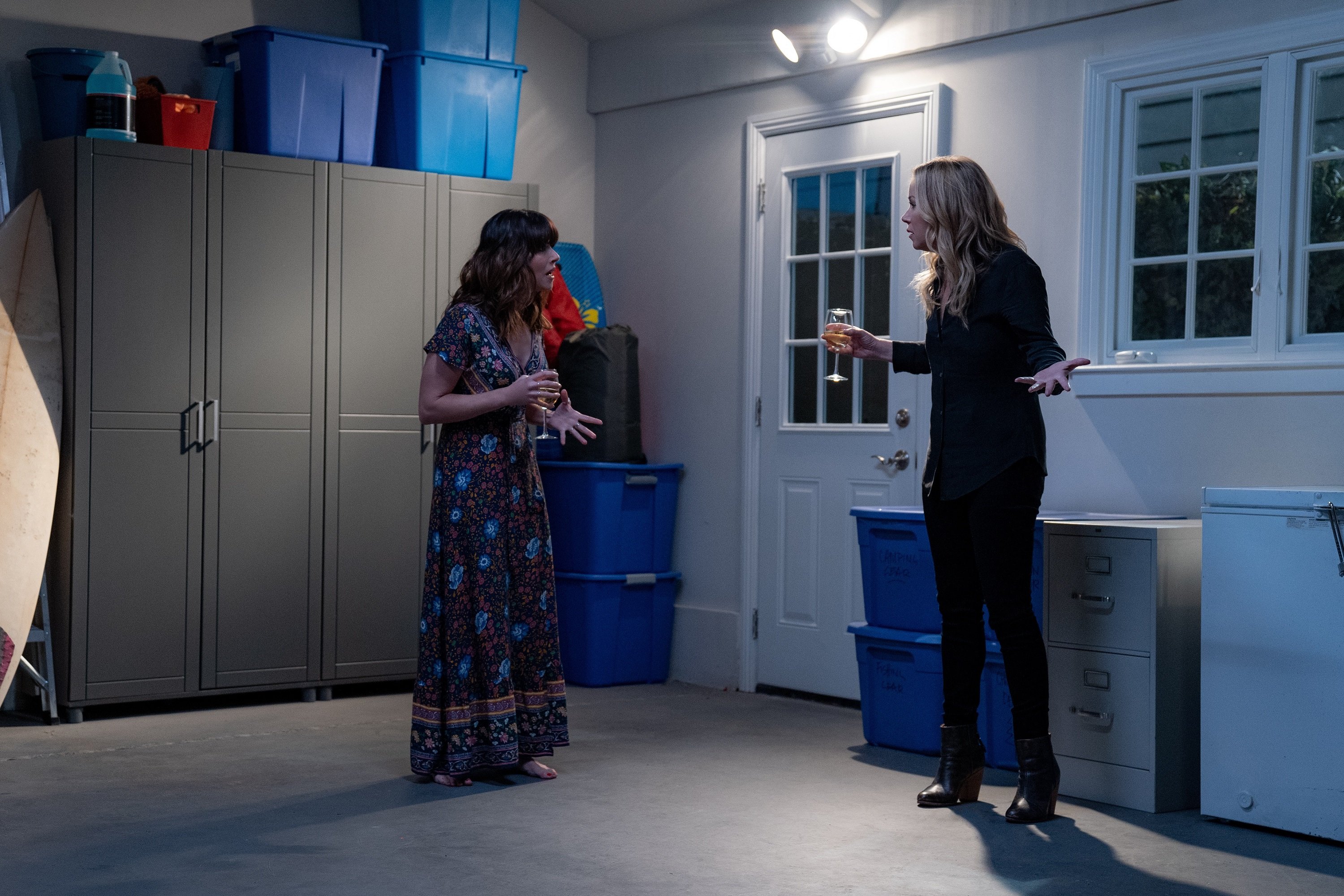 'Dead to Me' Season 3 cast returns
Yes, Dead to Me is coming back for season 3 with many of the same cast members reprising their roles. Jen and Judy were hit by Ben Wood's (James Marsden) car in the last few minutes of the season 2 finale. Although fans do not know what type of injuries the two women might have sustained, they will see Cardellini and Applegate back for season 3.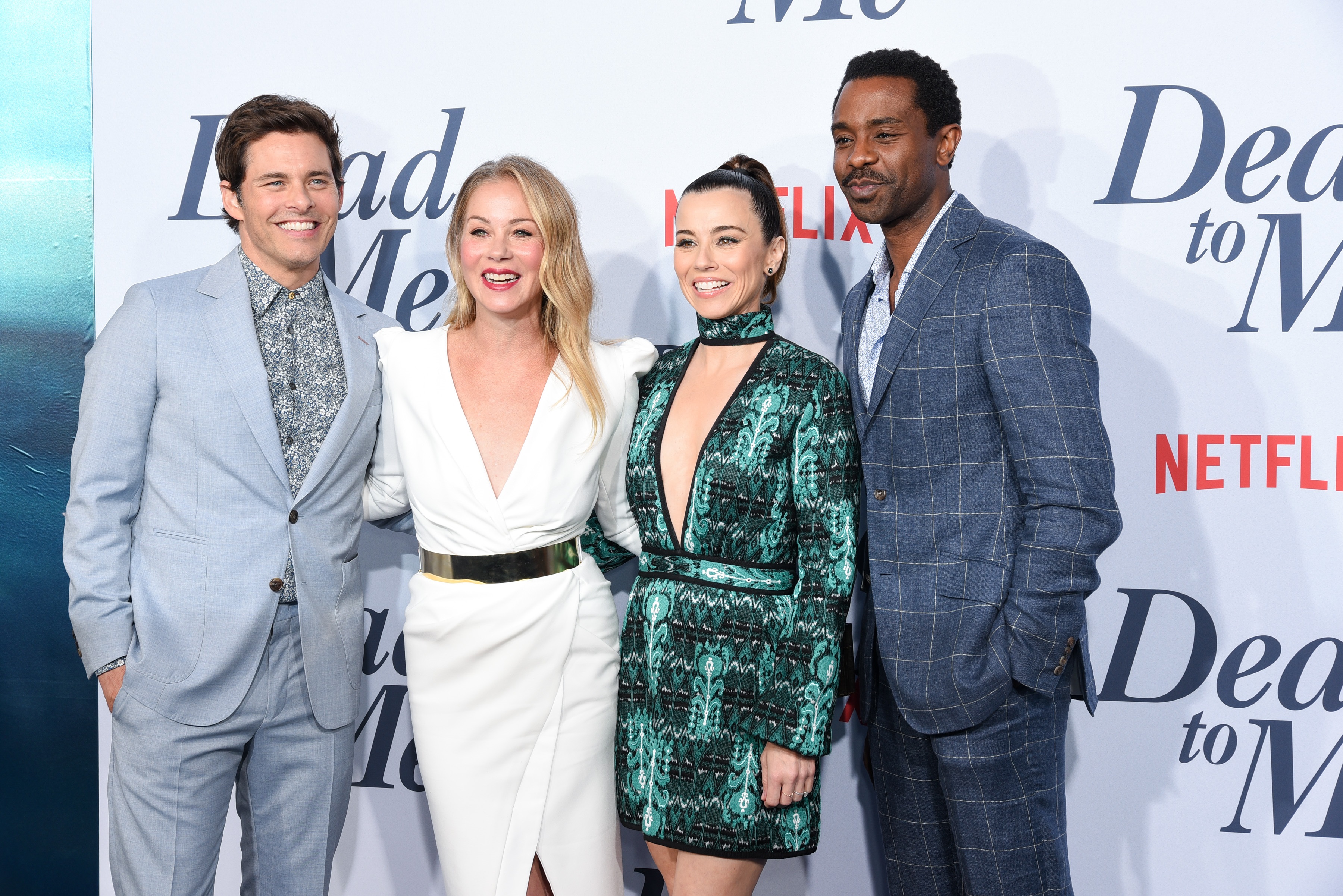 Marsden will reprise his role as Ben Wood (Steve Wood's identical twin brother) after the hit and run. Sam McCarthy will also return as Jen's oldest son, Charlie — who had the letter from his mother in his hands last time we saw him. Luke Roessler will reprise his role as Jen's younger son, Henry.
Jen confessed to Detective Ana Perez (Diana Maria Riva) and attempted to show her where Steve's body was. However, after a heart-to-heart, Perez did not arrest Jen. The detective will return for season 3 and Nick Prager (Brandon Scott), who was getting close to solving the case.
When does 'Dead to Me' Season 3 come out?
Netflix renewed Dead to Me for a season 3 on July 6, 2020. The past two seasons dropped on the streaming giant in May; however, season 3 is behind schedule. Due to the coronavirus (COVID-19) pandemic, the show did not begin filming in January 2021 as planned. On Feb. 4, Applegate revealed that Dead to Me Season 3 hadn't started shooting yet.
"Thank you to our peers at @SAGawards for including Linda, myself, and our beautiful cast of friends," Applegate tweeted. "We hope to get back to work for the 3rd season. So grateful. In this crazy time, it's nice. Congrats to all the other nominees. You are legends in my book."
However, the good news is that show creator Liz Feldman reported on Sept 17, 2020, that Netflix approved her plans for season 3.
"Just pitched all of @deadtome Season 3 to my partners at @Netflix, and they're excited," Feldman tweeted. "I'm excited, and I CAN'T BELIEVE THEY'RE GONNA LET ME TELL THIS STORY."
Netflix did not provide a release date for Dead to Me Season 3 yet; however, fans can expect it sometime in 2021.
Is 'Dead to Me' Cancelled?
The double-edged sword with Dead to Me Season 3 is that it is the last and final season. However, Netflix did not cancel Dead to Me. The show creator feels that the story will wrap up nicely in three seasons. She never intended to drag it out for very long.
"I always knew from the inception of the show that I didn't want it to be a long long-running show," Feldman told Deadline. "Then there was a certain point when we were in production on Season 2 when the end of the show came to me, pretty profoundly, so I realized, 'I know the story that I have to tell' and Season 3 feels like the right time to do that. It's just something that came to me organically, and I tend to try to follow the gut feelings I have."
Dead to Me Season 3 will wrap up the series later in 2021.