Will These Movies Be the Biggest Box Office Bombs of 2020?
Variety recently rounded up some of the coming year's biggest movies and predicted which are likely to soar at the box office and which are likeliest to flop.
From Black Widow to Mulan, 2020 promises to be a big year for movies. From highly-anticipated sequels to all-new flicks, there will be plenty of films coming to the local multiplex in the hopes of keeping you entertained. But a big budget and big expectations don't always equal big box office. (Just ask Gemini Man.) Some of this year's movies are almost guaranteed to disappoint. The question is which ones. 
Variety recently rounded up some of the coming year's biggest movies and predicted which are likely to soar at the box office and which are likeliest to flop. These are the magazine's picks for the riskiest movies of the year. 
'Dolittle' 
Robert Downey's Jr.'s latest movie hits theaters on Jan. 17, but even though it boasts Iron Man's star power, it could still flop. The movie cost $175 million to make and underwent extensive reshoots. It's not clear whether kids (and their parents) will line up to see a movie about an eccentric Victorian doctor who can talk to animals. Forbes estimates the movie needs a worldwide box office of $438 million just to break even.
'Sonic the Hedgehog' 
The internet collectively lost it when the first trailer for Sonic the Hedgehog showed the video game character with teeth. The teeth were removed after the outcry, but will people show up to watch a feature-length film starring an anthropomorphic hedgehog? We'll find out when it opens on Feb. 14, but as Variety points out, video game adaptations tend towards misses rather than hits. But Boxoffice Pro is predicting a strong opening weekend of $20 to $30 million.
'My Spy'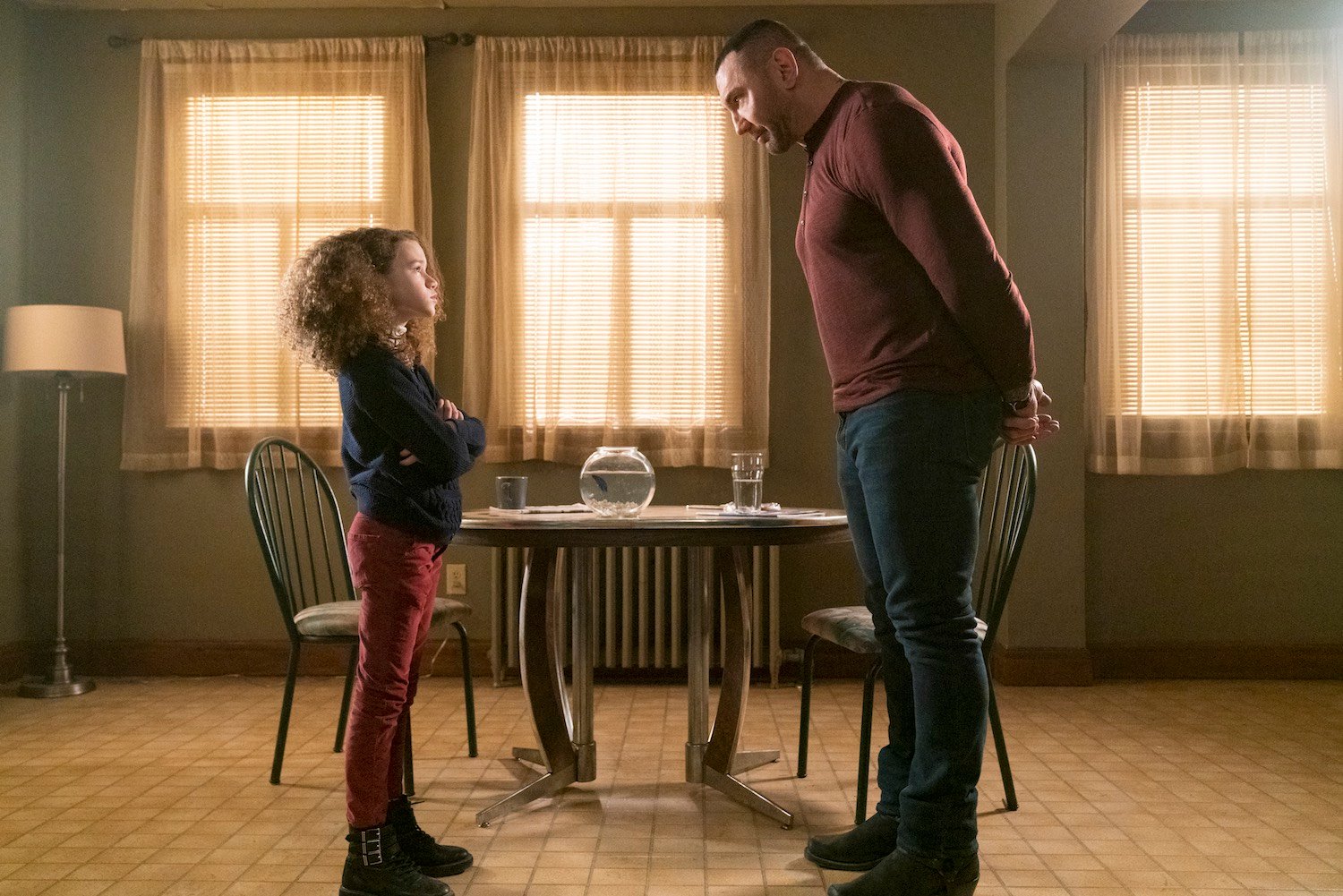 Dave Bautista and Chloe Coleman star in this kid-friendly spy flick about a 9-year-old girl who catches a CIA operative spying on her family. She promises not to blow his cover if he shows her what it takes to become a spy. The movie's release has been delayed several times, and it will have to compete with Pixar's Onward (which opens March 6) when it hits theaters March 13. 
'The New Mutants' 
After years of delays, the latest X-Men movie finally has a release date of April 3. But considering that audiences shunned last year's Dark Phoenix, it's not clear if they will turn out for this movie, which stars Maisie Williams, Anya Taylor-Joy, Charlie Heaton, and Alice Braga. When people are already referring to the film as "cursed," it doesn't bode well, though it's possible the fresh, horror-tinged take on the comic book genre will connect with moviegoers. 
'Godzilla vs. Kong'
Two of the most iconic monsters in film history face off in the fourth movie in Warner Bros. and Legendary's MonsterVerse. But after the less-than-impressive box office showing for Godzilla: King of the Monsters in 2019, Variety says it's possible audiences won't turn up for the next movie in the series. But the excitement of seeing King Kong and Godzilla share the screen could get people into the theater seats. It opens Nov. 20. 
'The Last Duel'  
The last time Matt Damon and Ben Affleck wrote a movie together, they won an Oscar. Will they be able to recreate the magic for The Last Duel? (Nicole Holofcener is also a screenwriter on the film.) The movie, which is directed by Ridley Scott, is about a duel between a 14th-century knight (Damon) and his former friend (Adam Driver) that takes place after the knight's wife (Jodie Comer) accuses Driver's character of raping her. As Variety puts it, "it's dizzying to consider all the ways this movie could go wrong." It opens Christmas Day.