Will Wendy Williams' Ex, Kevin Hunter Sr., Be Involved in Her Biopic?
Wendy Williams' ex-husband, Kevin Hunter, Sr. may or may not play a significant role in her upcoming biopic. 
In July 2019, Williams announced that she's working on a biopic with Lifetime. The biopic will capture many moments within Williams' life as she rose to fame with her radio and television career. Williams is all set to executive produce the project, and she and Hunter were business partners until they finalized their divorce in January 2020.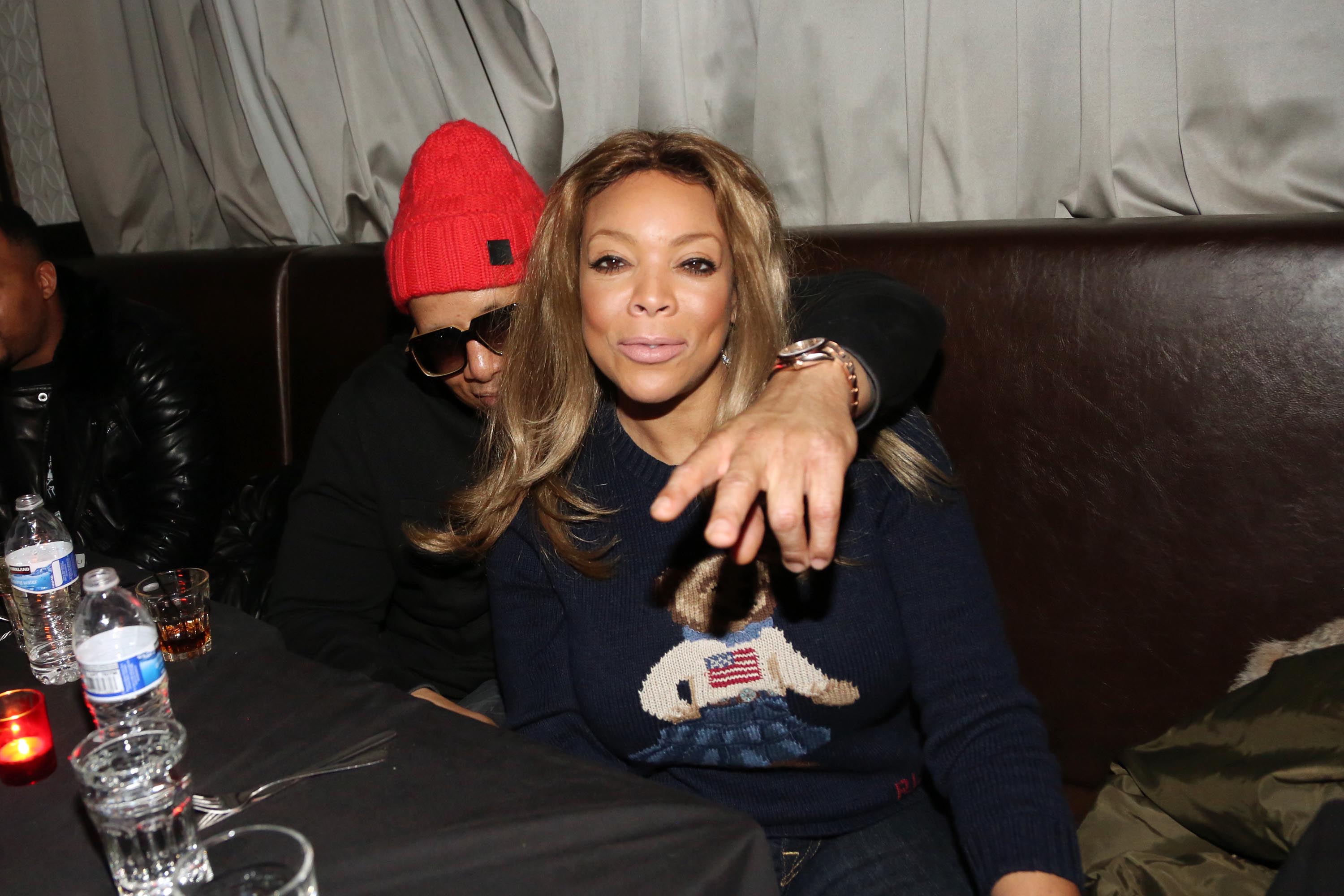 A brief look inside Wendy Williams' marriage to Kevin Hunter, Sr. 
Williams and Hunter's love affair came years before she began hosting The Wendy Williams Show. After getting married for the first time in 1994, Williams was looking for love again in the 1990s following her divorce. The talk show host met Hunter at an ice skating rink, and the pair began dating. They married in 1997 and had a son, Kevin Hunter, Jr., several years later. 
During their marriage, Williams and Hunter had a strong working relationship. Hunter was Williams' manager and was an executive producer on The Wendy Williams Show. However, their seemingly great marriage took a turn for the worse in March 2019. Rumors began to swirl regarding Hunter's infidelity toward Williams. Hunter reportedly fathered a child with his longtime mistress, Sharina Hudson, Williams's bottom line since Hunter had been unfaithful in the past. Before she ultimately filed for divorce, Williams addressed her marital woes on her show. 
"I want to shout out to my husband. I'm still wearing my ring," she pointed out. "Believe me you, when you've been with somebody for 28 years…married for 25 years…we know each other. He's my best friend, he's my lover, he's all this, and he's all that. I know what you've been seeing, and I know what the streets have been talking about," Williams shared on her show. "Anybody who's been married for 5 minutes or 500 years, you know marriages have ebbs and flows. Marriages are not easy. Don't ask me about mine until you see this [ring] gone, and it ain't going anywhere—not in this lifetime."
Wendy Williams will executive produce her biopic without Kevin Hunter, Sr. 
Although they worked together during most of her career, Williams and Hunter parted ways professionally in 2019. Williams fired Hunter as her manager shortly after she filed for divorce. Additionally, Hunter left The Wendy Williams Show after 10 seasons. 
Since her divorce, Williams has focused on Season 12 of her talk show. Williams is also hard at work on her Lifetime biopic, which recently announced its cast. According to Deadline, actress Ciera Payton will portray Williams in the film. Williams is also working alongside Will Packer and Sheila Ducksworth. 
While Hunter doesn't have any professional involvement in the movie, Williams will cover their relationship and marriage. P Valley star Morocco Omari will portray Hunter in the biopic. 
Wendy Williams' ex-husband, Kevin Hunter Sr. says he still loves and respects her 'unconditionally'
After spending several months denying her marital troubles, Williams officially filed for divorce in April 2019. Although she confirmed Hunter fathered a baby outside of their marriage, Williams didn't say anything negative about her child's father during the divorce. 
Shortly after the news of Williams' divorce filing broke, Hunter released a statement regarding their relationship. According to Entertainment Tonight, Hunter took accountability for cheating on Williams and shared that he still loves and respects her "unconditionally." 
"Twenty-eight years ago I met an amazing woman: Wendy Williams. At the time, I didn't realize that she would not only become my wife but would also change the face of entertainment and the world," Hunter said. "I have dedicated most of our lives to the business empire that is Wendy Williams Hunter, a person that I truly love and respect unconditionally. I am not proud of my recent actions and take full accountability and apologize to my wife, my family, and her amazing fans. I am going through a time of self-reflection and am trying to right some wrongs."