William Shatner Once Revealed What 'The Blacklist' Star James Spader Refused to Do on Set: 'He'd React With Horror'
'The Blacklist' star James Spader once starred opposite William Shatner on two ABC shows. Here, Shatner revealed the one thing that Spader hates on the set, which is people eating. The two keep in touch but have not starred in other projects together as of yet.
The Blacklist star James Spader has a prolific career that spans decades. His previous role as attorney Alan Shore on ABC's The Practice and the spinoff Boston Legal further proved his talent. Spader's co-star from the two shows, William Shatner, once revealed the one thing Spader refused to do while working on the set.
'The Blacklist' star James Spader worked with William Shatner on two hit shows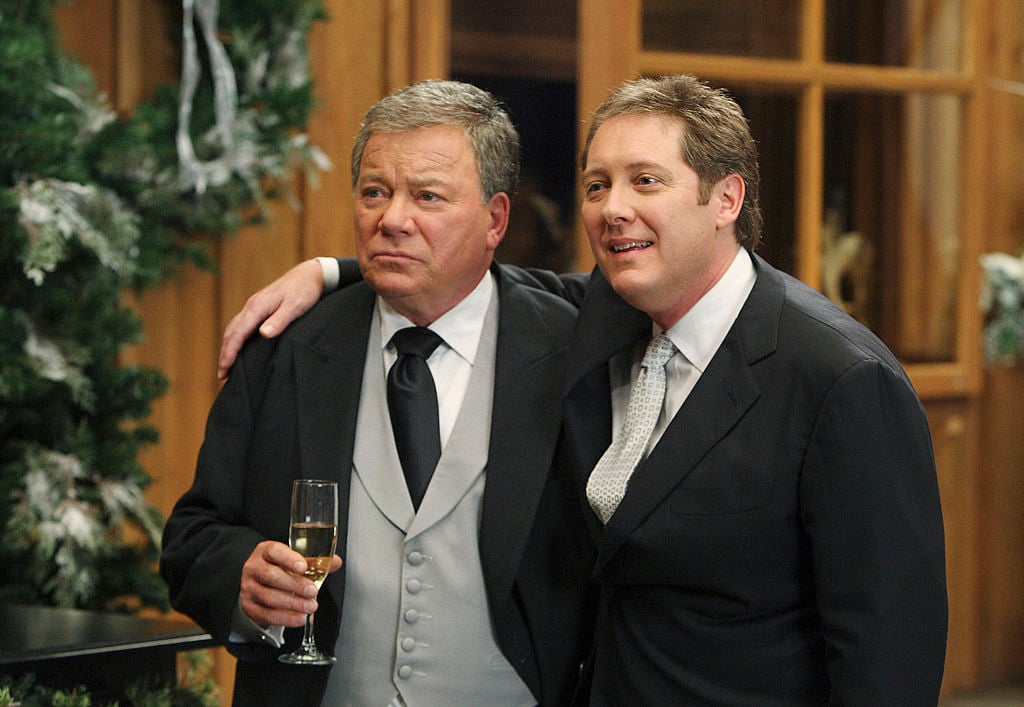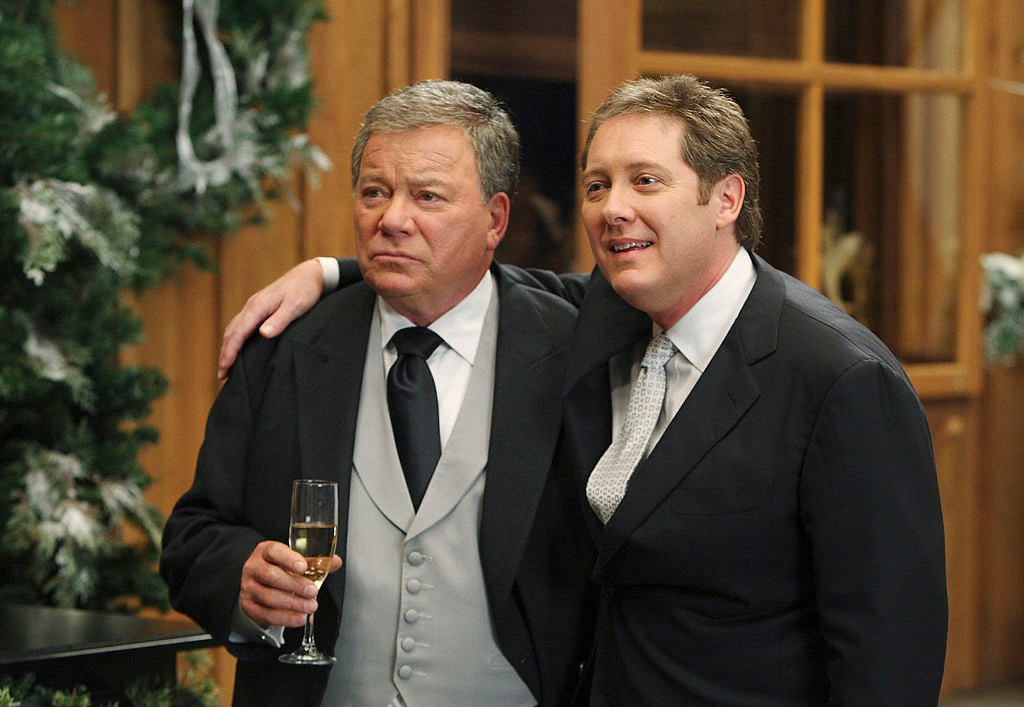 Long before Spader put on his trademark fedora for NBC's The Blacklist pilot, he played an attorney opposite Shatner in two award-winning shows. As attorney Alan Shore, Spader's charisma translated then just as much as it has over the last eight seasons as criminal Raymond "Red" Reddington.
Coming into the David E. Kelley project, Spader admitted in a previous interview via Playboy that he and Shatner didn't know each other before starring in The Practice.
"I'd seen Bill in Judgment at Nuremberg and a couple of episodes of Star Trek when I'd wander into a room at school, and a bunch of stoners would be watching it. I don't think he'd seen anything I'd done," he said. "We met on our first day of shooting, and it just worked right away. We don't really work in the same way. We're very different personalities, and our lives are very different. He's a great man-child with a lust for life."
However, working side-by-side for years didn't necessarily translate into a close kinship.
"Outside of work, I think we socialized at maybe two events, and since the show, I received a nice birthday or congratulations once," he said. "But the juxtaposition of those two characters was just right for Bill and me to play with each other."
Shatner used to prank Spader to see his reaction
While Spader and Shatner spent long hours working on the two shows, they got to know each other a little too well. In an interview with Rolling Stone, Shatner spoke of his working relationship with the Sex, Lies, and Videotape star.
"He has all his own idiosyncrasies," he said. "I really love him. And when you love someone, that's part of why you love them. Of course, if you fall out of love, they become beyond annoyances."
He referred to those "annoyances" had to do with Spader's reaction to people eating on the set.
"Our craft-service table was located near the stage entrance, so he had to avoid walking by and watching people licking their fingers or spreading butter on a bagel," Shatner said, adding he often pranked Spader by putting Vaseline on a prop's glass. "He'd react with horror," he said.
Fans think Shatner could end up on Reddington's blacklist
There's definitely a fondness between the two — at least in a professional sense.
"He has a penchant for detail and the truth, and it's wonderful to watch him perform," Shatner said via the LA Times in 2014.
In 2017, Shatner revealed via Twitter that he and Spader don't have the time to get together, but they keep in touch. Could Shatner end up on Raymond Reddington's blacklist? Some fans are all for it, but others don't want Alan Shore and Denny Crane's relationship marred by anything The Blacklist might put them through.
Whether Spader and Shatner team up in the future or remain a picture-perfect duo in the past, we're here for it.
The Blacklist returns Oct. 21 to NBC.