William Shatner's 'Pulpy Mashup' of a Sci-Fi Novel Series Became a Marvel Comic Book Series
William Shatner is known for many things but he is typically associated with his role from Star Trek: The Original Series. Over the past few decades, the Canadian actor has made his passion and interest in science-fiction abundantly clear. Since his acting debut in 1951, Shatner has appeared in countless sci-fi productions, and his fans and followers have loved him for it. On that note, it only seems fitting that Shatner also has a sci-fi novel series. Some people might be surprised to learn that Shatner's book series actually went on to inspire a Marvel comic book. Take a look at Shatner's journey in the spotlight and all of the details behind his sci-fi book series.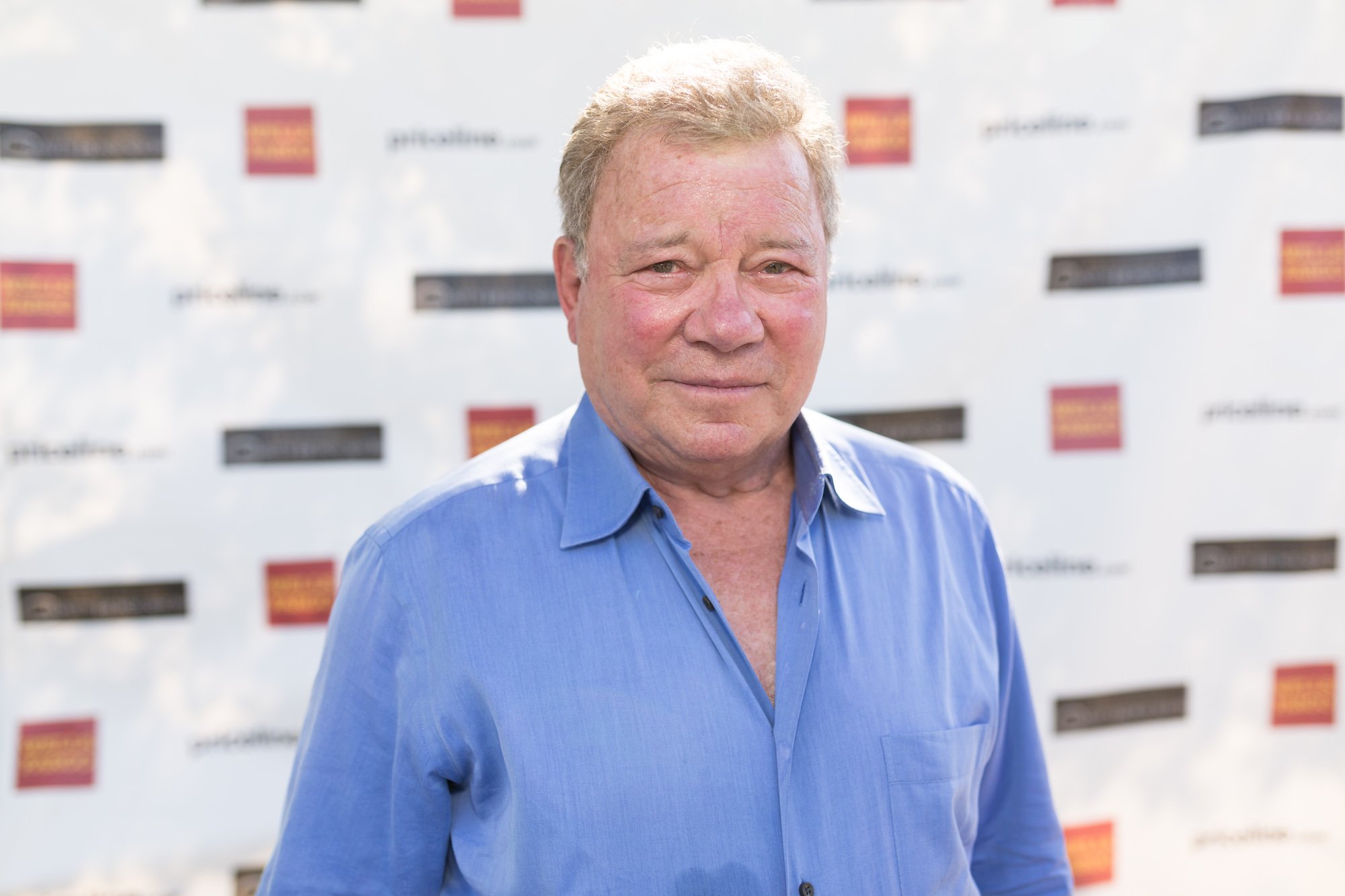 William Shatner's sci-fi inspired career 
Shatner's fans probably know him best as Captain James T. Kirk, U.S.S. Enterprise's commander. Though Shatner's character on the Star Trek television series was iconic, the actor contributed to a tremendous amount of productions and titles throughout his career. For his acting debut Shatner had played a crook in The Butler's Night Off, but, early on, Shatner found himself drawn to the supernatural.
Space Command was the first television series Shatner ever appeared on in 1953. Shatner spent much of the 1950s and early 1960s on the sets of different television shows. 1966 would mark the beginning of his time on NBC's Star Trek. When the legendary television series came to an end in 1969, Shatner still found himself drawn to the worlds and works of science-fiction.
Ironside and Barbary Coast were two of the many series Shatner was cast in after his Star Trek days. Later down the line, Shatner's fans and followers got to enjoy his work in series like 3rd Rock from the Sun and classic films such as Miss Congeniality. More recently audiences have been able to watch him as Norm Glinski in Private Eyes. IMDb has outlined the tremendous amount of roles Shatner has taken on throughout the years. 
William Shatner's sci-fi novel series 
With a resume like Shatner's, it is hard to imagine he has time to do much of anything else. However, that, apparently, was far from the case. In 1989, he released TekWar, a sci-fi novel that took place in the future. Jake Cardigan, the novel's main character, was a former police officer who was seeking redemption. The thrilling science-fiction plot gained a lot of positive attention and fans, and it wound up becoming a series. In total, Shatner wrote 9 novels, but, in fairness, he did have some help. Ron Goulart was the ghostwriter who collaborated with Shatner on the series that The Portalist described as "pulpy mashup".
William Shatner's sci-fi novel series became a Marvel comic book series
One piece of criticism that Shatner received was that his books were filled with sci-fi jargon, but, overall, the series was received pretty positively. The books eventually became a television series. Naturally, Shatner appeared in it. The concept and series that Shatner created was so successful that Marvel even created a comic book based on TekWar.
Fans can still find Marvel's William Shatner's Tek World #1: Born Again on sites like Amazon. Shatner's love and passion for science-fiction truly seemed to have no limits, and his successful sci-fi novel series is a testimony to that.  Fortunately for Shatner's fans and followers, that star's social media accounts and IMDb have all alluded to Shatner working on some current and new projects.