Willow Admits That Jada Pinkett Smith and Will Smith Used Shame as a Parenting Tool — 'Dad's Way Was Don't Collapse'
Will Smith's wife, Jada Pinkett Smith, Willow Smith, and Jada's mother, Adrienne "Gammy" Banfield-Norris, participate in weekly Red Table Talk discussions on Facebook Watch. The three generations of women talk about everything, including sex, divorce, racism, addiction, anxiety, and everything in between. In the latest talk, Willow opens up about her mother shaming her as a child.
'Red Table Talk': Jada Pinkett Smith invites Brené Brown to guest star
Brené Brown joined the three women on Sept. 28, 2020, for a Red Table Talk about shame, guilt, and vulnerability. The guest star is an American professor, lecturer, author, and podcast host. She has written seven books, including five New York Times best-sellers. The author is also well-known for her TED talk, "The Power of Vulnerability."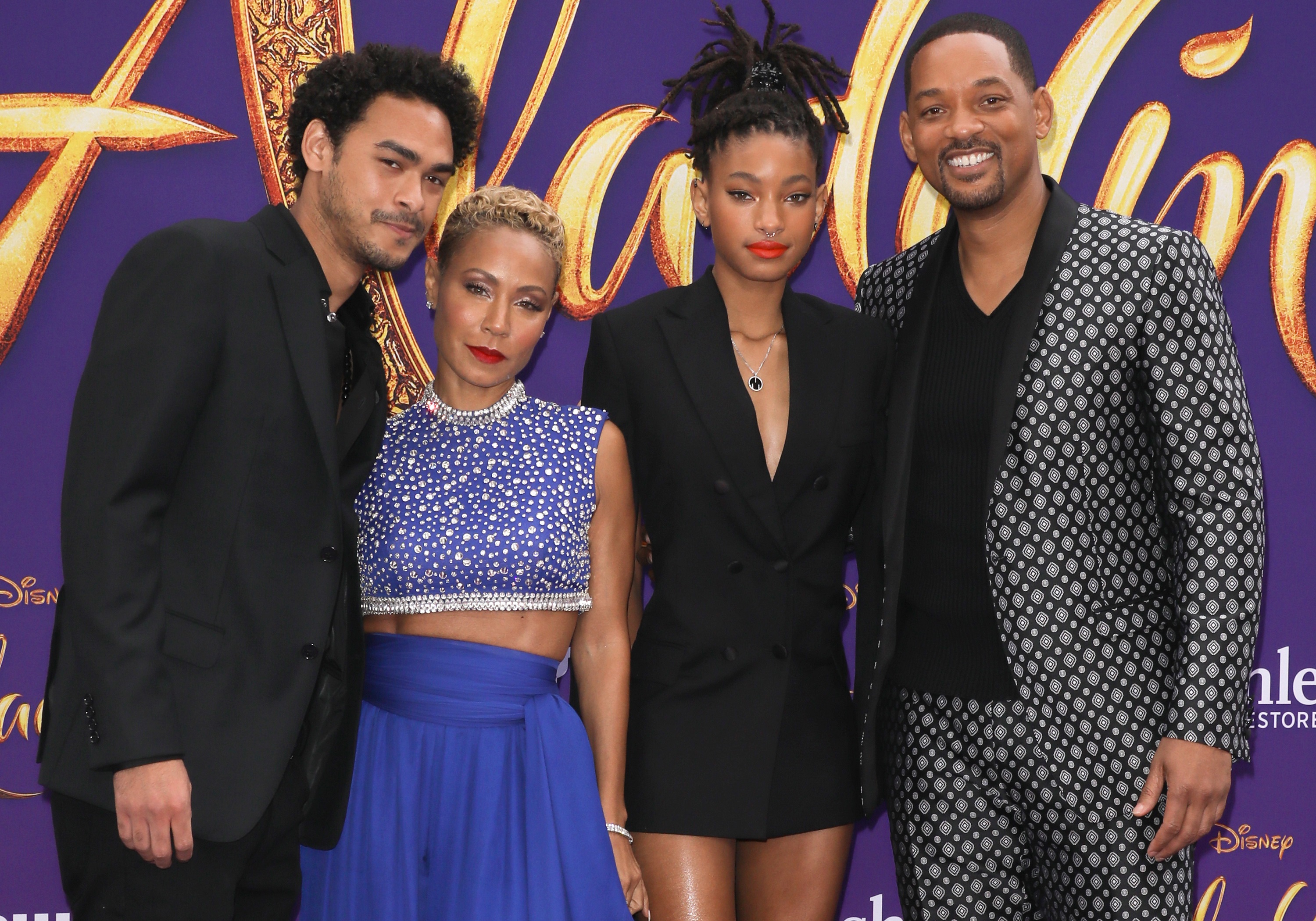 Jada Pinkett Smith asks Brown why individuals so often shame other people. It's not an easy answer from the professor.
"I was raised in a very shame-based family," Brown begins. "That was a parenting tool because let me tell you something — you can change a child's behavior on a dime with shame. Had you not had a look that could just diminish your kids like this?"
"For children, shame is the threat of being unlovable," she continues. "For children from newborns through about 4th or 5th grade, being unlovable actually means dying. So, shame is the threat of not being cared for. I can think about the times where I have used shame with one of my children, and it's the most devastating thing I can think of. We are most likely to shame our children or anyone around us that has less power than us when we are scared or when we are in our own shame."
Jada admits that she used shame as a parenting tool, and Willow forgives her
"It's something we are taught," Jada says. "The way you just expressed that in parenting. I'm like, 'Oh my God, I never even saw it that way.' But I did really try, especially in raising Willow and trying not to put shame around her social development, you know, trying to raise a young woman and what a young woman goes through. Not recognizing how detrimental that is, using shame as a parenting tool."
Willow nods along as Jada is speaking. 
"Yeah, It's ok. I forgive you," Willow tells her mother. "I remember, but I forgive you. I do."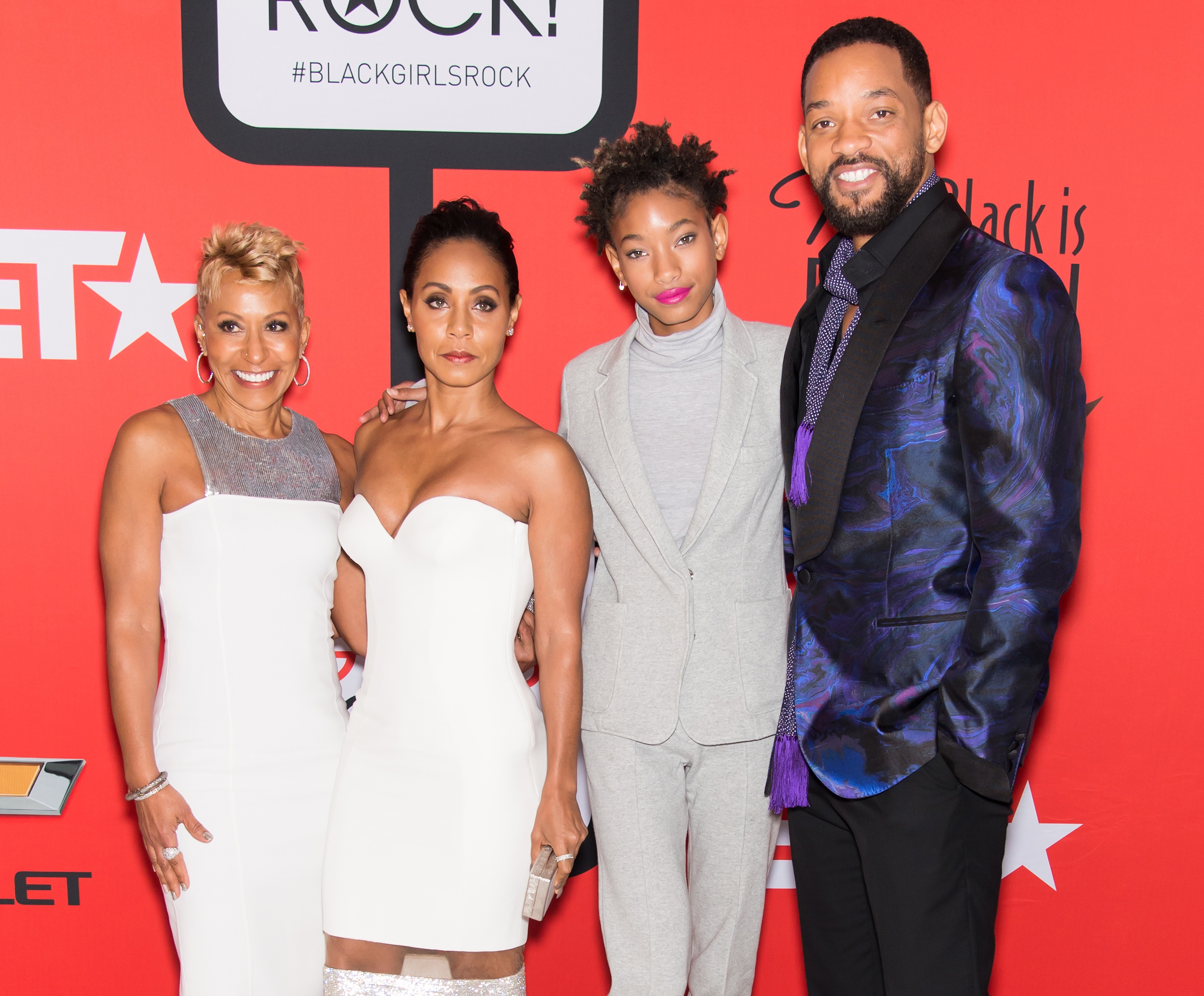 Then Jada asks her daughter if she remembers an example when she felt shamed by her mother.
"When I was younger like I would just get super emotional," Willow admits. "I still get super emotional now. You would look at me, and you would just be like 'you can cry but go to your room and do it over there.' You pushing me away for crying was like I'm a bad person for crying."
Jada is happy that her daughter forgives her, but feels terrible that she did it. 
"That had a lot to do with me not being able to handle my own tears," Jada explained.
Willow admits that Will Smith also gave the look of shame to her
Jada discusses how she had no vulnerability growing up in her household with her mother.
"Yeah, that's where I get it from," Jada Pinkett Smith told Gammy.
Then Willow tells the women that father, Will Smith, could shame her into not getting emotional and breaking down.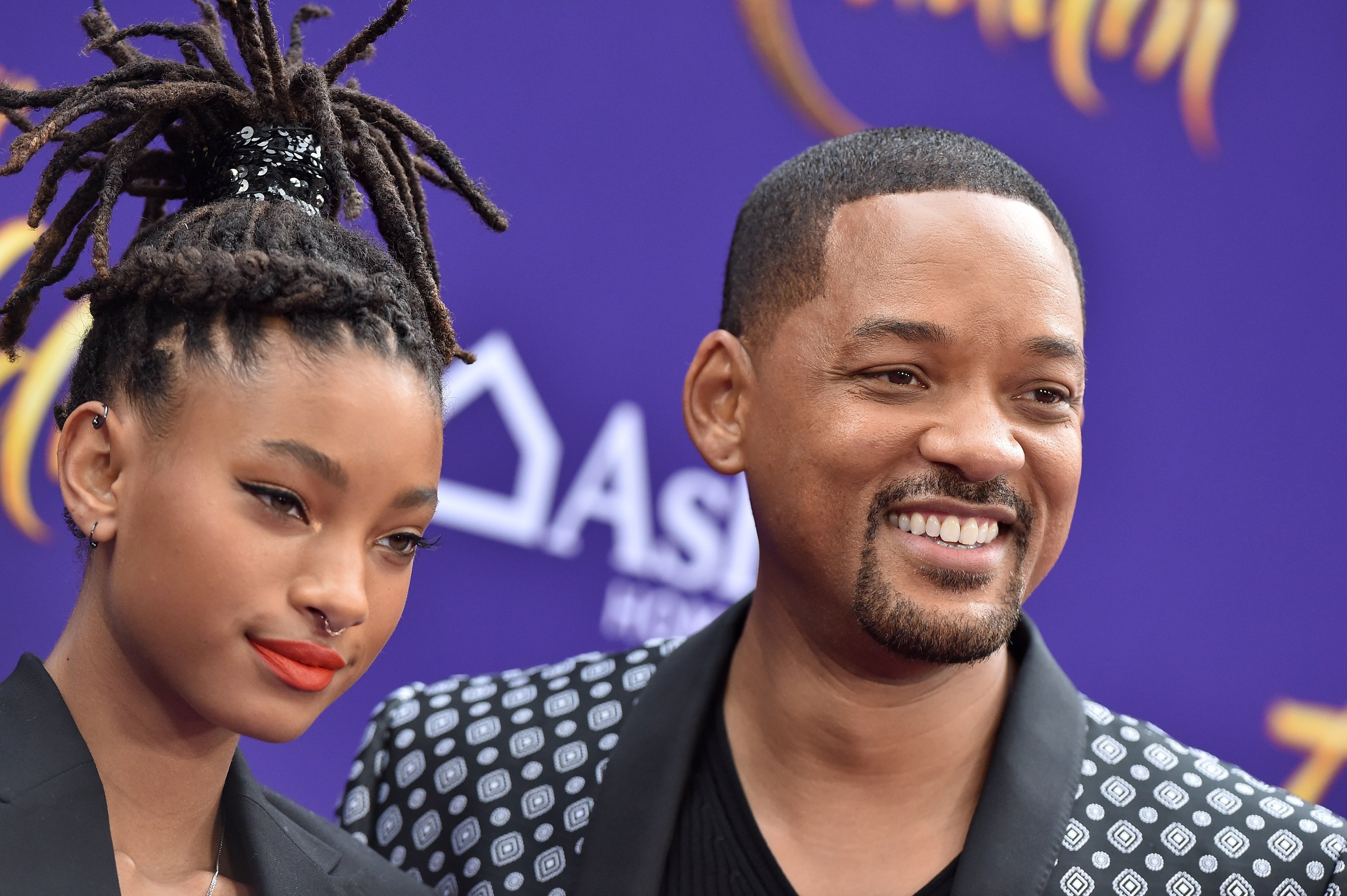 "Dad's way was, 'Don't collapse.' He would look at me, and it would be like 'Don't collapse.' I would be looking at him, trying not to break down," Jada explains. 
The guest star makes everyone feel a little better by telling them that no one knew that using shame was not the right way to parent. She compares it to pregnant women who used to smoke before they knew it could harm their baby. The important thing is that the conversation is happening now.