Willow Smith Comments on Growing Up in the Spotlight: 'You Can't Change Your Parents'
Mega stars Will Smith and wife Jada Pinkett Smith are two of Hollywood's biggest A-listers. Their two kids Jaden, 22, and Willow, 19, have also become famous faces thanks to their celebrity parents and budding careers.
Sharing some personal reflections in a previous interview, Willow revealed how growing up in the public eye has some serious downsides.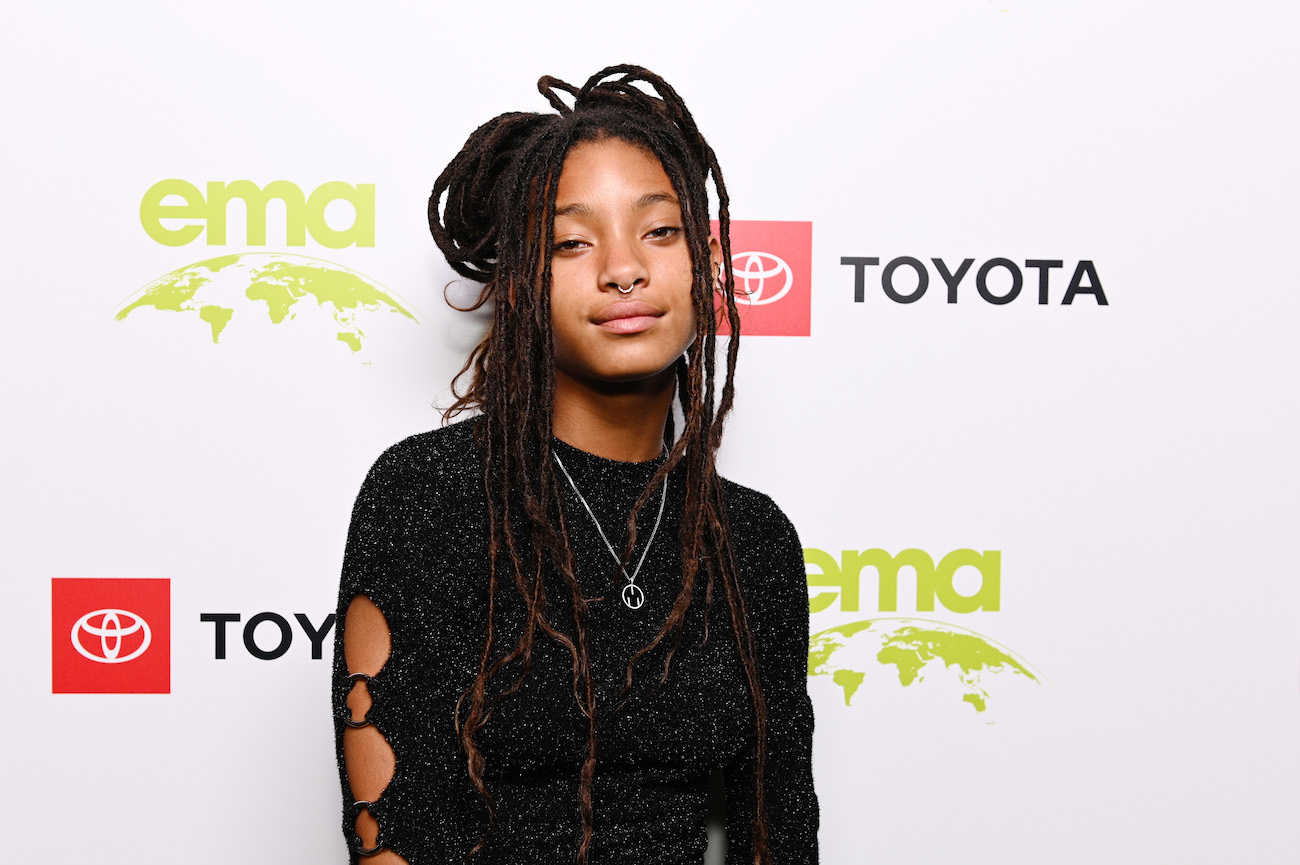 Daughter of Will Smith and Jada Pinkett Smith makes a name for herself
Making her screen debut in the 2007 film I Am Legend, Willow portrayed Smith's onscreen daughter in the post-apocalyptic action thriller. She also appeared in Kit Kittredge: An American Girl with Abigail Breslin in 2008.
After the success of her song "Whip My Hair" in 2010, Willow became more of a household name for reasons other than her famous parents. Signing on to play the title role in the 2014 film Annie, the 12-year-old eventually decided to withdraw from the movie.
"To be honest, something inside me was just, like, 'Don't,'" Willow said at the time, according to Entertainment Tonight. "I'm very connected with my intuition."
At first, her father tried to convince Willow into completing the project, but then understood his daughter's reasons.
"She said, 'You know Daddy, I don't think so,'" Smith recalled. "I said, 'Baby, hold up!' I said, 'No, no, no, listen, you'll be in New York with all of your friends and Beyonce will be there. You will be singing and dancing,' and she looked at me and said, 'Daddy, I have a better idea, how about I just be 12.'"
Willow Smith subjected to public scrutiny
Though she may have walked away from a major motion picture, Willow remained in the spotlight. In a 2017 interview, the teenager talked about being under a microscope because of her famous family.
"Growing up and trying to figure out your life while people feel like they have some sort of entitlement to know what's going on, is absolutely, excruciatingly terrible," Smith revealed, according to W Magazine. "The only way to get over it, is to go into it. You can't change your face. You can't change your parents."
Willow described what she believed to be her two options on living in the public eye.
"When you're born into it, there are two choices that you have," she explained. "I'm either going to try to go into it completely and help from the inside, or … no one is going to know where I am … and I'm really going to take myself completely out of the eye of society. There's really no in-between."
'Whip My Hair' singer calls growing up in the spotlight 'absolutely terrible'
The teenager didn't hold back on her description of experiencing adolescence in the spotlight. She felt growing up in the public eye was sometimes used as a form of entertainment to others at her expense.
"I'm going to be completely and utterly honest, it's absolutely terrible," she said of her fame as a teenager. "I feel like most kids like me end up going down a spiral of depression, and the world is sitting there looking at them through their phones; laughing and making jokes and making memes at the crippling effect that this lifestyle has on the psyche."
Willow noted that her particular demographic has its own challenges, saying, "This generation is hypersensitive spiritually, physically, mentally, emotionally."
Now focusing on music, fashion, and appearing on her mother's Facebook Watch series Red Table Talk, Willow continues to handle life in the spotlight.