Willow Smith Could See Mom Jada Pinkett Smith With a Woman if Her Marriage With Will Smith Ends
Willow Smith — at least as far as fans can tell — has a very open relationship with her family. Especially since the launch of Red Table Talk in 2018, Smith and her family — including parents Jada Pinkett Smith and Will Smith — have become known for their frank discussions about serious topics. And a recent edition saw the mother and daughter tackle sexuality.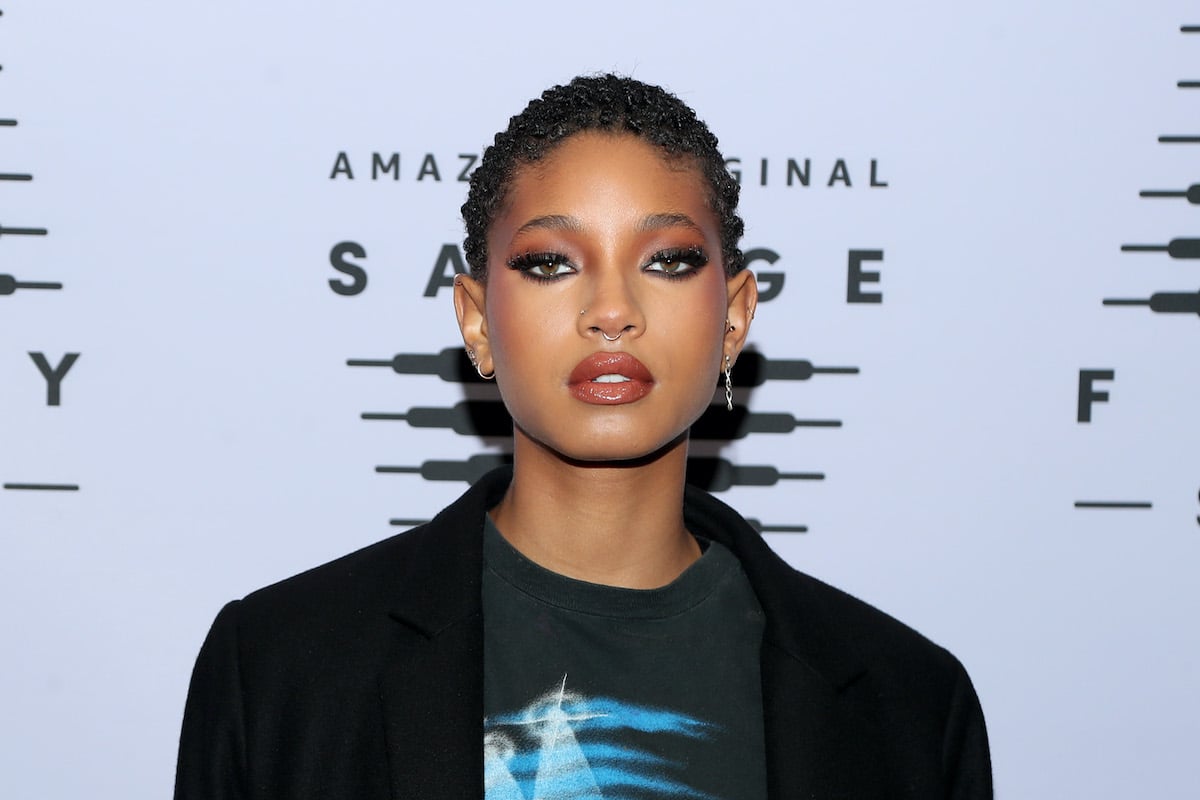 Will Smith's daughter, Willow Smith, discussed her sexuality
In the lead-up to their conversation with comedian Niecy Nash, Willow Smith and Jada Pinkett Smith opened up about their own sexuality on Facebook Watch series Red Table Talk. Nash recently married Jessica Betts after being married to men twice. So the Smith family took this opportunity to discuss their own history with same-sex romance.
"I haven't been in love with a woman just yet, but I definitely feel like it could happen," Willow Smith said. "Because I've had very strong feelings for women before."
Smith previously came out as bisexual in 2019, even revealing her interest in participating in a polyamorous relationship. Some reports in 2020 claimed she and singer Tyler Cole were dating. However, neither Smith nor Cole ever confirmed those rumors.
"I love men and women equally and so I would definitely want one man, one woman," Smith said in 2019. "I focus a lot on the emotional connection and I feel like if I were to find two people of the different genders that I really connected with and we had a romantic and sexual connection, I don't feel like I would feel the need to try to go find more."
Jada Pinkett Smith revealed what Willow Smith said about her
More recently, the topic of sexuality led Jada Pinkett Smith to bring up something her daughter brought up. Apparently, Willow Smith — perhaps in anticipation for this particular visit to the red table — told her mother she could see Jada Pinkett Smith with a woman if her marriage to Will Smith ever ended. Pinkett Smith shared her surprise at that remark, leading Willow to clarify.
"This is the thing," Willow Smith said on Red Table Talk. "That feeling that you get when you're with your sisters, that understanding and that acceptance. And that softness, I feel like, is very appealing. Specifically to me."
At one point, Jada Pinkett Smith said that, while she loves "being amongst women," she "never could connect to women romantically." However, even with that explanation, Pinkett Smith isn't ready to rule out the possibility of a romantic attraction to women entirely. In 2020, the actor made headlines because of her "entanglement" with singer August Alsina.
Jada Pinkett Smith admitted to infatuations at Willow Smith's age
Jada Pinkett Smith said she's never engaged in a romance with another woman. But she did admit to having feelings for other women when she was much younger.
"I've had my fair share of swooning and feeling, 'She's so beautiful. She's so talented.' I've had two times [where] I've been infatuated with a woman. I've swooned two times, early, early on."
In fact, Pinkett Smith said she was roughly 20 — the same age as Willow — when she had those feelings. However, it seems as if Pinkett Smith's feelings for women never developed beyond that infatuation stage.