Willow Smith Once Revealed That Her Father, Will Smith, Forced Her to Become Famous: 'He Was So Harsh'
Willow Smith has opened up about her strained relationship with Will Smith during her "Whip My Hair" fame.
Will Smith is a megastar. Since landing his breakout role on The Fresh Prince of Bel Air, the actor has gone on to star in movies such as "Hitch" and "I Am Legend." Will has three kids, but his youngest child, Willow Smith, once opened up about how her father forced stardom upon her — even though she didn't want it.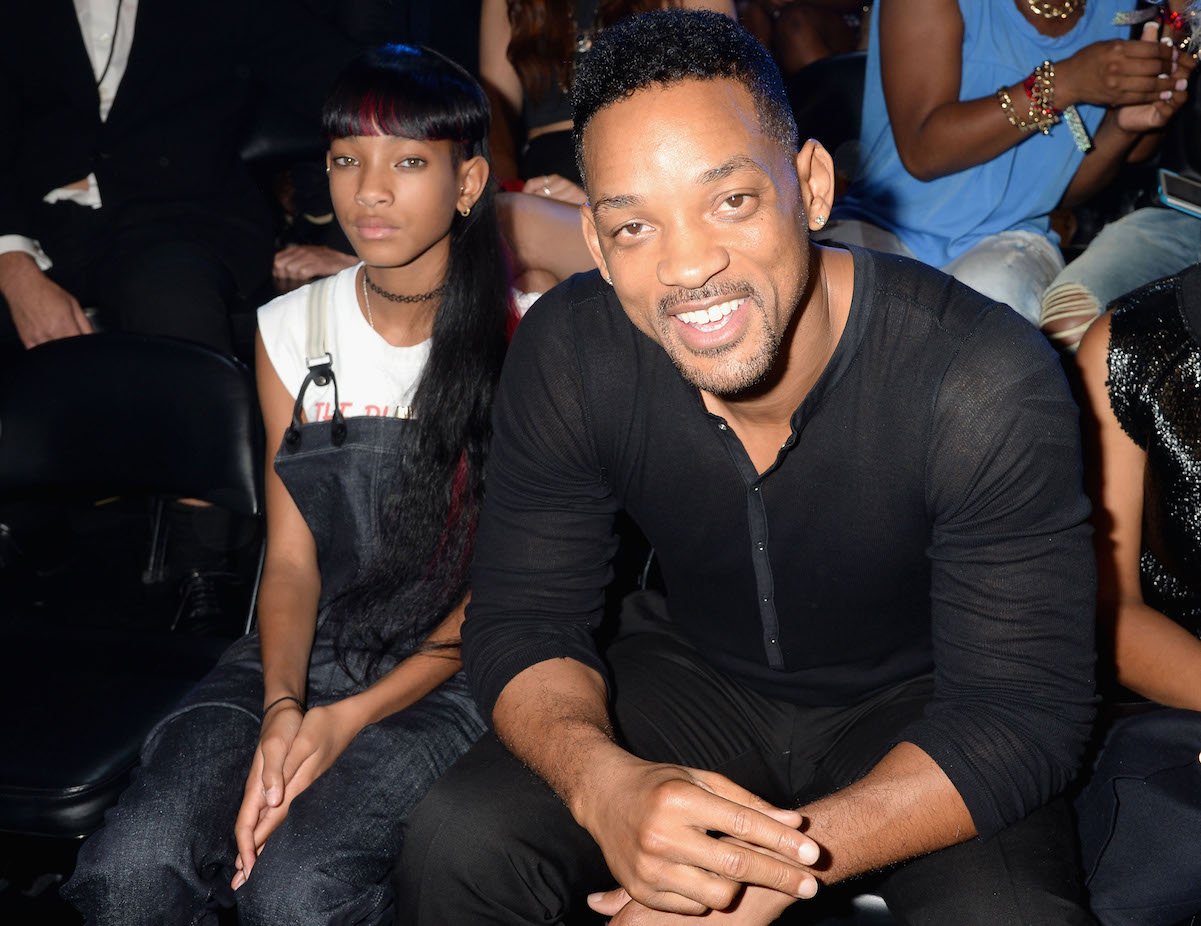 Will Smith's three kids have gotten into acting and singing
These days, the Smith kids all have a close relationship with their father. But raising three children wasn't always easy. Will and his oldest son, Trey Smith, were estranged for part of Trey's childhood. Plus, raising Willow and Jaden Smith in the spotlight proved to be a complex task, too.
The kids certainly inherited their parents' talent, though, with Willow, Trey, and Jaden all going on to record music, as well as Jaden having several successful acting roles.
Willow Smith once revealed she never wanted fame after 'Whip My Hair'
On the outside looking in, the Smiths were the perfect family. But ever since Jada and Willow's Facebook series "Red Table Talk," premiered, fans have learned that what went on behind the scenes was far from perfect. When Willow recorded her single "Whip My Hair" she instantly shot to stardom. But she once said that she didn't want any part of the fame — and that her father was the one forcing her into the spotlight.
"I definitely had to forgive you [Jada] and daddy for that whole 'Whip My Hair' thing," Willow told her mother on the series, according to Insider. "It was mostly daddy because he was so harsh at certain times." Willow went on to say that her dad wanted her to finish her album, but she wasn't interested.
Willow didn't want fame and ended up shaving her head in frustration, stemming from her father's pressure for her to become a star. "It was a couple of years, honestly. Trying to regain trust for not feeling like I was being listened to or like no one cared how I felt."
Will called 2012 a 'mutiny' for his family
The Smiths went through their share of struggles, but Will revealed in a Haute Living interview that 2012 was the year his family stopped listening to him. "Willow was really the first person during 'Whip My Hair' that decided she didn't want to do what I said," he said, recalling the strain his daughter's fame had on their relationship. "She really tested me." Will also said the family had plenty going on in the spotlight that year, and all the stress led to some tough times within the family. After that year, Will took two years off to focus on the kind of father and partner he wanted to be.
At the time, nobody realized the stressors within the Smith family, but Will, Jada, and their kids have since opened up about times being hard. Willow has forgiven her parents for what happened during her "Whip My Hair" fame, and they all seem to have found a place for themselves in the chaotic balance between stardom and normalcy.