Willow Smith's Letter to Tupac Shakur Begging Him to Come Back to Her Mom Resurfaces
As buzz continues to swirl around Jada Pinkett Smith's romantic history, a letter Willow Smith wrote to late rapper Tupac Shakur has re-emerged online. It dates back over 10 years when Willow was a young child and sees the "9" singer begging Tupac to come back to Pinkett Smith — with whom he shared a close and complex relationship.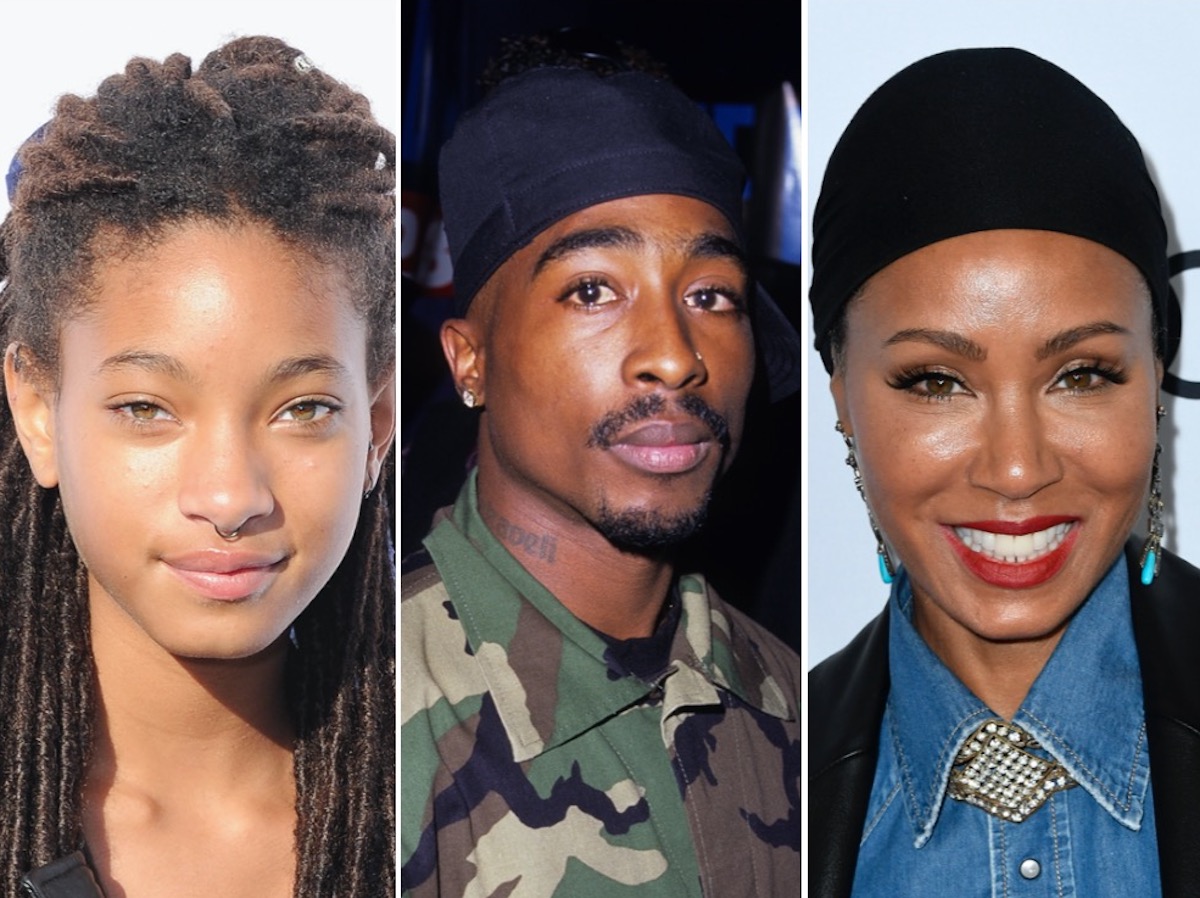 Read Willow Smith's letter to Tupac
According to the news website Colorlines, Willow, 19, posted the letter online in 2012 when she was 11 years old. However, she noted in the caption that she'd written it "years" earlier.
It reads, "Dear Tupac, I know you are alive someplace. I think that my mommy really misses you. Can you please come back[?] Can you come back so mommy and me can be happy! I really wish you were here… I really do! Love, Willow."
Tupac and Jada Pinkett Smith were extremely close
Tupac and Pinkett Smith met and became friends in the '80s when they were enrolled in the Baltimore School for the Arts in Maryland.
"As soon as he approached me, he was like a magnet," Pinkett Smith said in an old interview. "Once you paid attention to him he kind of sucked you in. And we hit it off from that moment on… I don't think either one of us thought we would have made it in the way that we did, but we knew we were gonna do something."
She told Howard Stern in a later interview that she and Tupac once tried to take their relationship to the next level but that it didn't work out. They probably would have tried again but by the time it was a possibility, the Set It Off actor had started dating Will Smith, according to the I Am Legend actor.
Even though they have been married since 1997 and share two kids, Will told The Breakfast Club in January that Pinkett Smith has always loved Tupac and considered him "the image of perfection."
Tupac returned the love in an old poem where he called the Girls Trip actor his "heart in human form," but he sadly died sometime later on Sept. 13, 1996.
Pinkett Smith has continued to keep his memory alive, often speaking lovingly of him and sharing memories of their time together. She also previously admitted to MTV that she thinks about him "every single day."
Everyone is now side-eyeing Jada Pinkett Smith's marriage to Will Smith
Willow's letter to Tupac has taken on a new meaning after recent revelations surrounding Pinkett Smith's marriage.
The Jason's Lyric actor revealed in an interview published on July 10 that she dated singer August Alsina during her marriage to Will. However, she noted that it was around "four years ago" when she and Will had separated.
Explaining her decision to enter a relationship with August Alsina, Pinkett Smith explained, "I just wanted to feel good. It had been so long since I felt good."
As the interview played out, fans hopped on social media and began to reflect on all that has happened during her marriage, including Willow's letter to Tupac. Many questioned Pinkett Smith's true feelings for her husband and lamented over how the note might have made him feel.
"I'm still not over that letter from Willow trying to summon Tupac's spirit to make her momma (and her) happy again. Will really been suffering for 25 years," read one tweet.
Echoing that, another said: "My man Will has really been through it all."
As of writing, the Smiths have not commented on the resurfaced letter.
Read more: Will Smith Suggests He Got Revenge on Jada for Relationship With August Alsina