Willow Smith's True Feelings About Olivia Jade's 'Red Table Talk' Episode Are Reportedly Closer To Her Grandmother's
The college admissions scandal involving Full House's Lori Loughlin was a major story in 2019. And it severely impacted her daughter Olivia Jade Giannulli's influencer career. In what seemed like a push to remake her image, Olivia Jade booked an appearance on Jada Pinkett Smith's Red Table Talk and was met with resistance from within the show. And it turns out that not all of the resistance was seen on camera. 
Jada Pinkett Smith's mom Adrienne fought 'tooth and nail' to stop Olivia Jade from coming on 'Red Table Talk'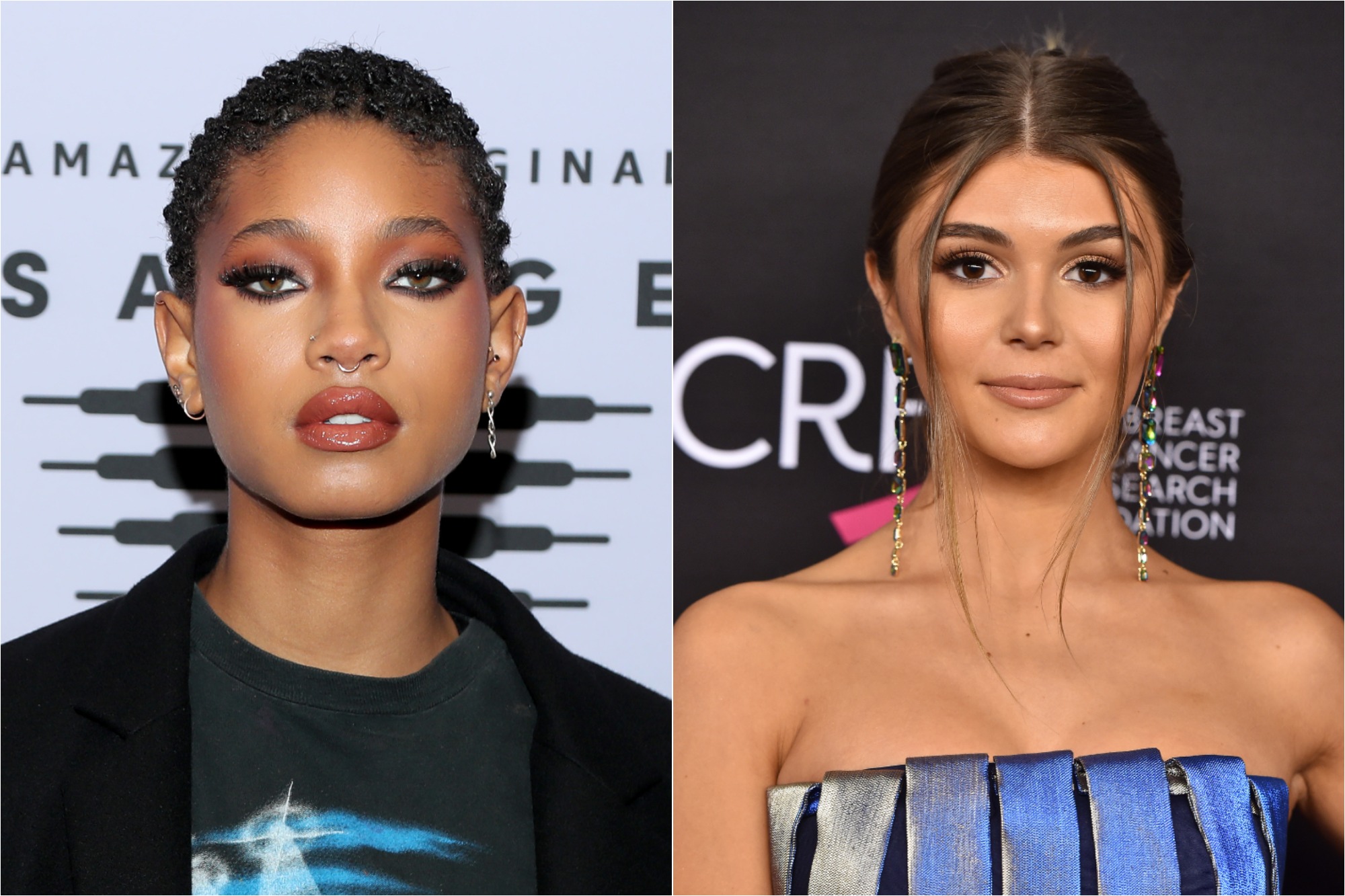 Before Olivia Jade came to the table, Adrienne Banfield-Norris, Jada Pinkett Smith's mom and also co-host of the Facebook Watch series, explained that she "fought it tooth and nail." 
"I just found it really ironic that she chose three Black women to reach out to for her redemption story," Adrienne said of the Dec. 8 episode. "I feel like here we are, white woman coming to Black women for support when we don't get the same from them."
Adrienne then went on to say that it was "bothersome" to her on "so many levels." 
"Her being here is the epitome of white privilege to me," she said.
And this was in contrast to Jada's stance to allow Olivia Jade on the Red Table Talk. 
"Let me just be clear, I never want to be the thing that was done to me by white women— I never want to be that," Jada explained. "I also believe that these are the kind of attitudes that feed the same thing that we're fighting. It's like, people look at us, they say you're Black and you're female and they automatically put us in a category. So looking at her as being white, young, and privileged. And then putting her in a category, it's the same thing. So I just see it as this cycle."
Willow Smith agrees with Adrienne, according to a source
At the time, Willow Smith, who's often a third co-host on the series, seemed to have a more sympathetic perspective on the situation, saying that they didn't know everything. This was all said before Olivia Jade came to the table, again. 
But an inside source told E! News on Dec. 9 that actually Willow Smith's feelings were a bit closer to Adrienne's than maybe it showed on the show. However, Willow is still in a middle ground stance. 
"She agrees with [Adrienne] that Olivia will be fine because she's white, pretty and rich—white privilege serves her redemption more than the financial privilege," the site reported. "Willow understands how hard it is for the Black community to forgive Olivia. But if she is genuine about wanting to change and be better, she feels she does deserve a second chance." 
Once Olivia Jade made her way to the actual talking portion of the show, she talked a lot about her privilege and touched on different feelings she had throughout the scandal.
Adrienne stressed Giannulli's privilege to her during the talk
Adrienne didn't hold back her earlier feelings and explained to Olivia Jade that, yes, her privilege played a part, but specifically why that was. 
She touched on the injustices the Black community has faced and can't find the "energy" to equate that or even entertain putting that in the same sentence as Olivia Jade losing her endorsements as an influencer because of the college admissions scandal. 
"Because at the end of the day, you're gonna be OK, because your parents are gonna go in and they're gonna do their 60 days, and they're gonna pay their fine," she told Olivia Jade. "And you guys will go on and you'll be OK and you will live your life. And there's so many of us that it is not going to be that situation. It just makes it very difficult, right now, for me to care in this atmosphere that we are in right now." 
Near the end, Giannulli noted that she "didn't come on here to try to win people over," stating that she did want to "apologize for contributing to social inequalities." Adrienne also said that it wasn't Olivia Jade that she was made it, "it's the situation."
All in all, it was a very intriguing 30 minutes for anyone who followed the scandal.