Willy Wonka Fans Debate Gene Wilder vs. Johnny Depp Performance Interpretations
Roald Dahl's 1964 Charlie and the Chocolate Factory children's novel went on to become a cultural phenomenon. Hollywood adapted the story under the title Willy Wonka & the Chocolate Factory in 1971. Gene Wilder delivered a legendary performance as the chocolate factory's owner. Johnny Depp also played the character in the 2005 reimagining, which took on the original novel's name. Fans are passionately debating which performance is better.
'Charlie and the Chocolate Factory' was adapted in two feature films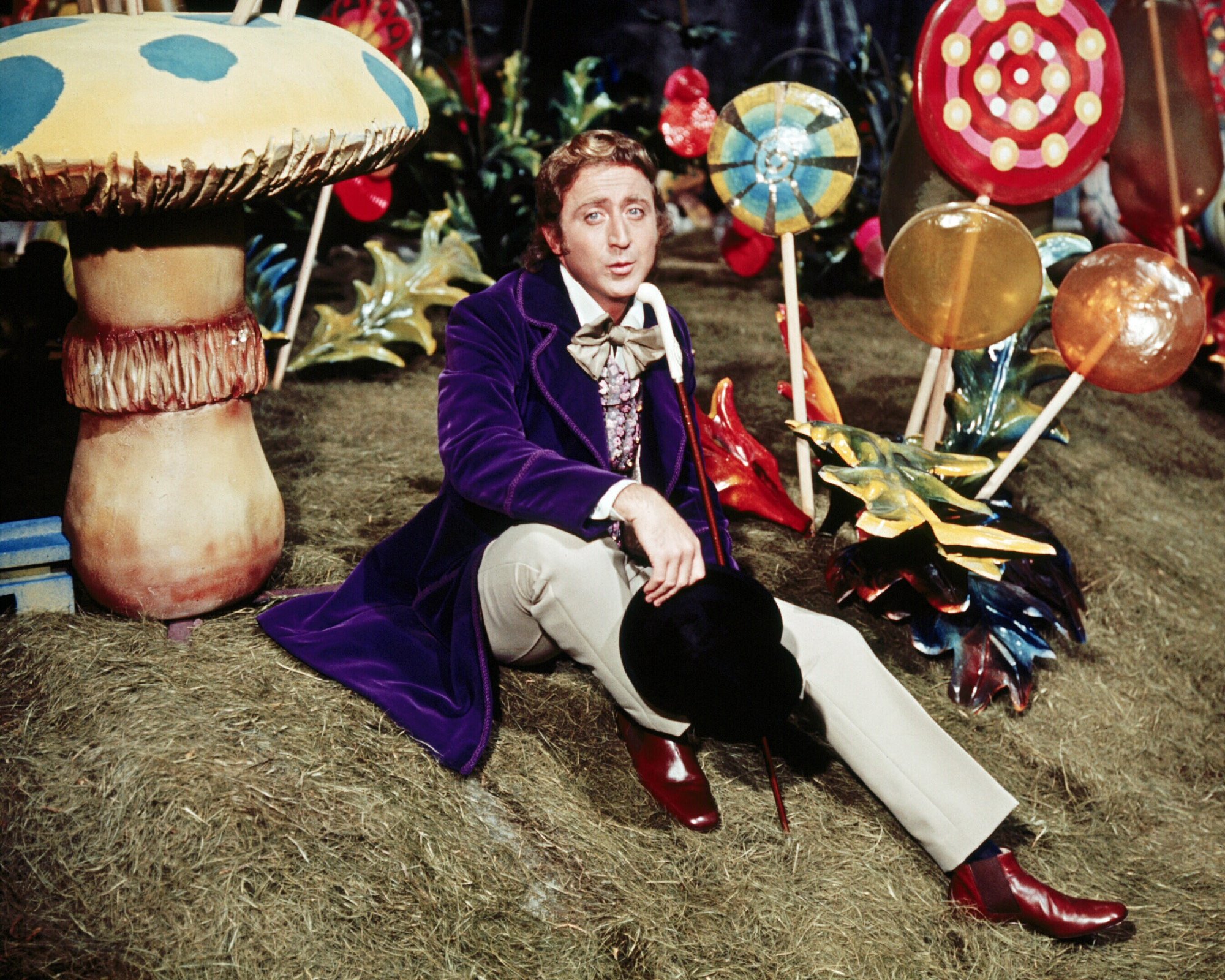 The 1971 and the 2005 versions are radically different films. They diverge in more ways than their central performance.
The 1971 original film was directed by Mel Stuart. It includes Wonka's name in the title, but the story is actually more focused on child Charlie Bucket (Peter Ostrum). It's a 1970s Hollywood family film through and through. It's a musical, including the Oompa-Loompas breaking into song.
Meanwhile, Tim Burton's 2005 iteration reclaims the book's original title. Interestingly, it actually places more focus on Wonka. It follows Dahl's original story closer than Stuart's version. Unlike the 1971 version, only the Oompa-Loompas sing. It's newer and shinier but has a much darker tone than Stuart's iteration.
'Willy Wonka' fans are debating whether Gene Wilder or Johnny Depp gave the better performance
An intense debate has broken out on Twitter regarding whether Wilder or Depp delivers the better Wonka performance.
Wilder's performance appears to have more support. He has become the iconic face that people think of when Wonka comes into the conversation. Many Twitter users mention that Wilder's performance is what makes the 1971 Willy Wonka & the Chocolate Factory so great. The film might not be as true to Dahl's original source material, but many people love what Wilder did with the character. Some refer to Depp's performance as being reminiscent of Michael Jackson.
However, Depp still has some support. Those who prefer Depp's performance refer to the defense that he delivers a more accurate performance to the source material. They enjoy how Depp takes Wonka to a darker place than Wilder's more endearing portrayal.
Meanwhile, there are some Twitter users who simply call them different performances. They approach Wonka in disparate ways, so they believe that they aren't comparable. The world is about to get another portrayal of the iconic role in an upcoming prequel.
Timothée Chalamet will star in a prequel
A prequel titled Wonka is currently in the works. It's co-written and directed by Paddington 2's Paul King and co-written by Simon Farnaby. Timothée Chalamet is cast as the title character and Keegan-Michael Key will be starring in a role that is being kept under wraps.
Chalamet will have his own interpretation of Wonka, but it won't be tackling the same point in his life. Rather, Wonka follows the chocolatier in his early days. It's unlikely that there will be debates comparing his performance to the prior portrayals because it's covering very different material. Stay tuned for more information on the prequel as it becomes available.
Warner Bros.' Wonka is set to land in theaters on March 17, 2023.
RELATED: A Fan Theory About the 1971 Classic, 'Willy Wonka and the Chocolate Factory', Paints the Movie in a Completely Different Light