'Wind River' Star Jeremy Renner Reunites With Taylor Sheridan for New Paramount+ Series
'Wind River' actor Jeremy Renner and director Taylor Sheridan are teaming up for a new Paramount+ series, 'Mayor of Kingstown.'
Jeremy Renner and Taylor Sheridan are teaming up for a new Paramount+ series. The Wind River actor will star in the upcoming drama Mayor of Kingstown, which is co-created by Sheridan and Hugh Dillon. Training Day director Antoine Fuqua, Dillon, Renner, and Sheridan will all serve as executive producers, along with David Glasser, Ron Burkle, Bob Yari, and Michael Friedman.
What is Jeremy Renner's new show 'Mayor of Kingstown' about?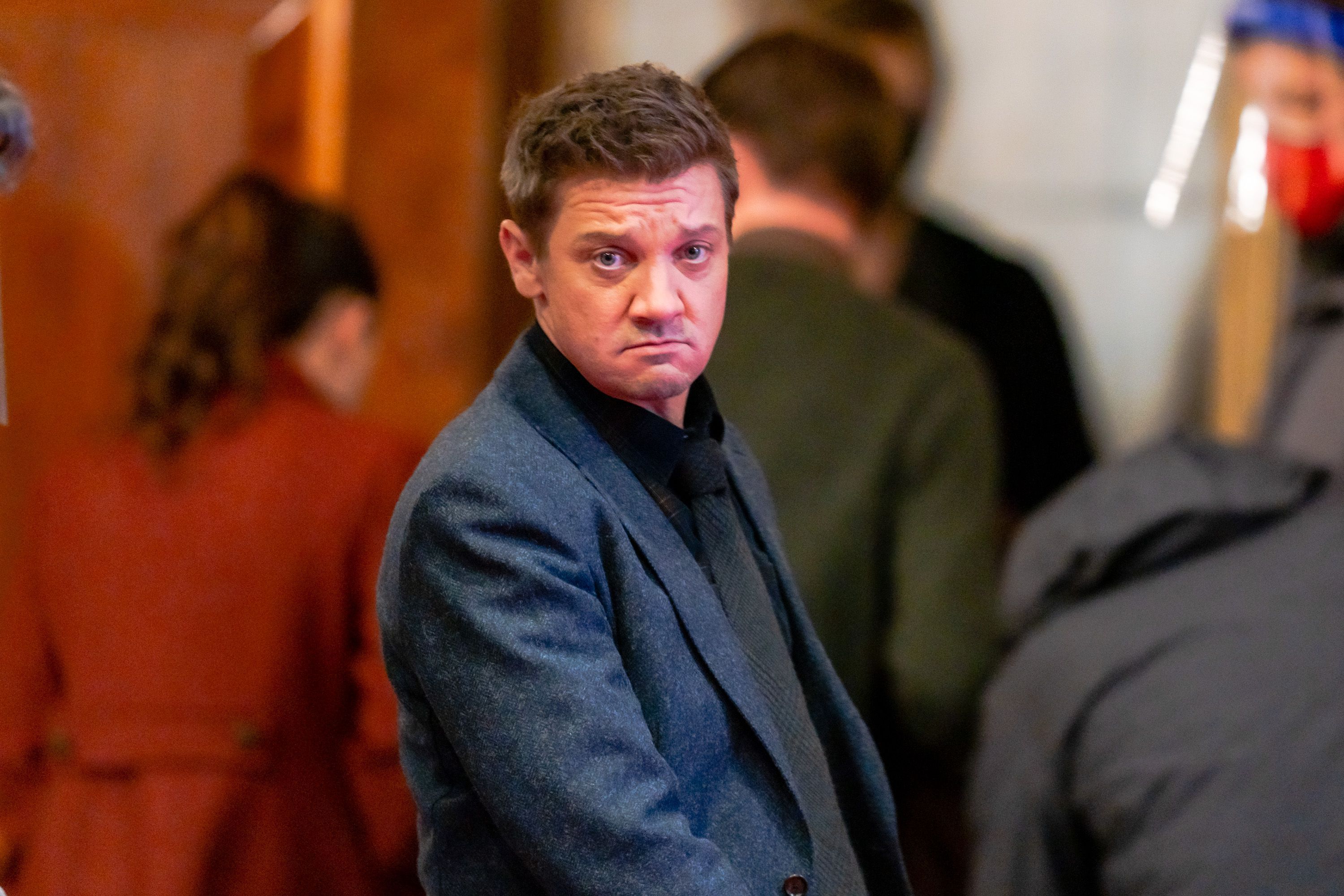 The Michigan-set series will follow the McLusky family, who are power brokers in the town of Kingstown, where the business of incarceration is the only thriving industry. Mayor of Kingstown will take on "themes of systemic racism, corruption and inequality"  and offer "a stark look at their attempt to bring order and justice to a town that has neither." Renner will play a character named Mike McLusky.
"I am excited to dig into the complex and rough-around-the-edges character of Mike McLusky (the Mayor of Kingstown)," Renner said in a statement. "In a world otherwise forgotten in society, Mike serves as a flawed system of checks and balances. Taylor has brought to life a layered and poignant universe that is not only incredibly intriguing but also more relevant than ever."
In a statement, Fuqua said that when Sheridan told him about Mayor of Kingstown, he "immediately immediately wanted to be a part of it." 
"The series offers a comprehensive look into the brutal prison system where socio-political issues run rampant," Fuqua said. "Prisons are a forgotten world to most of the population and yet represent a microcosm of society as a whole."
Another 'Yellowstone' spinoff is in the works for Paramount+ 
Mayor of Kingstown is one of several new projects Academy Award nomineee Sheridan is working on for Paramount+. In addition to the already-announced Yellowstone prequel Y:1883, which will focus on the origins of the powerful Dutton family, he will expand the show's universe with another spinoff. The new show — which has the working title 6666 — will focus on the 6666 ranch in West Texas, which is "steeped in the history of the West." On the massive ranch, the rules of law and nature merge and danger is present at every turn. 
Also in the works is Land Man. Set in the boomtowns of West Texas, the series is a "modern-day tale of fortune seeking in the world of oil rigs." In this world, roughnecks and wildcat billionaires come together to fuel an oil boom that's reshaping the climate, economy, and geopolitics. 
"Yellowstone is the #1 show with tens of millions of fans based on the characters Taylor has created and his gift for world building," Chris McCarthy, MTV Entertainment Group president, said in a statement. "With Paramount+, our strategy is to supercharge subscribers by franchising our biggest hit IP like we're doing with Yellowstone prequel Y: 1883 and build new IP with marquee creative talent like Taylor."
Check out Showbiz Cheat Sheet on Facebook!