'Winning Time' Kareem Abdul-Jabbar Actor Solomon Hughes Was a Harlem Globetrotter
The HBO series Winning Time: The Rise of the Lakers Dynasty features established actors like John C. Reilly, Adrien Brody, Sally Field, and more. The show has discovered some new actors to play the 1979-80 Lakers. Quincy Isaiah plays draft pick Magic Johnson. Dr. Solomon Hughes plays Kareem Abdul-Jabbar, who was already on the Lakers by 1979.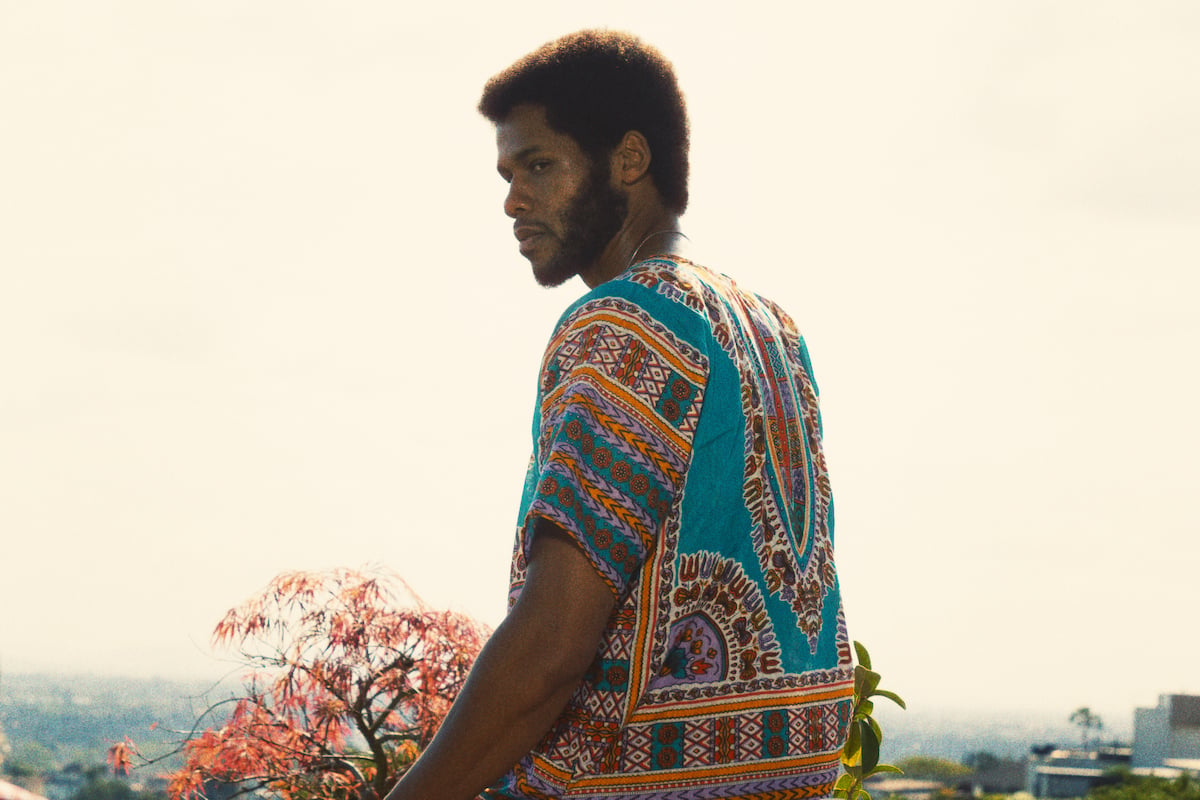 Winning Time showrunner and co-creator Max Borenstein was a guest on The Hollywood Reporter's TV's Top Five podcast on March 4. Borenstein shared how they found Hughes to play Abdul-Jabbar. Winning Time airs Sundays at 9 p.m. on HBO.
Casting Kareem Abdul-Jabbar was harder than casting Magic Johnson
Borenstein said the challenge of casting Magic Johnson on Winning Time was embodying his charisma as well as his playing style. Abdul-Jabbar had that plus his height.
RELATED: Kareem Abdul-Jabbar Forced His Way out of Milwaukee, but the City Still Holds a Special Place in His Heart
"Kareem was harder than that because you've got to be seven foot tall," Borenstein said on TV's Top Five. "You can't fake it. A person who's seven foot tall looks like they're seven foot tall. And then beyond that, Kareem Abdul-Jabbar is, as you guys know, a towering figure intellectually as this gravitas, an appreciator of culture, of jazz. He's much more than just his persona on a basketball court. And that was extremely difficult. And we didn't think we were going to find the right guy at that."
Solomon Hughes made his acting debut on 'Winning Time'
Hughes played basketball in high school and at UC Berkeley. Professionally, Hughes played in Mexico and on the Harlem Globetrotters. Winning Time casting director Francine Maisler alerted Borenstein to Hughes. 
RELATED: Kareem Abdul-Jabbar Is a Living NBA Legend, but He Doesn't Care About Being Crowned the GOAT: 'There Is No Such Thing'
Francine's team, she calls, she goes, 'There's a guy. He's never acted before but he has an agent for public speaking because he has a doctorate and he's done a Ted talk or that kind of a thing. I don't know what specifically but he has a doctorate in education policy. But, he's even foot. He used to play basketball at Cal and he played briefly professionally for the Globetrotters.' It was like this can't possibly be happening. And we saw Solomon Hughes read and for someone who had never acted before, he already clearly had a spark. But he's a student. That's what he is, right? He's an educator and he's a student and he committed himself to learning the craft of acting. And I think if you watch the show, you see his growth over the course of the series. And we gave him some heavy stuff to do and I think he pulls it off beautifully.

Max Borenstein, TV's Top Five, 3/4/22
'Winning Time' almost had to settle for actors who couldn't play basketball
Borenstein admitted that casting Hughes and Isaiah came down to the wire. He was beginning to worry that Winning Time would just have to fake the basketball with actors.
"It was very, very immediately apparent that there weren't any well-known actors who could play these guys," Borenstein said. "Just look through the people and it was like no, that's not Kareem and that's not Magic. And so it became a search. It was a world wide search that Francine and her team undertook and we watched Adam [McKay] and I and the other producers watched dozens of these tapes and they looked through hundreds."
RELATED: Magic Johnson Just the Latest Member of the Showtime Lakers to Turn a Cold Shoulder to New HBO Series