'Winning Time': Magic Johnson Actor Quincy Isaiah Exhausted Coach Rick Fox
The HBO series Winning Time: The Rise of the Lakers Dynasty introduced Quincy Isaiah as Earvin "Magic" Johnson. The series would be an auspicious debut for a new actor anyway, but embodying Johnson makes Isaiah even more striking. Showrunner and co-creator Max Borenstein said Rick Fox trained Isaiah in basketball, but Isaiah could outlast the NBA legend.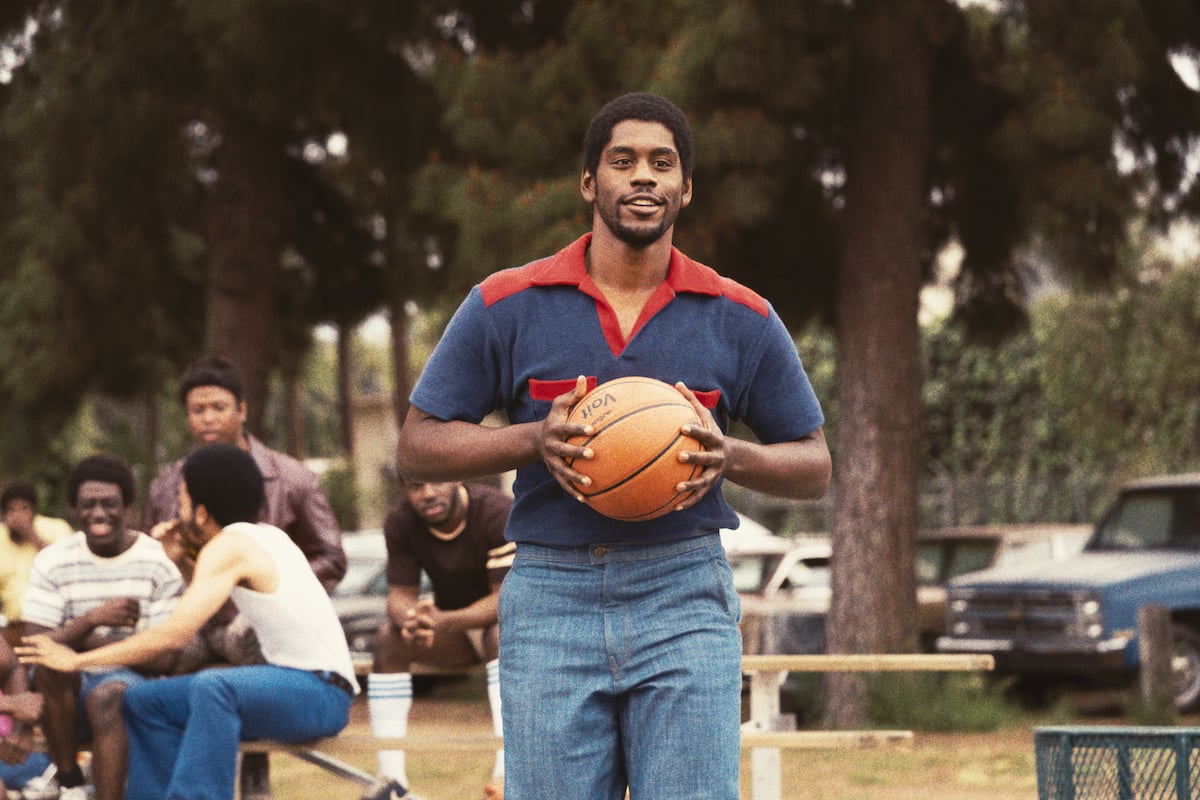 Borenstein was a guest on The Hollywood Reporter's TV's Top Five podcast on March 4. Discussing the casting of Isaiah, he told the story of how the new actor outpaced Fox. Winning Time airs Sundays at 9 p.m. on HBO.
Discovering Quincy Isaiah to play Magic Johnson on 'Winning Time'
Borenstein noted the challenge of casting any actor to play Magic Johnson, let alone a newcomer.
"Magic Johnson not only has to look and feel like Magic Johnson, he has to have that charisma that movie stars often don't have," Borenstein said on TV's Top Five. "How do you find that in a newcomer? And then this tape came in from Torrance or wherever Quincy was living. He'd just moved out, Quincy Isaiah had just graduated Kalamazoo College. He was just starting to want to be an actor."
Isaiah had an athletic background, but not in basketball.
RELATED: Magic Johnson Just the Latest Member of the Showtime Lakers to Turn a Cold Shoulder to New HBO Series
"He played center but not basketball, football in his college team," Borenstein said. "We saw this tape and he had this smile and he had this charisma. He seemed like he could act. We brought him in and it was amazing. I mean, he could take direction beautifully. He was serious about the craft. Then the next question was could he play ball. He said, 'Yeah, yeah, I can,' but everybody lies about that."
'Winning Time' hired Rick Fox to turn Quincy Isaiah into Magic Johnson
Former Laker Fox consulted on Winning Time and trained Isaiah in basketball. Fox thought he could put Isaiah to the test.
"And so we worked with Rick Fox who's a consultant on this show and a friend," Borenstein said. "And we took Rick and Quincy to a basketball court in the middle of Hollywood to a gym. He put him through the paces. Not only the style of how Magic played, but he tried to work him out to he wanted to make him puke. He just wanted to make him work for it and see if he had the ability and also the will to push himself to go there."
How Quincy Isaiah turned the tables on Rick Fox
Granted, Isaiah is fresh out of college. Fox is 52, so perhaps the coach underestimated the newbie's stamina.
"By the end of it, Rick was winded," Borenstein said. "I have a video of him sitting on the court just being exhausted and drenched because he's retired and talking about this kid's got it. And he can do it. So that was the revelation with Quincy and he's proved himself to be an extraordinary actor and a great human being."
RELATED: LeBron James May Have Annoyed Lakers Owner Jeanie Buss With His Excitement Over New HBO Max Series on the Showtime Era