'Winning Time' Release Schedule, Episodes, and Cast of L.A. Lakers Series
The HBO series Winning Time: The Rise of the Lakers Dynasty has an all star cast playing NBA all stars, managers, coaches and owners. It's HBO's hot ticket of the season, so Showbiz Cheat Sheet is here to help you with the Winning Time release schedule. Find out when to watch Winning Time episodes, how many episodes you'll get and who's playing whom.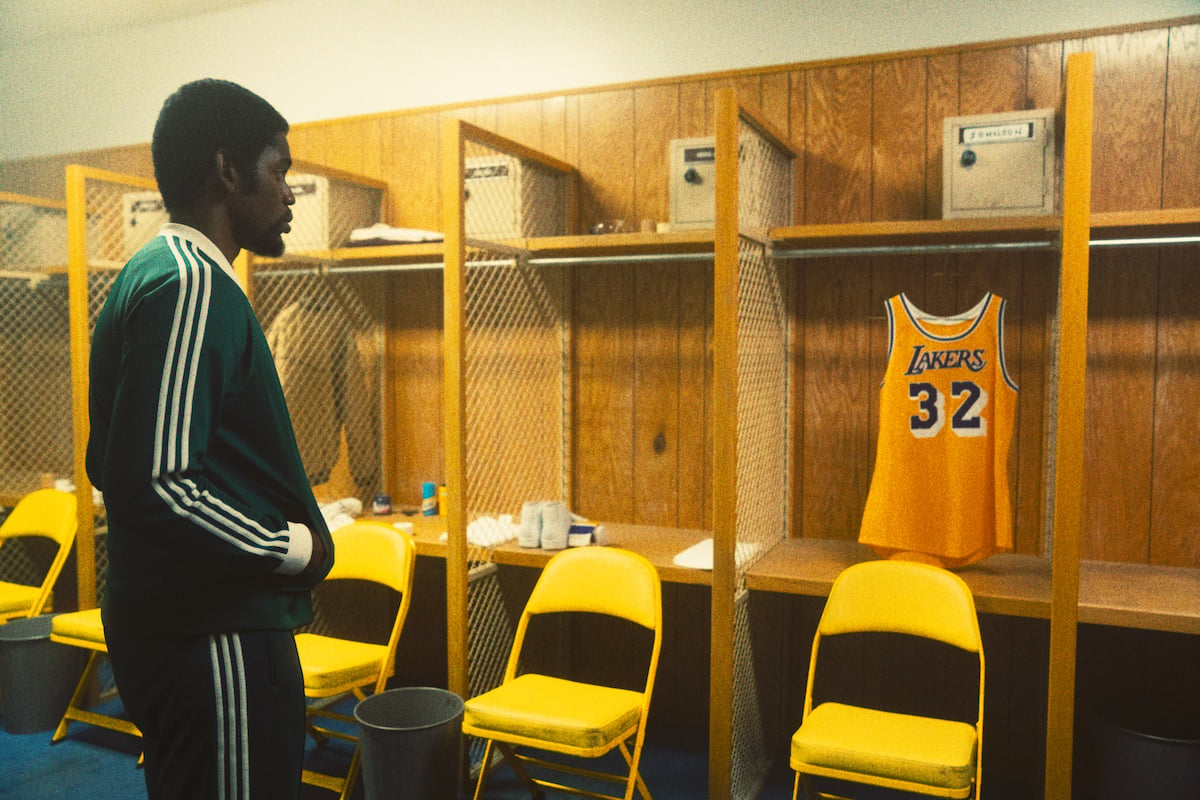 'Winning Time' Release Schedule
Winning Time premieres March 6. The release schedule has new Winning Time episodes airing every Sunday at 9 p.m. on HBO. Episodes also stream on HBO Max. And you don't have to be a basketball fan to follow the show. Executive producers Adam McKay and Rodney Barnes said Winning Time is for everyone. 
"You saw it with boxing and baseball in decades past where boxing became the sports movie that everyone could deal with, that everyone could understand," McKay said on a Television Critics Association Zoom panel. "It's mano a mano or in the case of Million Dollar Baby, it's woman versus woman. And I think what excited us all about this show was that basketball has that same kind of drama to it."
RELATED: Magic Johnson Recalls Pickup Game With Barack Obama: 'He Hit the Winning Shot'
Barnes added, "And our ability to go beyond the game to get to the actual humanity, the people that are actually doing the thing. With Magic [Johnson] and Kareem [Abdul-Jabbar], we don't just show them as basketball players. We show them as human beings. And being able to get to that other side of who they are as people I think across the board with all of the characters, there's the verb of what they do, and then there's who they are as human beings. And I think just as much real estate is taken up between the two."
How many episodes is 'Winning Time: The Rise of the Lakers Dynasty'?
The Winning Time release schedule includes 10 episodes total. The show begins in 1979, when Jerry Buss (John C. Reilly) decides to buy the Los Angeles Lakers. That's also the year Magic Johnson enters the draft, and Abdul-Jabbar films his role in the movie Airplane! 
The NBA and Lakers specifically have expressed reservations about Winning Time's approach according to The Hollywood Reporter, and Magic Johnson said he won't watch it. Showrunner Max Borenstein hopes they come around. 
"We made this show as fans with a tremendous amount of respect and love for all of these characters, for the NBA, for the Lakers," Borenstein said. "And I think it hopefully shows on screen. So I can only imagine how strange it must be to have a movie made about your life or a show made about any aspect of your life, so I would never presume what people will or won't do but I know it'd be weird for me but on our end, this was made as fans with great love and appreciation."
Casting the L.A. Lakers
Quincy Isaiah plays Earvin "Magic" Johnson. Solomon Hughes plays Abdul-Jabbar. Borenstein said they were looking for actors who could play basketball. Hughes played in high school, UC Berkeley, professionally in Mexico and on the Harlem Globetrotters according to his high school, Bishop Montgomery.
RELATED: Charles Barkley Vehemently Says He Wants to Quit Covering the Lakers on TNT
"It's obviously hard to cast a Magic Johnson or any NBA player, Kareem Abdul-Jabbar from a basketball standpoint," Borenstein said. "Someone who might be able to play, be able to take it, look right for the part, but both those guys are such iconic personalities and figures. Kareem is such a mountain, an intellectual and Magic has got movie star charisma, and there aren't that many movie stars with movie star charisma. Finding someone who could fit the bill as Magic Johnson and exude that energy was not easy."
DeVaughn Nixon plays his own father, Norm Nixon. Adrien Brody plays coach Pat Riley. Jason Clarke plays former player and coach Jerry West. Jason Segal plays coach Paul Westhead. Gaby Hoffman plays manager Claire Rothman. Brett Cullen plays general manager Bill Sharman. Sally Field plays Jerry's mother, Jessie, and Hadley Robinson plays his daughter, Jeanie.
Sean Patrick Small will play rival Larry Bird. Michael Chiklis plays Celtics general manager Red Auerbach. Carina Conti will play Laker dancer Paula Abdul and Ta'Nika Gibson plays choreographer Debbie Allen. Spencer Garrett plays commentator Chick Hearn. Many more real life figures appear throughout the series, including Mike Epps as Richard Pryor and Max E. Williams as famous fan Jack Nicholson.
RELATED: Fighting for Social Justice is Nothing New for Kareem Abdul-Jabbar