'Winning Time': The Truth About Spencer Haywood's Circumcision
Based on the 2014 Jeff Pearlman's book, Showtime: Magic, Kareem, Riley, and the Los Angeles Lakers Dynasty of the 1980s, HBO's TV Show, Winning Time: The Rise of the Lakers Dynasty chronicles not only the legacy of the franchise but of the new era of the National Basketball Association.
Though the series mostly focuses on then-rookie Magic Johnson (Quincy Isaiah), the appearance of Spencer Haywood portrayed by The Wire actor Wood Harris has fans talking, and not for reasons you might expect.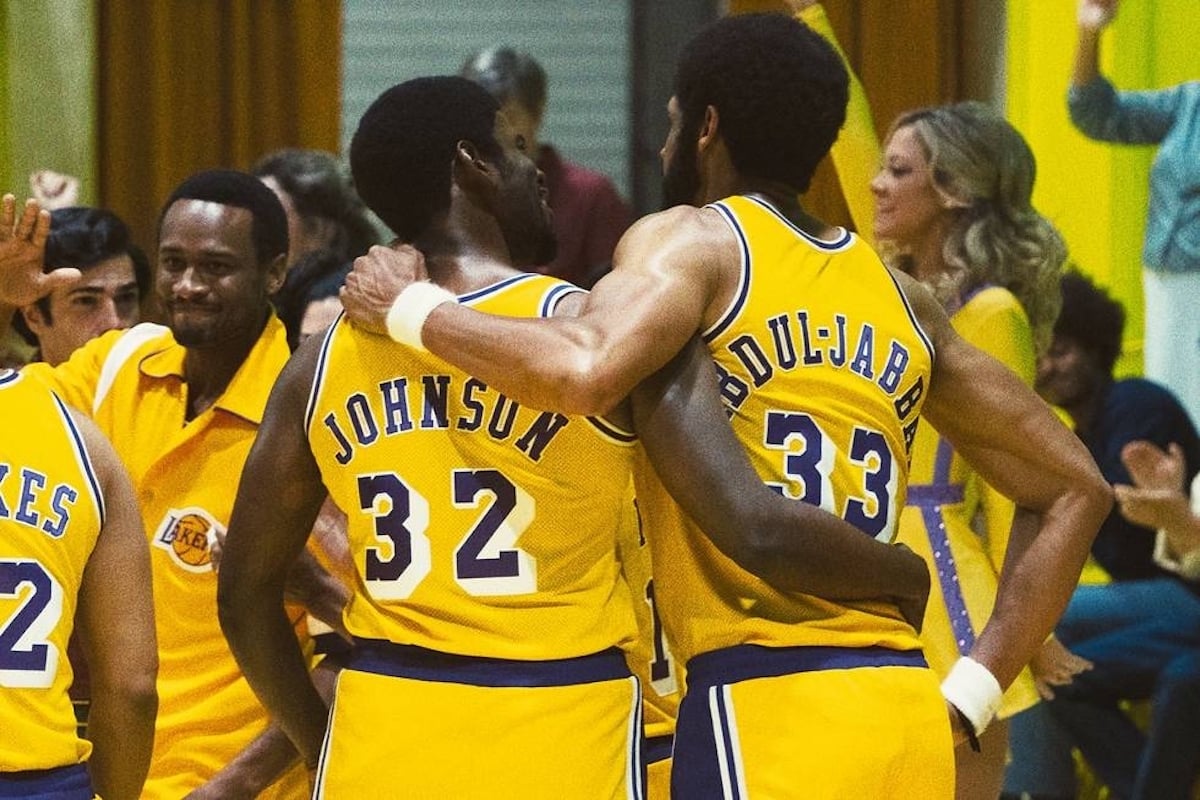 Who is Spencer Haywood on 'Winning Time'?
Winning Time fans are first introduced to Harris' Spencer Haywood in episode 105 "Pieces of a Man." A more seasoned player, like Kareem Abdul-Jabbar (Solomon Hughes), Haywood is disillusioned with the NBA and the lackluster Lakers.
It's clear from the series that he had been labeled as an "Angry Black Man" by many within the organization including the owners and coach. The truth was, that Haywood, like many Black men of his time, had to fight for his position, despite his talent.
In 1971, he sued the NBA and got the Supreme Court to shoot down a long-held rule that no player could enter the NBA until four years after high school graduation. It was because of this ruling that Magic Johnson was able to join the Lakers in 1979 after just two years of college.
Haywood is known for opening the door for LeBron James and the late Kobe Bryant but that's not all the retired NBA star is known for.
Spencer Haywood really circumcised himself
Haywood is a legend in the NBA both for his athleticism and later for his substance abuse which led him to being kicked off the team during the  1979-80 Finals He is also known for having circumcised himself.
In episode 105, point guard Norm Nixon (DeVaughn Nixon) tells the team that Haywood circumcised himself using a rock and a razor. In the series, Harris as Haywood confirms the story by saying, "I grabbed it, I held it down like a copperhead snake, I did the deed," he said.
It turns out that Haywood actually did circumcise himself as a child. In his autobiography, Spencer Haywood: The Rise, the Fall, the Recovery he reveals that his older brother convinced him that self-circumcision was the only way to avoid insanity.
The NBA and the Los Angeles Lakers are not thrilled about 'Winning Time'
Though the series is being critically praised, not everyone is pleased about Winning Time including the NBA, Magic Johnson — who refuses to watch the series– and the Lakers. However, series creator and showrunner Max Borenstein says the show was made without malice. He hopes they eventually come around.
"We made this show as fans with a tremendous amount of respect and love for all of these characters, for the NBA, for the Lakers," Borenstein told  The Hollywood Reporter. "And I think it hopefully shows on screen. So I can only imagine how strange it must be to have a movie made about your life or a show made about any aspect of your life, so I would never presume what people will or won't do but I know it'd be weird for me but on our end, this was made as fans with great love and appreciation."
RELATED: Magic Johnson Recalls Pickup Game With Barack Obama: 'He Hit the Winning Shot'