'Winona Forever': Johnny Depp and Winona Ryder's Most Romantic Moments
Johnny Depp and Winona Ryder dated from 1989 to 1993. They shared some beautiful moments together as a couple. Here were their best.
Johnny Depp and Winona Ryder had one of the most romantic relationships in Hollywood. Their mutual love of art, literature, and one another was awe-inspiring.
The Tim Burton stars fell deeply in love, to the point where Depp got on one knee after only five months of dating Ryder. And although the pair split in 1993, they shared some of the sweetest moments in Hollywood history. Let's take a look back at their best moments as a couple.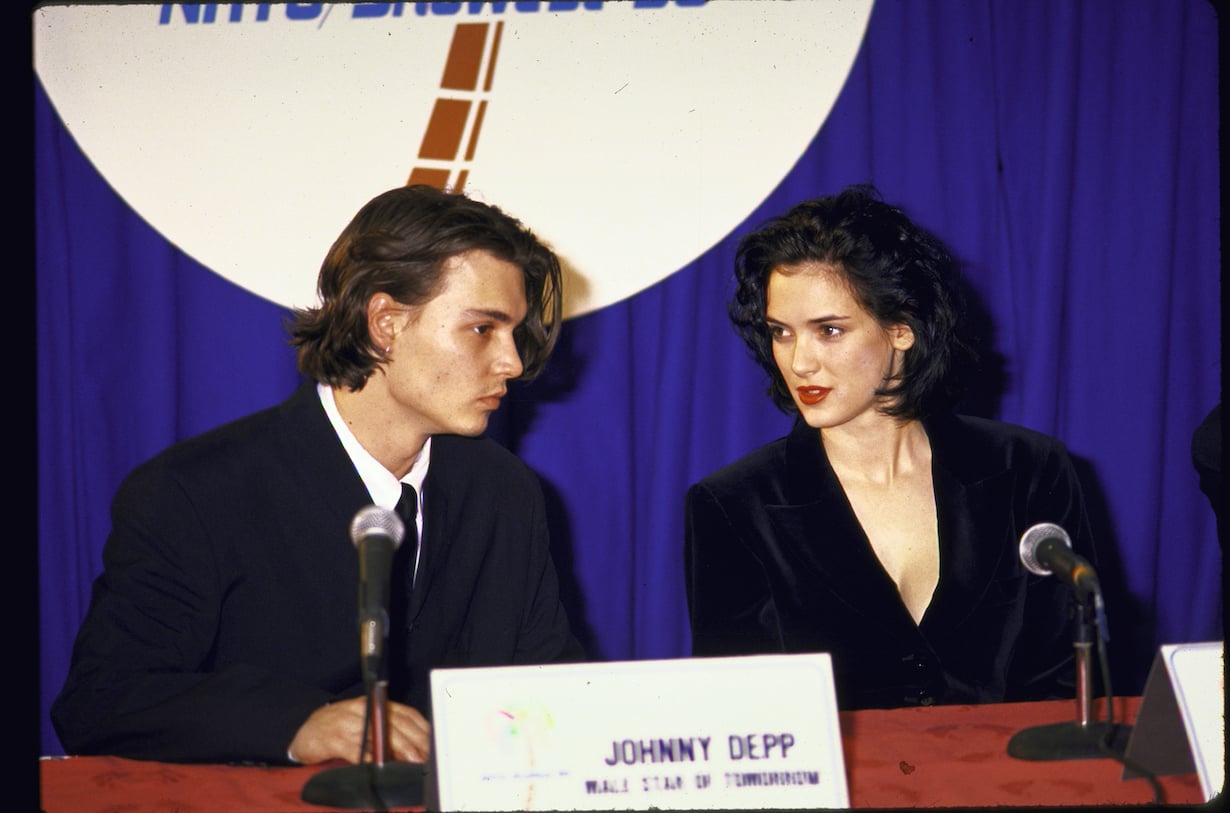 Johnny Depp and Winona Ryder locked eyes for the first time
According to Depp, it was "love at first sight" with the Beetlejuice actress. He describes their first encounter, which is perfectly captured in Winona Ryder: The Biography. The passage goes into detail about their first meeting, saying, 
"They were in the lobby of New York's Ziegfeld Theater, and according to both, it was love at first sight. 'I was getting a coke,' remembers Winona. But Depp was more precise. 'It was a classic glance,' he said, 'like the zoom lenses in West Side Story, and everything else gets foggy." 
Johnny Depp and Winona Ryder would collect rare books together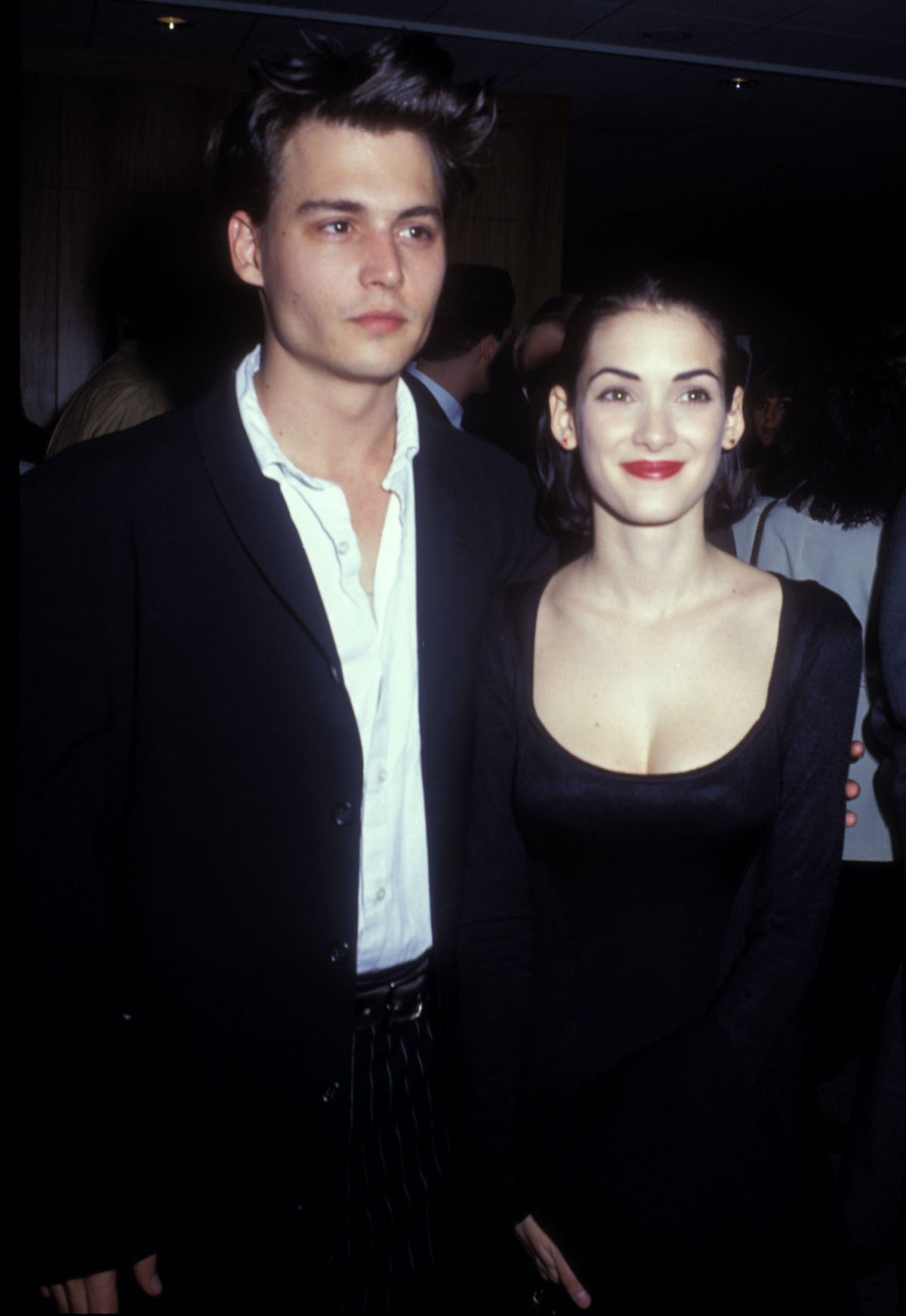 According to the actors, both adore collecting first editions of their favorite books. They favored the works of beat poets and JD Salinger. Together, they'd travel to bookstores across the country to find first editions of their favorite books. Their favorite book was famously Catcher In The Rye. 
Johnny Depp and Winona Ryder star in Tim Burton's 'Edward Scissorhands'
Although Ryder was only a teenager while filming Edward Scissorhands, the actress was already a Burton-veteran, considering she had already starred in his film, Beetlejuice.
But for Depp, it was his first time working with Burton on a movie. He had the opportunity to star alongside his fiance, where the two play romantic leads as Edward and Kim. Although the studios originally wanted Tom Cruise for the role, Burton and Ryder pushed hard for Depp to get the part.
Johnny Depp gets a tattoo dedicated to Winona Ryder that says 'Winona Forever'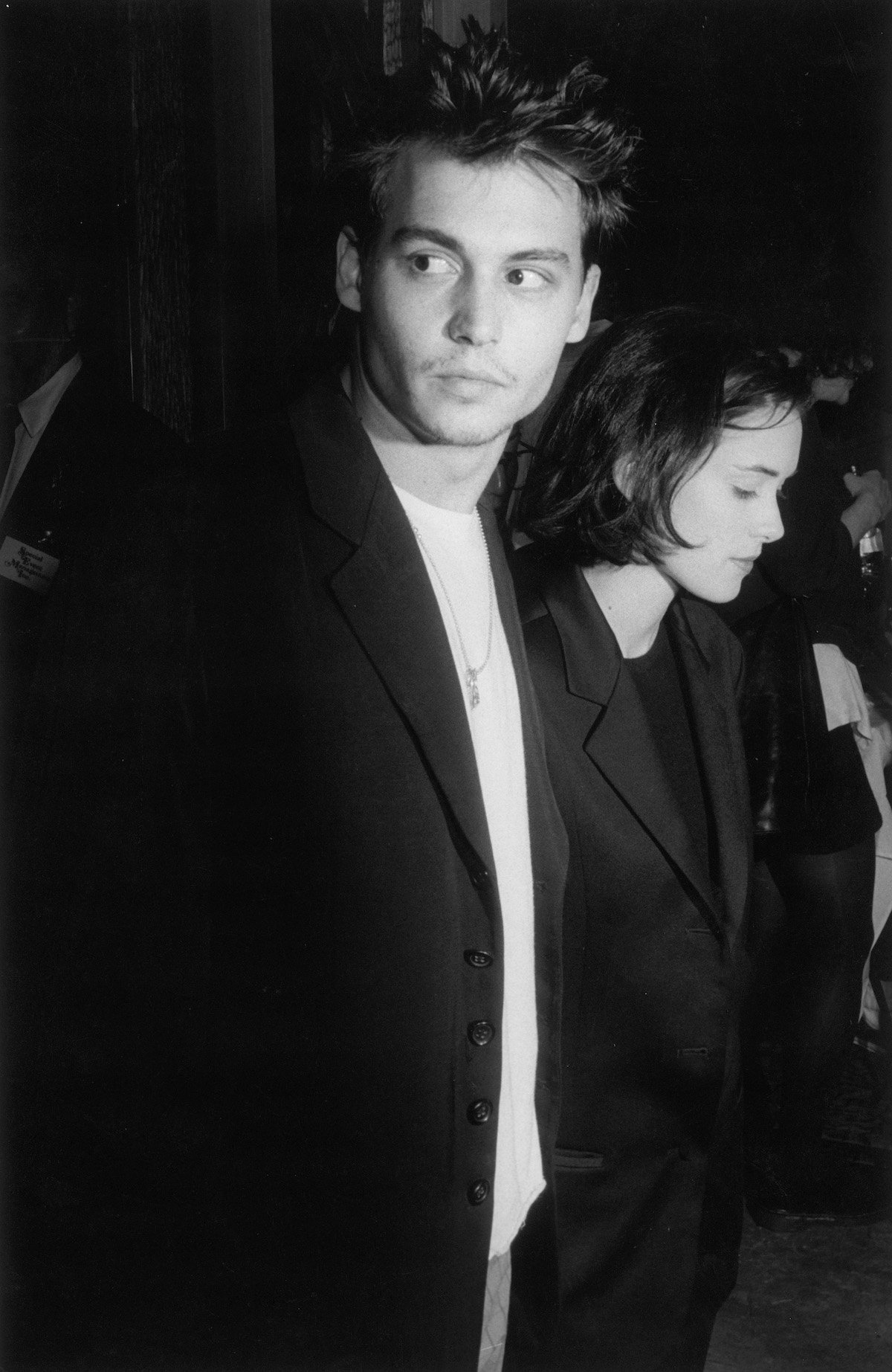 Depp adored Ryder enough to get a tattoo dedicated to her. It famously said, "Winona Forever," and at the time, he said, "it ain't going anywhere."
Sadly after their split, he altered it to say "Wino Forever" instead.
Johnny Depp says 'nothing compares' to Winona Ryder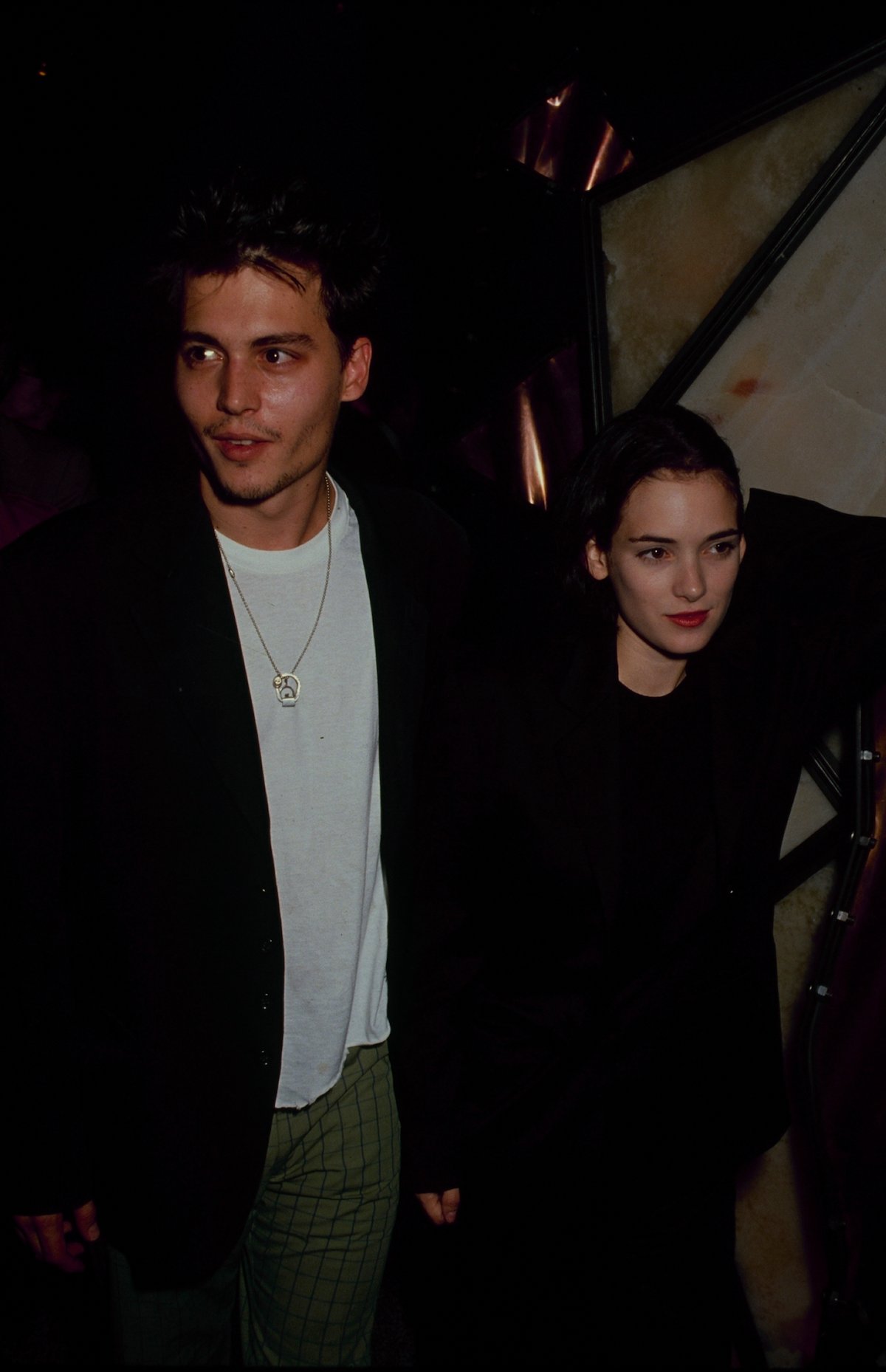 The nation couldn't help but swoon when Depp told Rolling Stone that nothing compares to Ryder. "I'm being really honest with you when I say that there's been nothing ever throughout my twenty-seven years that's comparable to the feeling I have with Winona," Depp gushed.
"It's like this weird, bounding atom or something. You can think something is the real thing, but it's different when you feel it. The truth is very powerful. Now, I know. Believe me, this 'Winona forever' tattoo is not something I took lightly…. Her eyes kill me."    
The way Johnny Depp and Winona Ryder get 'lost' in each other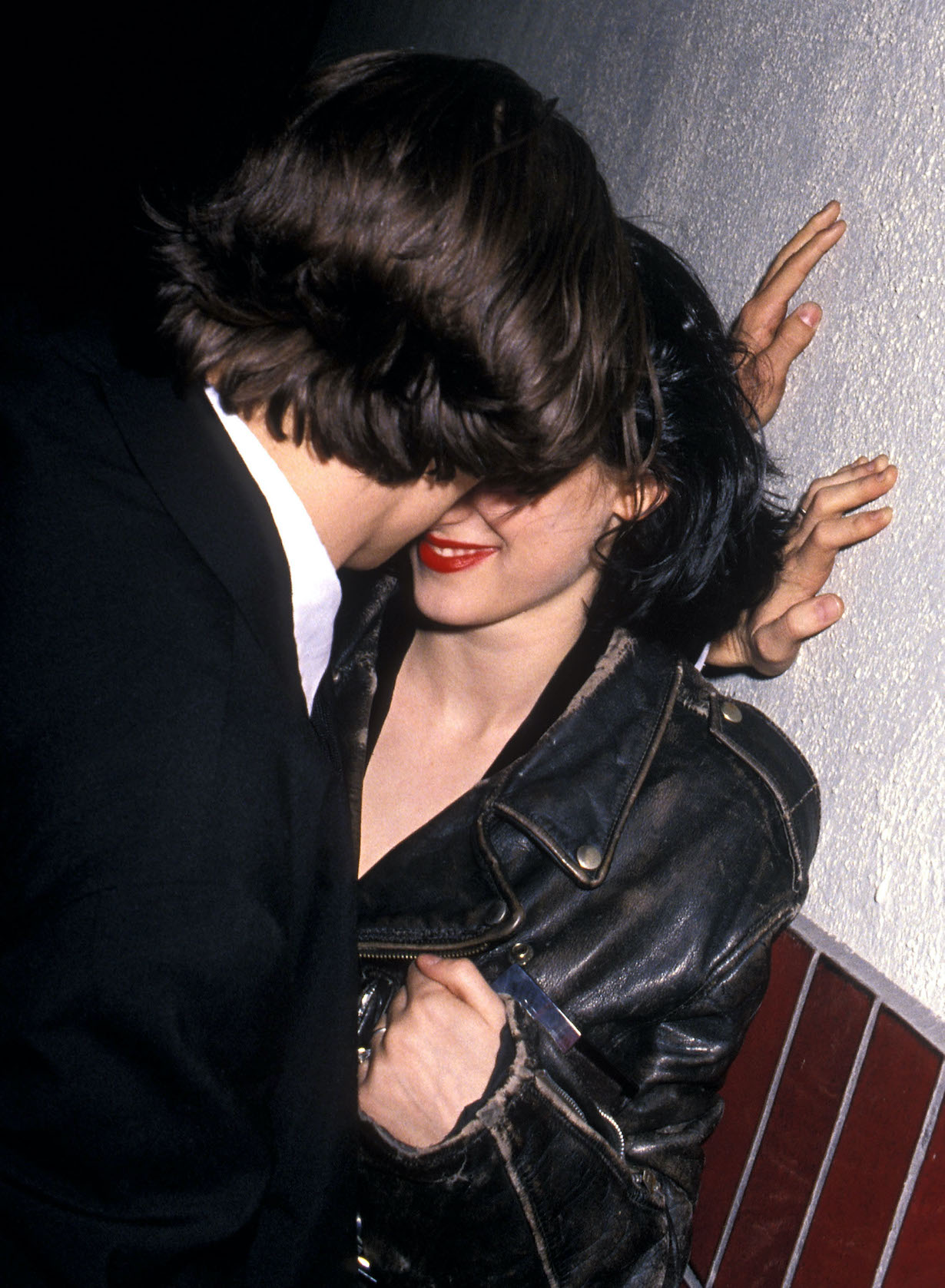 Rolling Stone explains how Depp and Ryder would get "lost" in each other while hugging. The passage from the mag says,
"On the second day with Depp, Winona Ryder showed up. She is nineteen and all pluck, the thinking man's actress for her generation. Depp is the thinking man who thinks of her most. He swells in her presence. When they hug, the hug fiercely, in focused silence; their squeeze keeps regrouping. They seem to be lost in each other. She smokes his cigarettes, and she is not a smoker."