'Winona Forever': Johnny Depp Explains Why He Got His 'Winona Ryder' Tattoo
Back in the early '90s, Johnny Depp got a tattoo dedicated to his then-fiance, Winona Ryder. The tattoo famously said "Winona Forever" and was placed on the Pirates of the Caribbean star's bicep. And although he got the words permanently plastered to his arm shortly after they started dating, he insisted that he had no doubt about wanting to get her name inscribed to his skin for eternity.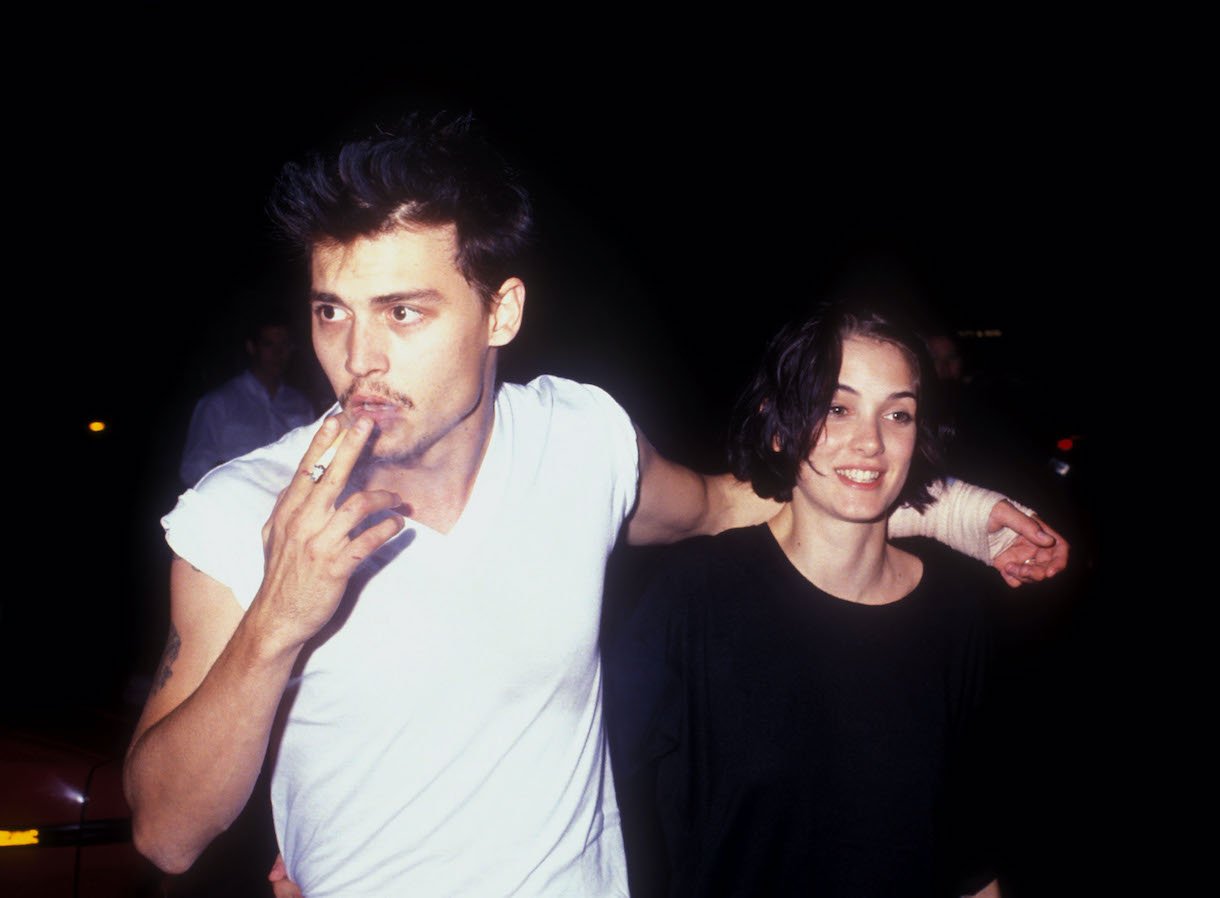 When did Johnny Depp and Winona Ryder meet?
Depp and Ryder met back in 1989, and it was love at first sight for both actors. They locked eyes for the first time near the vending machines of a New York theater, where Ryder recalls getting a coca-cola.
And according to Depp, from the moment he saw Ryder, "It was like the zoom lens in West Side Story, and everything else gets foggy."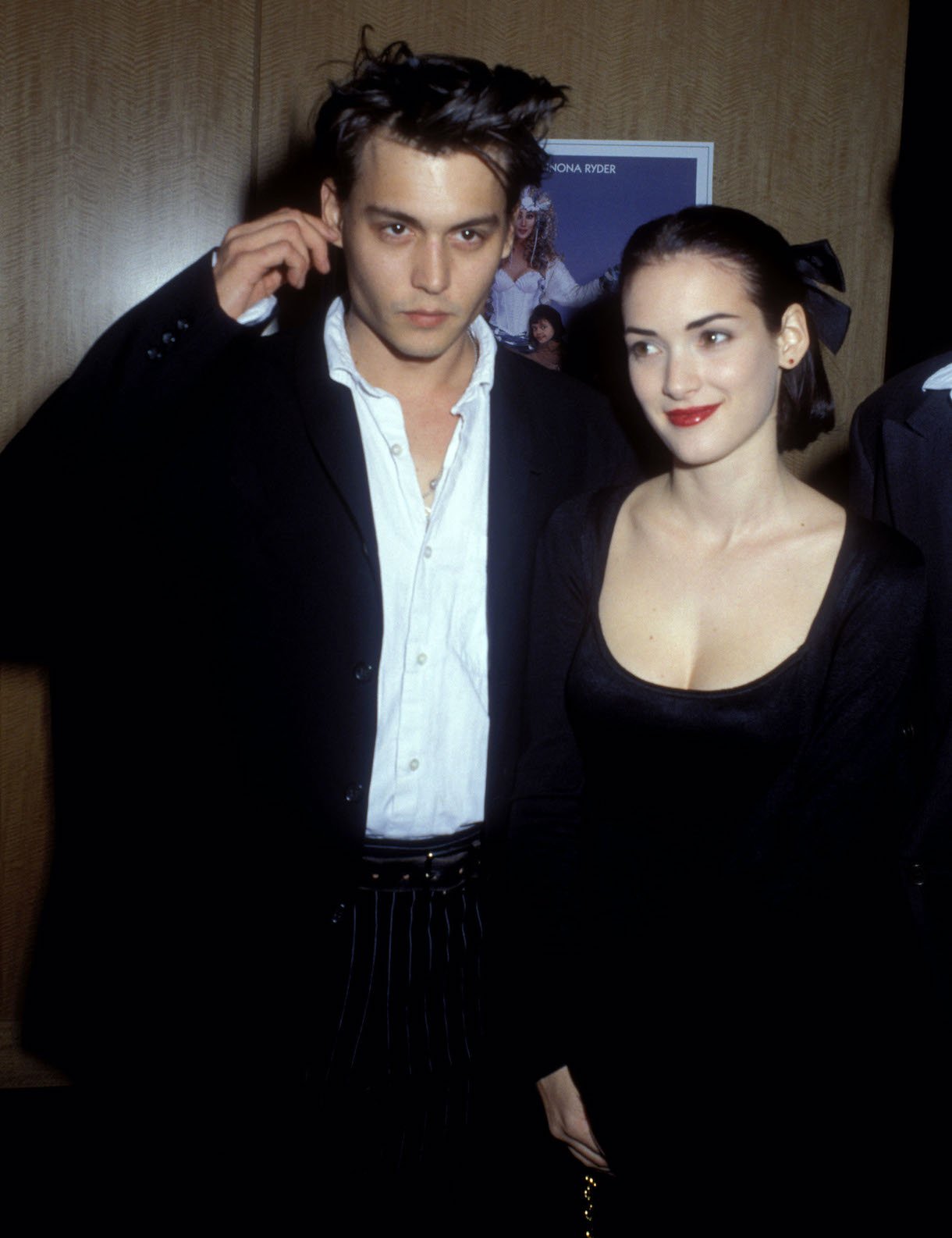 RELATED: Why Johnny Depp Was 'Never the Same' After His Break Up With Winona Ryder
Shortly after meeting, they'd begin spending all of their time together. "When I met Winona, and we fell in love, it was absolutely like nothing before," Depp revealed, according to Winona Ryder's unauthorized biography. "We hung out the whole day… and night, and we've been hanging out ever since. I love her more than anything in the whole world."
In fact, Depp's love for the Heathers star was so strong that he got down on one knee and proposed after only five months of dating.
Johnny Depp explains his 'Winona Forever' tattoo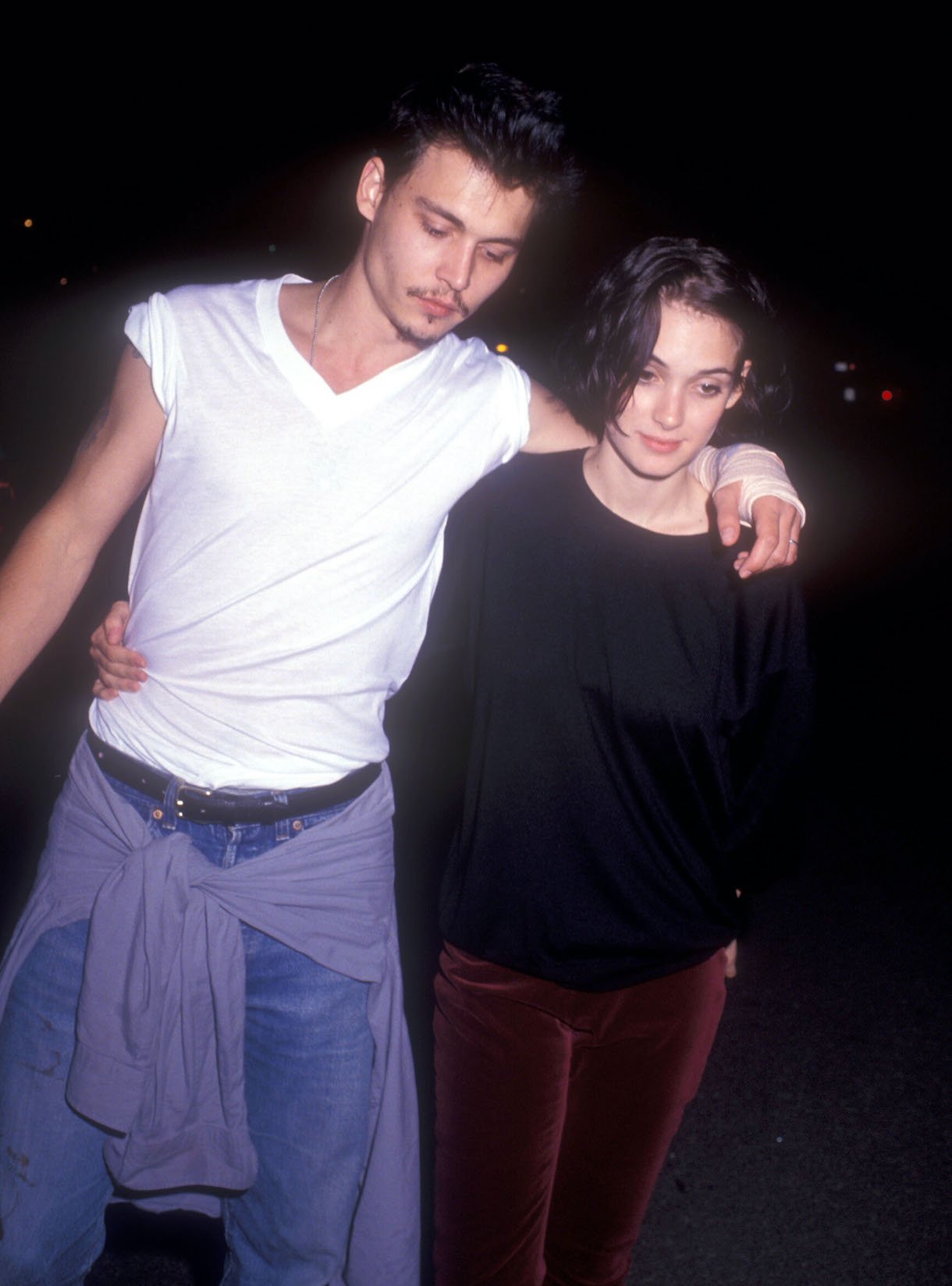 According to Ryder in a 1991 interview with Rolling Stone, she couldn't believe that her then-fiance got her name tattooed on his skin.
"I'd never seen anyone get a tattoo before, so I was pretty squeamish, I guess," she confessed.
"She kept taking the bandage off and staring at it afterward," said Depp.
Winona adds, "I was sort of in shock. I kept thinking it was going to wash off or something – I couldn't believe it was real. I mean, it's a big thing because it's so permanent!"
And although Depp had been engaged to other women before Ryder, he said that nothing compared to the feeling he had with Ryder.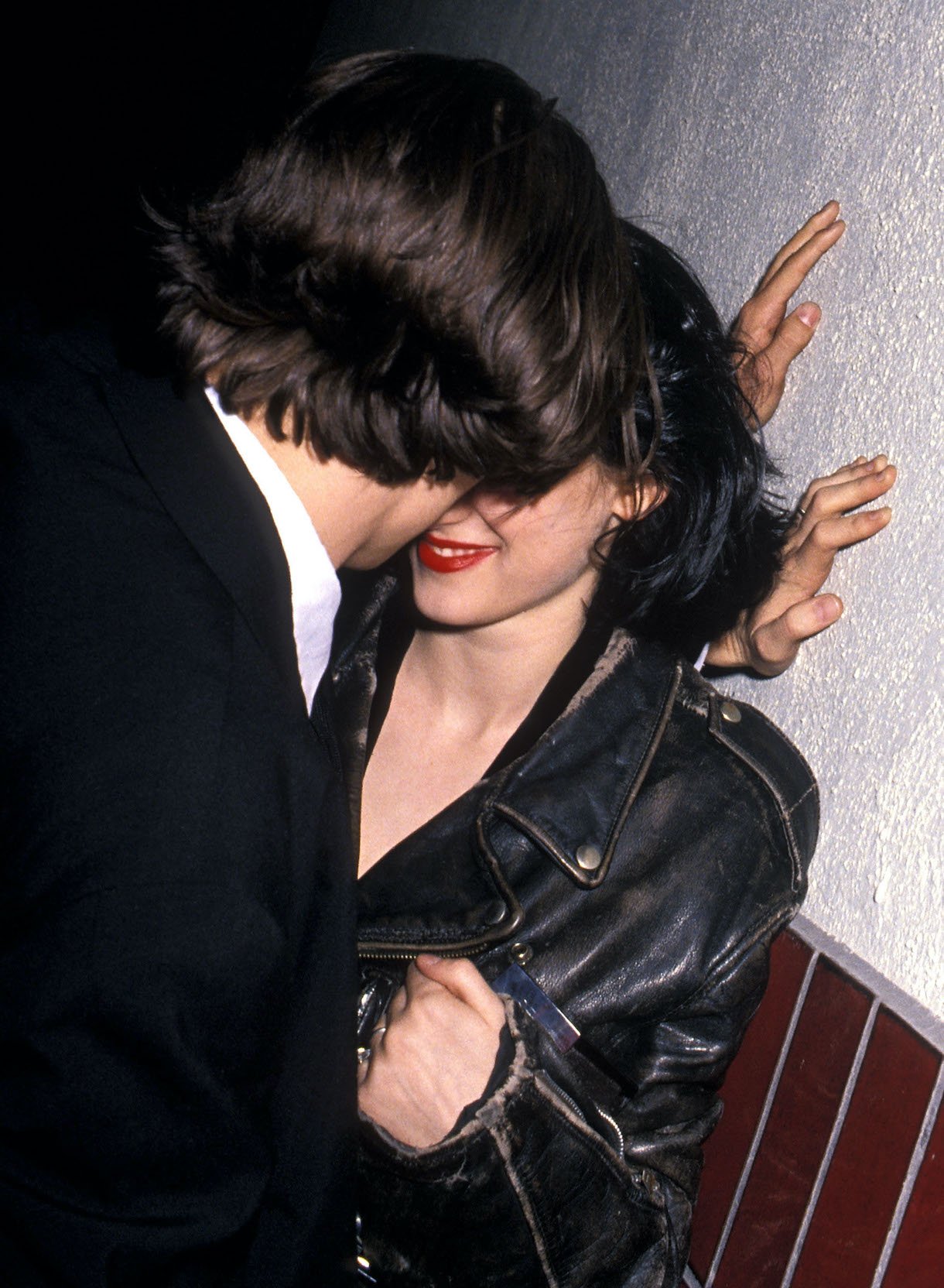 "I've never been one of those guys who goes out and wants to screw everything in front of him. When you're growing up, you go through a series of misjudgments. Not bad choices, but wrong choices… people make mistakes. My previous relationships weren't as heavy as people think they were. But there's never been anything throughout my 27 years that is comparable to the feeling I have with Winona. You can think something is the real thing, but it's different when you really feel it. The truth is very powerful – believe me, this 'Winona Forever' tattoo is not something I took lightly. Her eyes kill me…"
Johnny Depp no longer has the tattoo and has replaced it to say 'Wino Forever'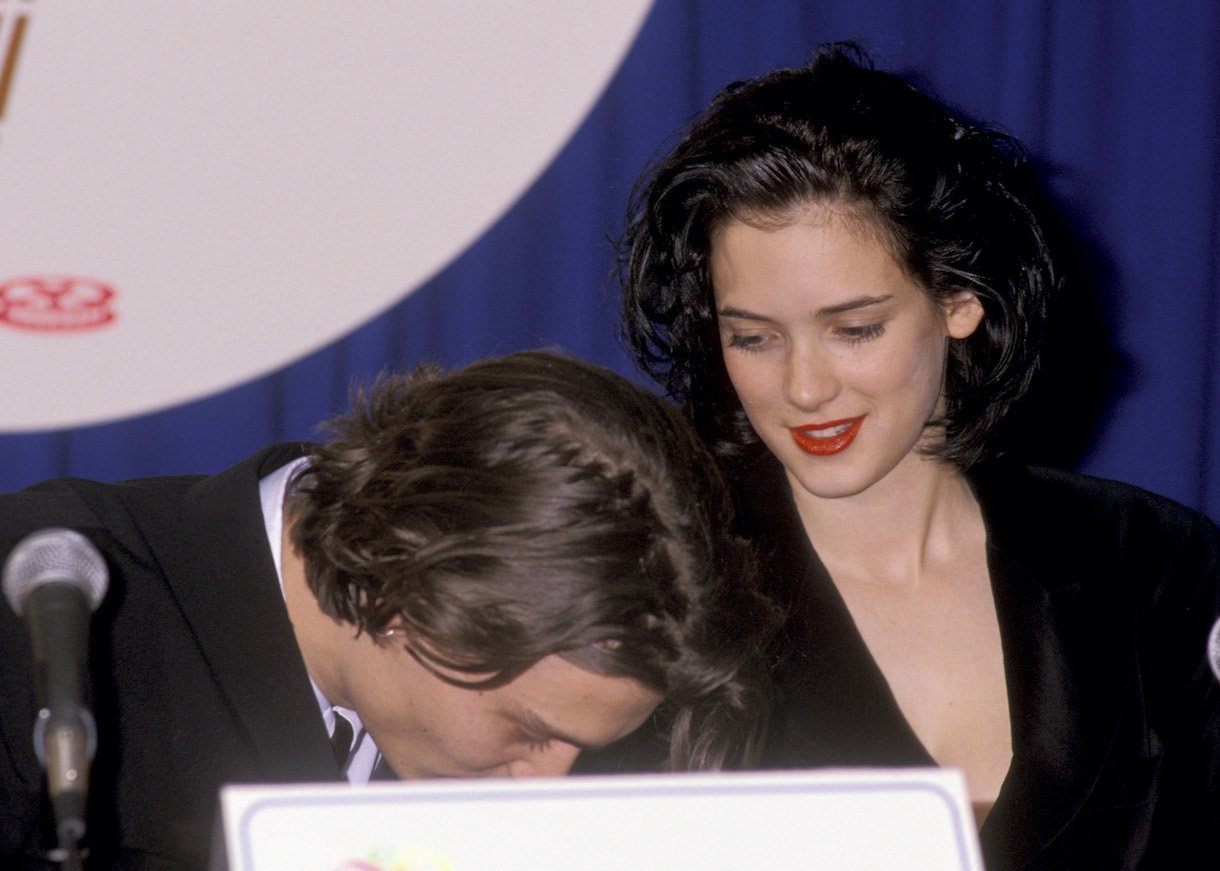 Tragically, Ryder and Depp broke things off in 1993. According to the actors, they simply grew apart. When they split, Depp altered his tattoo to say "Wino Forever."
And in a 1993 interview with Australia Tonight, Depp was asked if he regretted getting the tattoo following their split. He quickly said that he didn't, responding, "No, no, of course not. I think for me, these tattoos are a journal. As opposed to writing it on a piece of paper, I just took the initiative and put it on my skin. So I wear my journal. But even though we're not together anymore, it doesn't take away from the honesty of when I got the tattoo."