Winona Ryder Once Blamed Johnny Depp for Ruining Her Good Girl Image
Winona Ryder and Johnny Depp were one of the most beloved celebrity couples of the '90s. The public loved the idea of the bad boy actor pairing up with America's sweetheart. But according to Ryder, once she got engaged to the Pirates of the Caribbean actor, it ruined her ingénue image that she took so much pride in.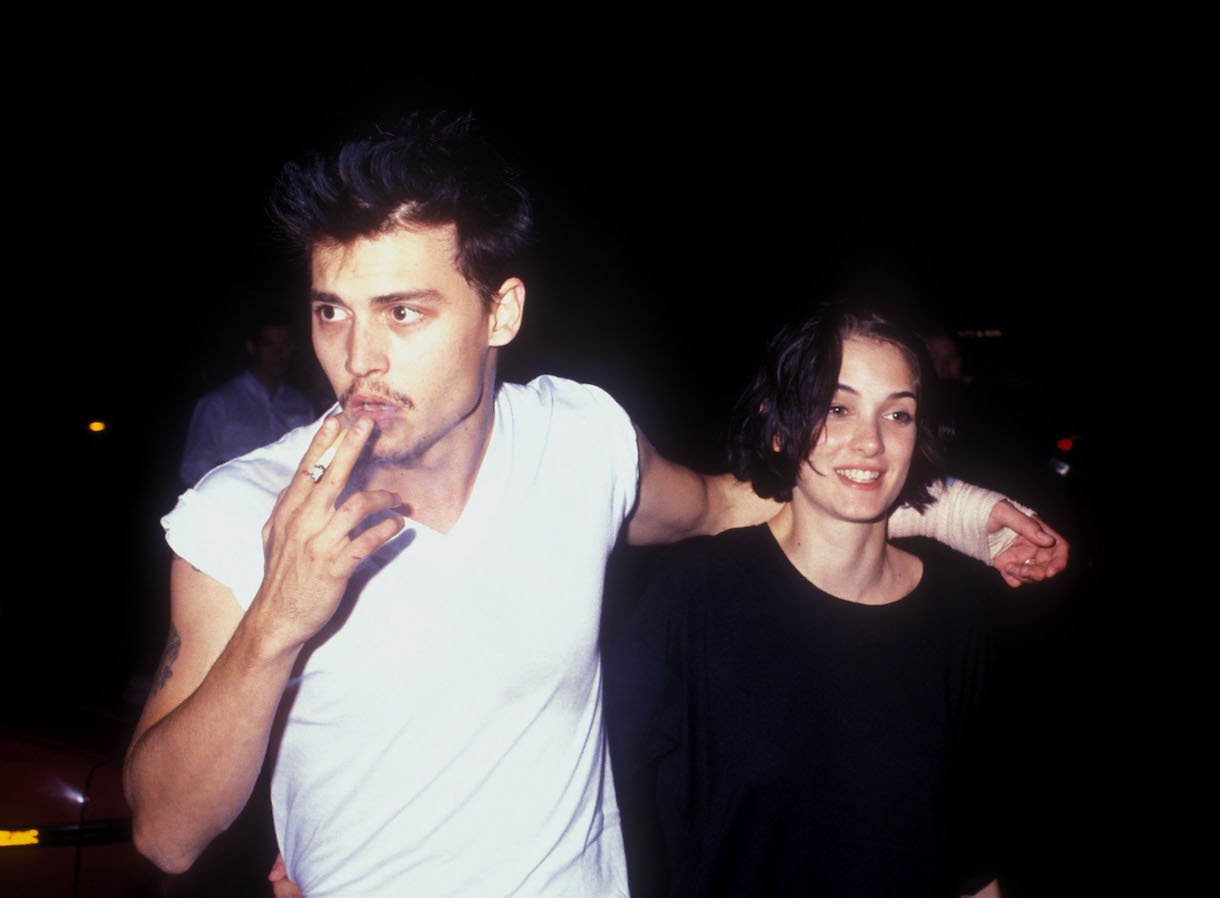 When were Johnny Depp and Winona Ryder engaged?
Depp and Ryder were engaged from 1989-1993. Their whirlwind romance was so intense that Depp proposed to Ryder after only five months of knowing her. The actor was so smitten with the doe-eyed starlet that they moved in with each other right away. And according to Depp, it was "love at first sight" for both of them.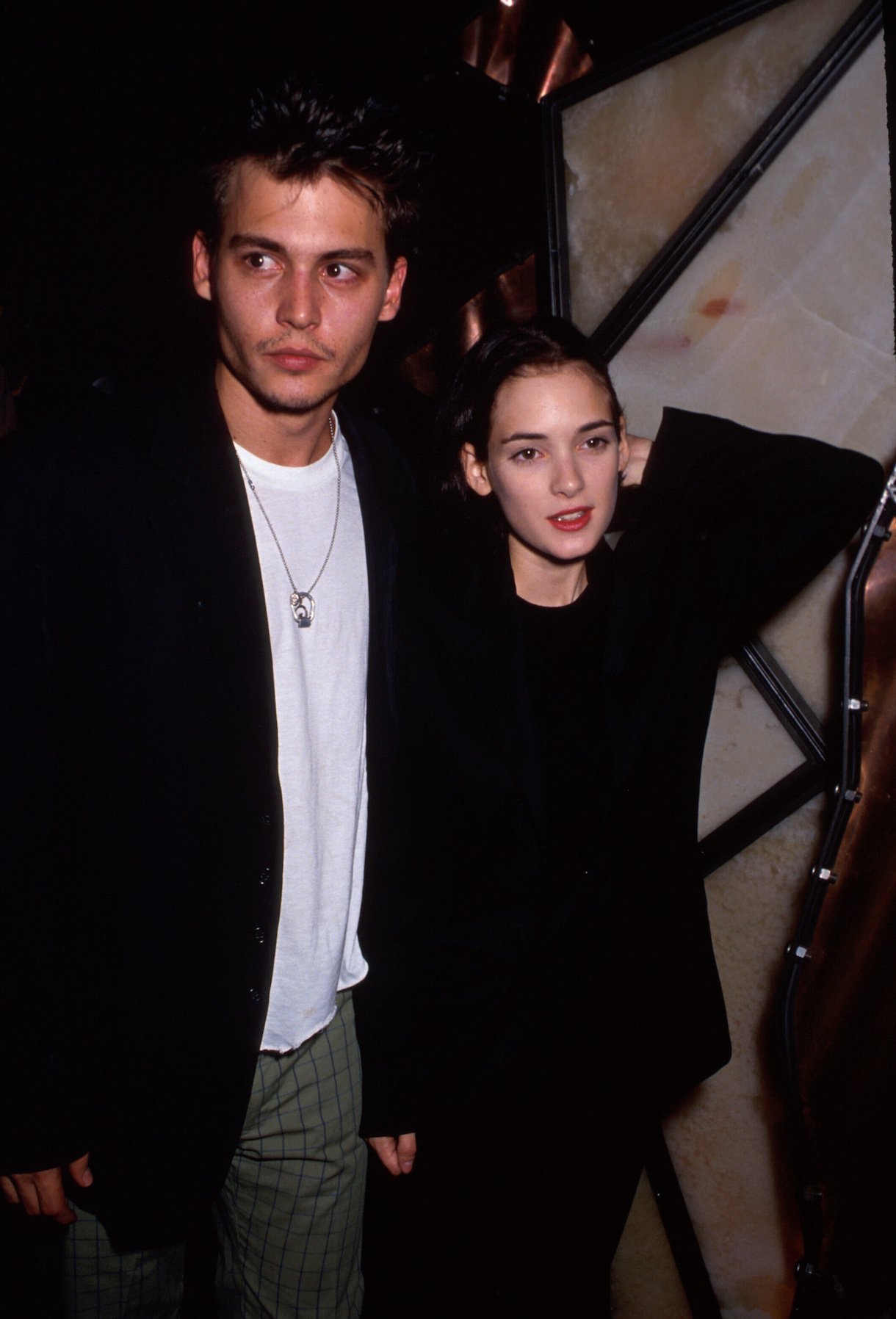 "It was a classic glance," Depp told Rolling Stone of his first time seeing Ryder, "like the zoom lenses in West Side Story, and everything else gets foggy."
He seemed to really adore her because Depp got a tattoo saying "Winona Forever" on his bicep. He told the magazine, "I'm being really honest with you when I say that there's been nothing ever throughout my twenty-seven years that's comparable to the feeling I have with Winona…Believe me, this 'Winona forever' tattoo is not something I took lightly…. Her eyes kill me."
Winona Ryder blamed Johnny Depp for ruining her good girl image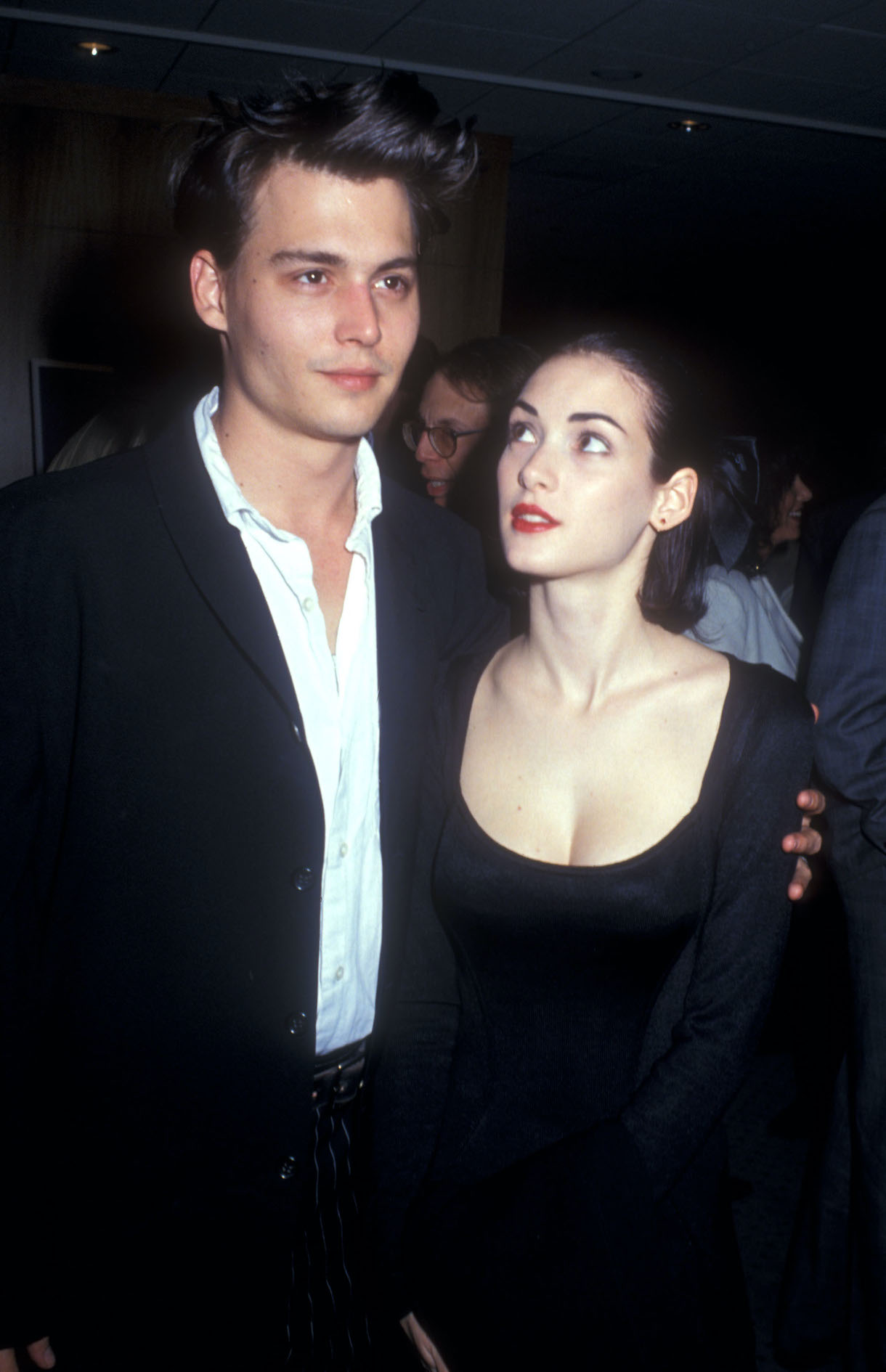 According to Ryder, she used to be an ingénue in Hollywood. The public saw her as a fresh-faced starlet who could do no wrong. Yet all that changed after she agreed to marry Johnny Depp.
She told The Los Angeles Times, "When I was young, I was the sweetheart of the press. They loved me but were kind of waiting for me to mess up. I had no skeletons in my closet, no major past to talk about. I wasn't with anyone and didn't fall into that Drew Barrymore drug syndrome. Then I became engaged to Johnny, and it's been bad ever since."
"Our relationship, fortunately, is a pretty solid one," she continued. "If it was shaky, we'd be screwed."
Winona Ryder said her love for Johnny Depp was deeper than a typical Hollywood romance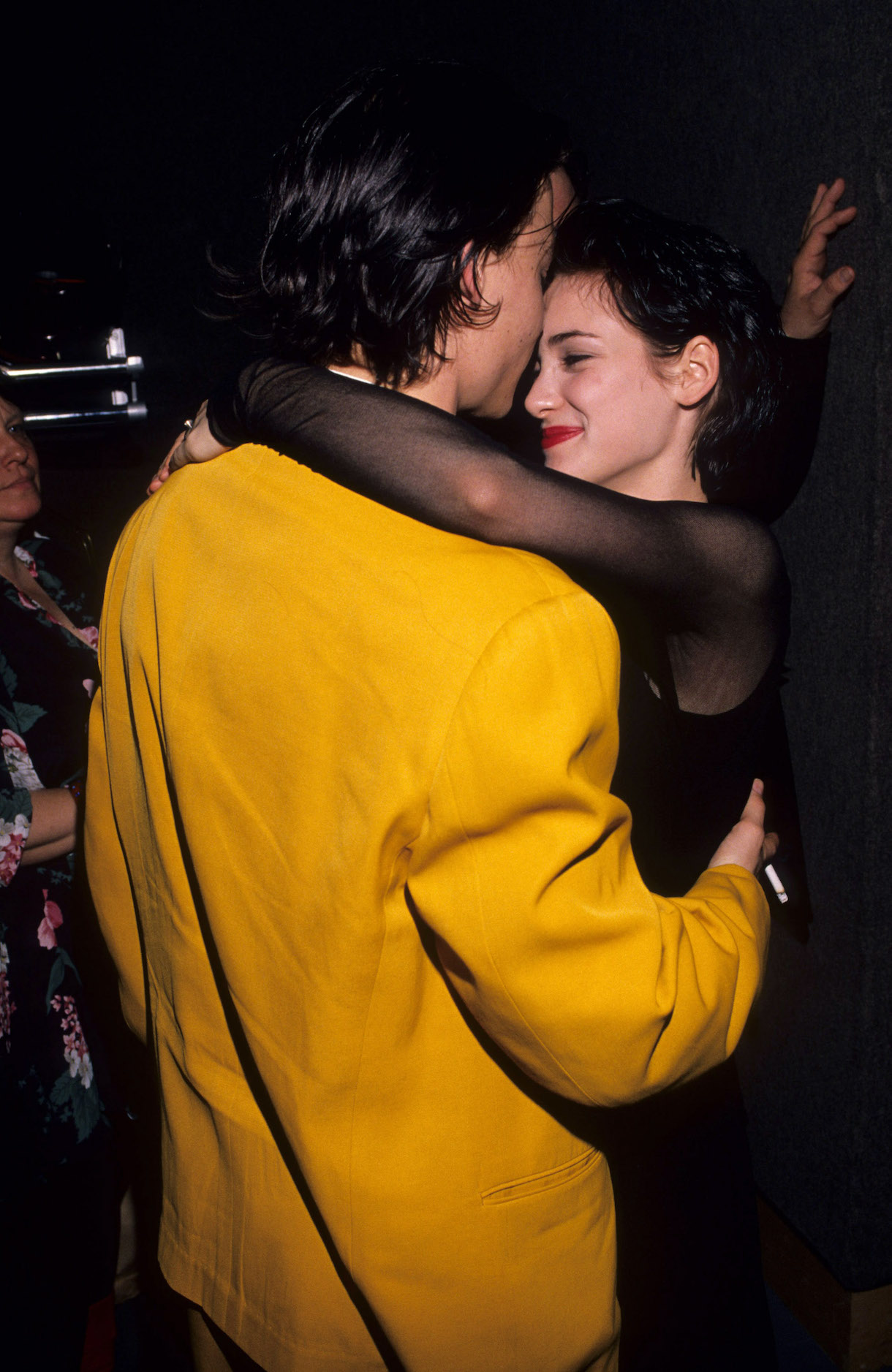 According to Ryder, her relationship with Depp was a lot stronger than most people assumed. While some saw their engagement as a reckless decision made by young celebrities, Ryder insists that it was a lot deeper than that.
"I get very protective because people try to categorize it," she said of their engagement. "They see us as young actors doing that Hollywood-type thing. I hate labels. Johnny's my friend. We are in love. We're 'engaged' . . . but it's deeper than that. He's part of me and important to me right now."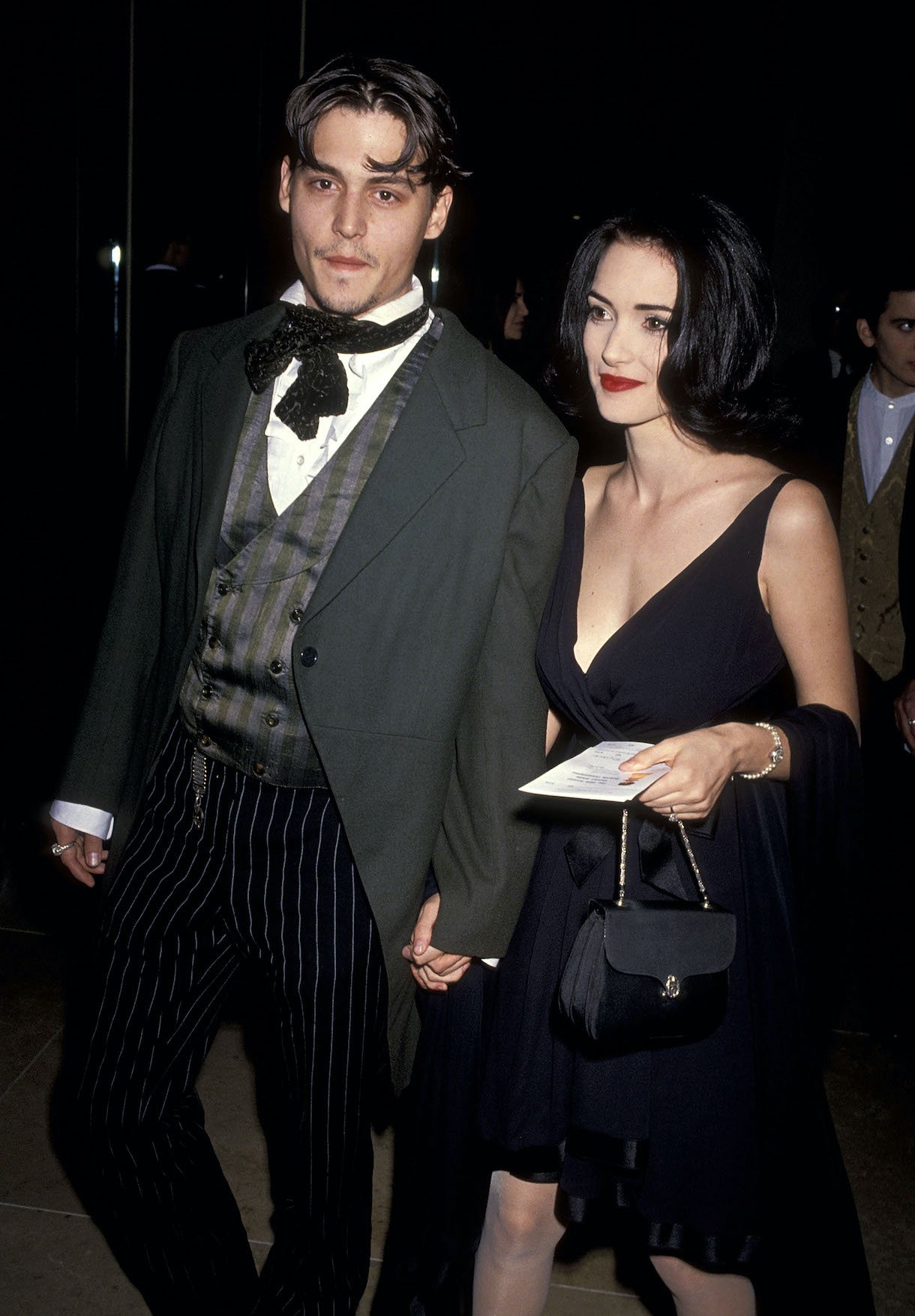 And although it's been decades since their whirlwind romance, Ryder went on to defend Depp in 2020 during a witness statement, when Amber Heard accused him of domestic abuse.
"I truly and honestly only know him as a really good man," Ryder said (via Deadline.) "An incredibly loving, extremely caring guy who was so very protective of me and the people that he loves, and I felt so very, very safe with him. I do not want to call anyone a liar, but from my experience with Johnny, it is impossible to believe that such horrific allegations are true. I find it extremely upsetting, knowing him as I do."