Winona Ryder Once Said Keanu Reeves Has This 'Rare and Beautiful' Quality
Winona Ryder and Keanu Reeves have shared many memorable on-screen moments together. Their off-screen friendship has been going strong for many years and they share a closeness and familiarity that serves them well when they're on the job.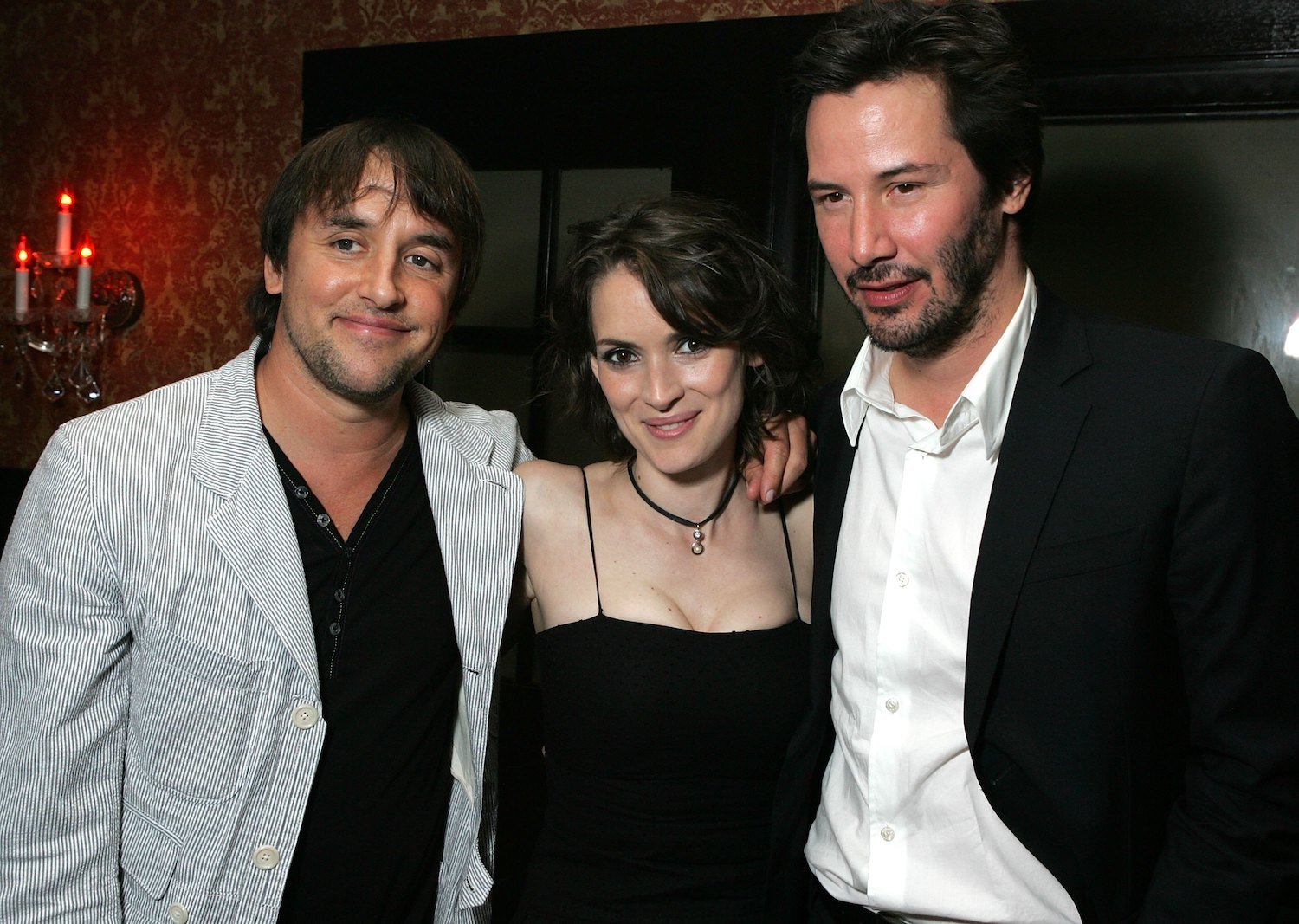 Keanu Reeves explained why they work well together
Winona Ryder and Keanu Reeves have worked on a number of movies together and their relationship in real life allows them to do some of their best work.
During a 2018 interview with the Today show, while promoting their movie Destination Wedding, the two talked about what it's like to have that close relationship.
Reeves said there's a mutual admiration and respect between them. "We enjoy each other's company, we're a fan of each other's work. We work really well together, we have a trust, we have a rapport," he explained.
"We have a kind of — that wonderful thing, working on the work and the moment that's after 'action' where you're just like 'what's going to happen here' and that's really pleasurable," he added.
Winona Ryder said Keanu Reeves has this 'rare and beautiful' quality
For Ryder, she said she feels secure and protected by her co-star and that provides the perfect environment for the movie-making process.
"Because this was very different, this material was different and it was sort of ambitious in a way that I remember being surprised that I was so surprised when I read it," she explained. "They don't really make movies like this anymore and so I was … it was sort of nostalgic in a way."
"I just felt like there was really, there was something very special," she continued.
"I've always felt like, with Keanu, I've always felt … and I feel very protective of you," Ryder said. She explained how she feels that same protection from him "that I could try anything and that he has my back."
"And that's rare and it's also, it's a beautiful thing," she added.
Winona Ryder said Keanu Reeves is one of her favorite co-stars
Ryder and Reeves have been repeat co-stars so much that they have a "shorthand" while working together.
During a 2018 interview with iHollywoodTV, Ryder shared why she enjoys working with Reeves so much.
"I've been so lucky in my life that I've worked with so many great actors but there is something very, very special with Keanu," Ryder explained. "I have so much love and respect for him and it really genuinely makes going to work and working an absolute pleasure."
"Even if it's a thousand degrees and we're rolling down a hill — like it's … I can't imagine doing it with anybody else but him,' she added.
Reeves shared one of the reasons they have such an ease together. "I mean, we like each other personally … and professionally, we have such a shorthand because we have gone up against it and gone through the process many times," he explained.
"We are both kind of cut from the same acting tradition/cloth/ilk so we view rehearsal the same and review what a character is, we look at how we develop a scene together," Reeves added.