Winona Ryder Said Keanu Reeves Saved Her From the 'Trauma' She Experienced on the 'Dracula' Set
Winona Ryder had a tough time working on the 1992 gothic-horror film, Bram Stoker's Dracula. The only thing that seemed to get her through the hardships she experienced was Keanu Reeves. The actor got her through the difficulties she had to endure while shooting, and he became her rock throughout the filming process.
Now, decades later, Ryder still regards Reeves as one of her closest friends. She even said that she hopes to make "many more movies" with him in the future.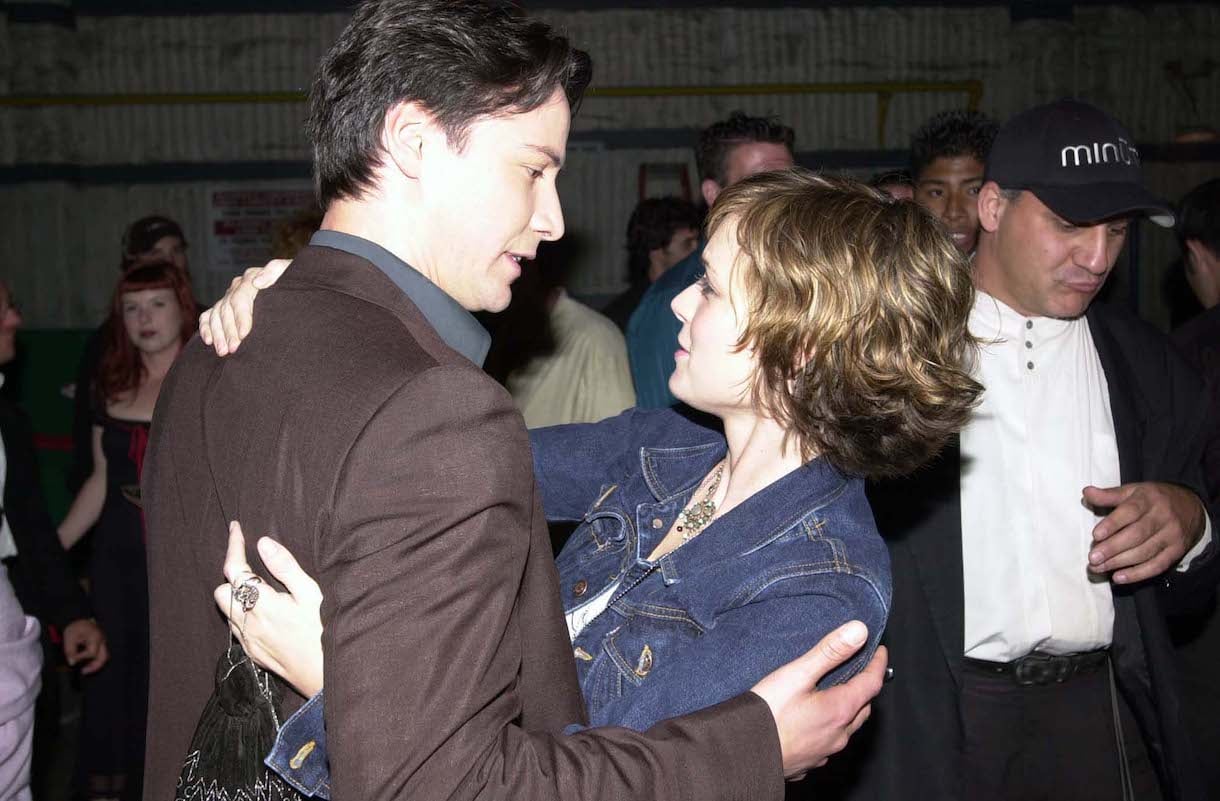 Winona Ryder and Keanu Reeves are still close friends and have major crushes on each other
Not only have Ryder and Reeves been great friends since the 1980s, but they also have pretty strong feelings for each other. In a recent interview with Entertainment Tonight, Ryder confessed to having a "big, healthy crush" on Reeves ever since she met him.
"I had a pretty big, healthy crush on the guy," Ryder admitted about her co-star.
"I had a big, healthy crush on you, too," Reeves gushed in response.
"It's still raging," Ryder professed. "Trust me."
Although they had already crossed paths in the late 80s, their friendship really took off while starring together in Francis Ford Coppola's Dracula. According to Ryder, she had a tough time on the set of that film because of her role's emotional toll. But thankfully, she had Reeves, who was able to console her.
In fact, she was so thankful for having the John Wick star on set, that she began to write about how grateful she was for him in her diary.
"I have these journals, and I just pulled one out recently, and it was from around the time of Dracula," she revealed in an interview with Vanity Fair. "The text: 'angst, angst, angst, angst, thank God for Keanu. Thank God I'm going to see Keanu.'"
Keanu Reeves saved Winona Ryder from her traumatic experience on the 'Dracula' set

According to Ryder, Coppola's film was rather challenging to make. Because it was a horror movie, there were a lot of terrifying scenes she had to act in that ended up making her experience extremely tense.
According to Ryder's unauthorized biography, the actor felt "tired, tense, and not very happy" while making the film. Yet despite the hurdles she faced, she was grateful to have Reeves by her side throughout the filming process.
"I was always just so happy when you were around because there was so much, sort of, trauma," Ryder told Reeves while speaking to Vanity Fair.
Winona Ryder wants to make 'many more movies' with Keanu Reeves
According to Ryder, she wants to do as many films with Reeves as possible. The two have been in a handful of movies together throughout the years, including A Scanner Darkly, The Private Lives of Pippa Lee, and Destination Wedding. But still, Ryder wants to make even more films with him.
"My hope is to do many more movies with him," said Ryder.