Winona Ryder Says Johnny Depp Will 'Always Be in Her Heart'
Winona Ryder says Johnny Depp was her first 'everything.' First kiss, first boyfriend, and first heartbreak.
"Winona Forever." These are the words that Johnny Depp had tattooed to his bicep in honor of his ex-fiance, Winona Ryder. After his split with The Stanger Things actress, Depp was never the same. And according to Ryder, she will always have Depp in her heart, "forever."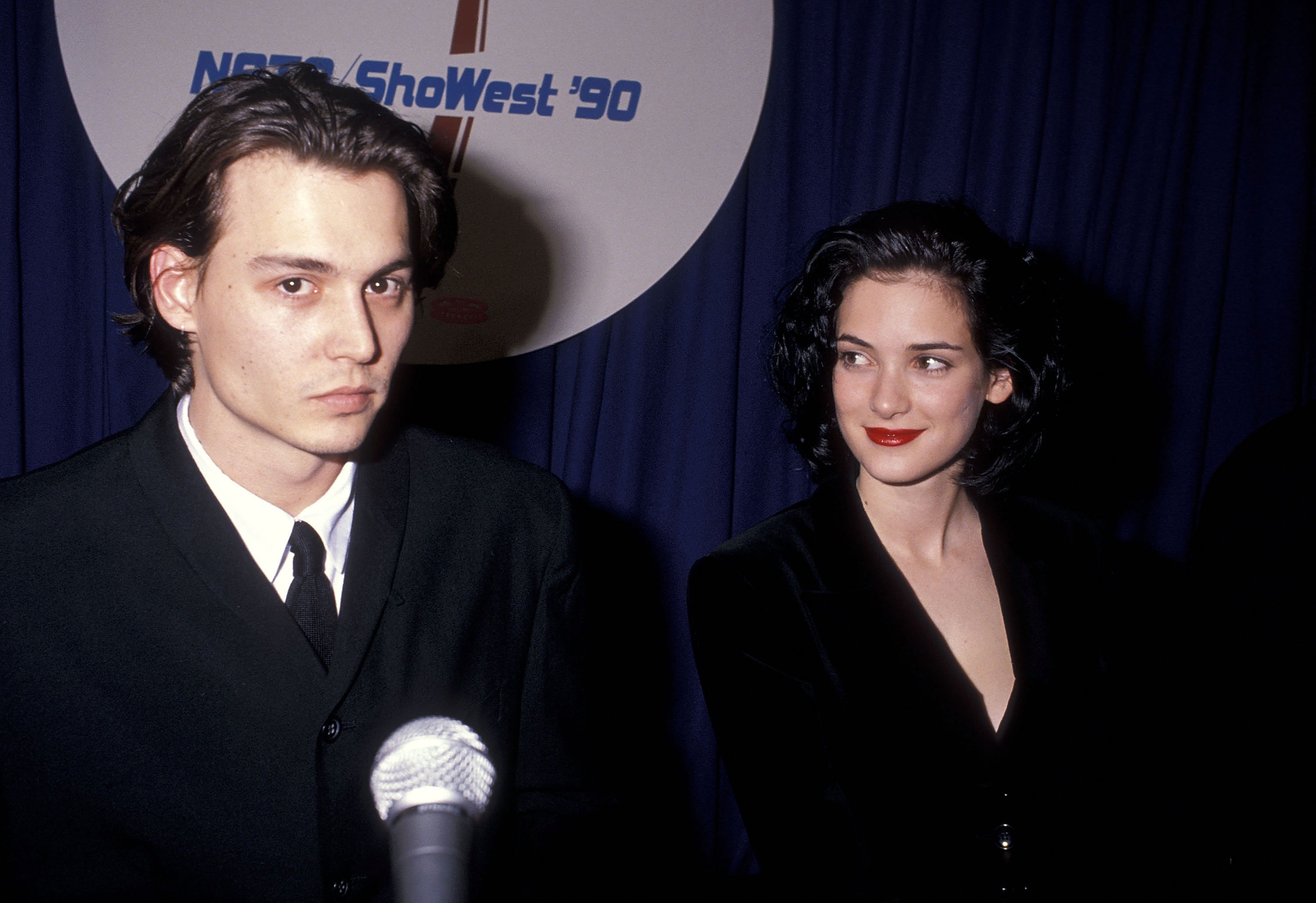 Winona Ryder and Johnny Depp dated from 1989 to 1993
Depp tells Rolling Stone that meeting Ryder was "love at first sight." He knew right away that he wanted to spend the rest of his life with the actress, saying "everything got foggy" when they first locked eyes. And after only five short months of dating, Depp got on one knee in front of Ryder. Despite her young age (she was a teenager at the time,) she was utterly thrilled to accept the engagement offer.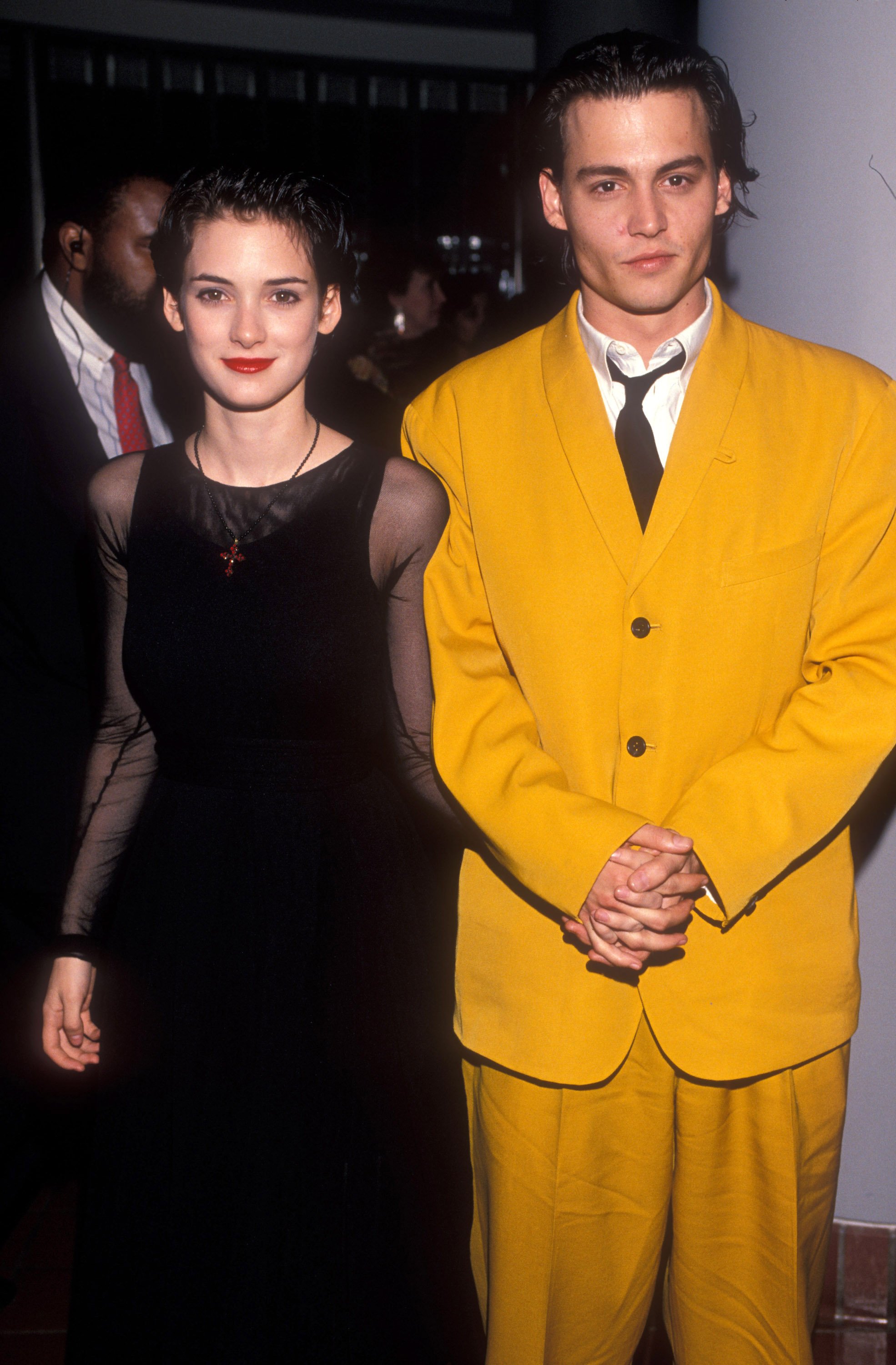 Together, the couple would read beat poetry, listen to old records, and discuss their mutual love of JD Salinger. Date nights for Depp and Ryder would involve traveling to bookstores to collect first edition novels from their favorite writers. And after a year of dating, the pair went on to star in Tim Burton's 1990 film, Edward Scissorhands. Depp and Ryder play love interests in the movie, which is fitting because the pair was engaged at the time. In Rolling Stone, Burton calls the couple "The evil version of Tracy and Hepburn." Perhaps this has to do with their all-black grunge aesthetic, which perfectly captures the spirit of the early 90s.
Johnny Depp was Winona Ryder's first 'everything'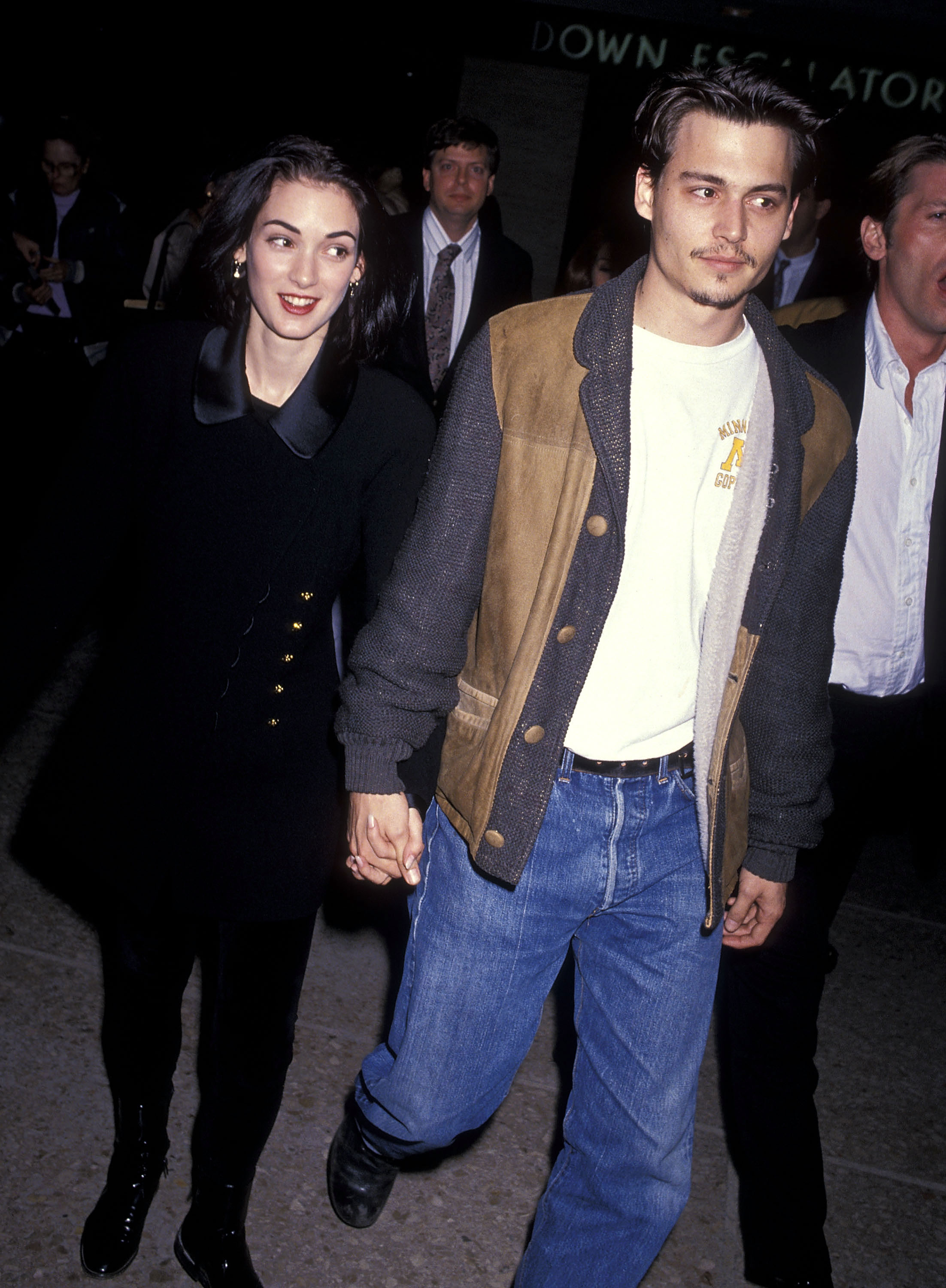 After Depp and Ryder's split, all hell broke loose. For Ryder, she admits to Cinema.com that she was "embarrassingly dramatic" after her breakup with Depp. She tells the site, "I was very depressed after breaking off my engagement with Johnny. I was embarrassingly dramatic at the time, but you have to remember I was only 19 years old." 
She later goes on to admit that Depp was her first "everything." According to InStyle, she has been quoted saying, "When I met Johnny, I was pure virgin. He changed that. He was my first everything. First real kiss. My first real boyfriend. My first fiancé. The first guy I had sex with." Ryder then goes on to say, "He'll always be in my heart. Forever."
Why Johnny Depp and Winona Ryder decided to break up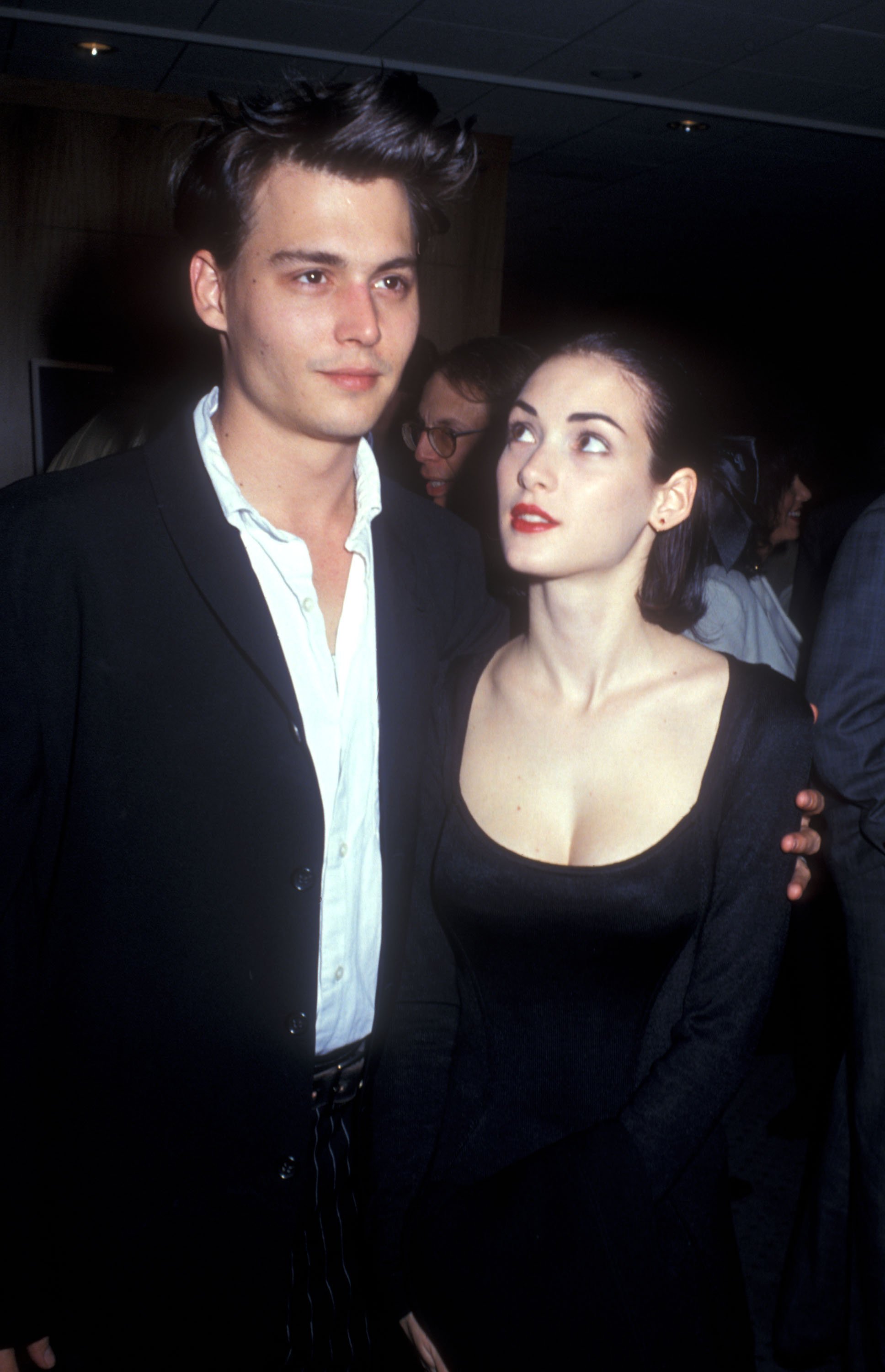 Depp and Ryder seemed like the most successful couple in Hollywood. Despite all the tabloid rumors that Depp was cheating or that they were losing their spark, the couple was able to maintain their passionate romance for three years. But over time, the couple felt too much pressure from the media, considering how publicized their relationship was. Depp tells Los Angeles Times, "It's very hard to have a personal life in this town. My relationship with Winona, it was my mistake to be as open as we were. But I thought if we were honest, it would destroy that curiosity monster. Instead, it fed it, gave people license to feel they were part of it."