Winona Ryder Wanted to Audition for This Keanu Reeves Movie But Her Parents Wouldn't Let Her
Winona Ryder has had an amazing career as a successful actor but there's one movie she wished she could have been in. Find out which Keanu Reeves movie she wanted to be part of so badly — but her parents didn't approve of the subject matter.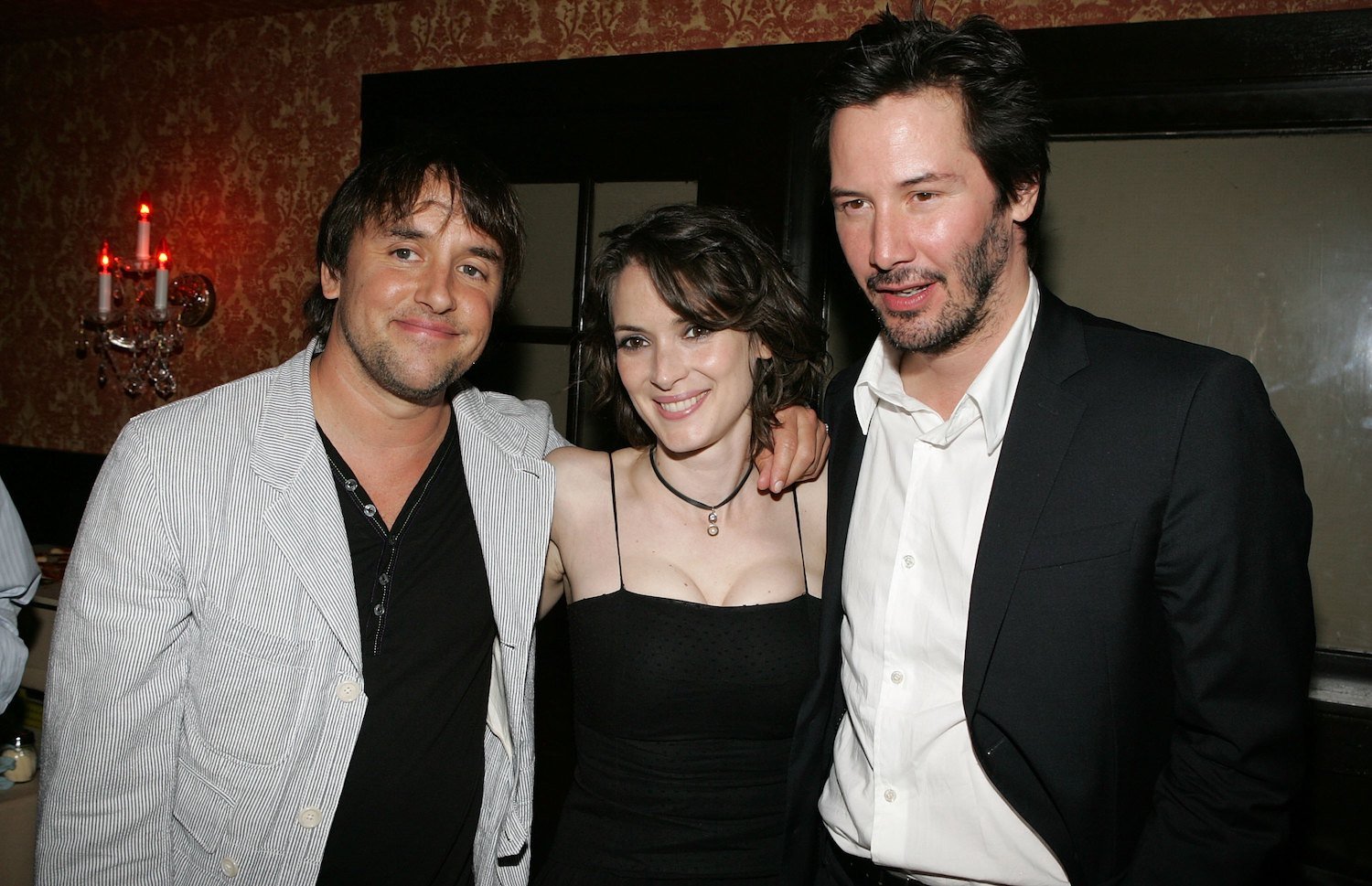 Winona Ryder and Keanu Reeves have been friends for a long time
During a 2018 Today show interview for their movie Destination Wedding, Ryder and Reeves recalled how they first met. Naturally, it was in the '80s.
Ryder shared how the two were in "controversial" movies and they were tapped to present at the Independent Spirit Awards.
"I remember exactly … It was in the '80s," she shared. "So he did … River's Edge and Heathers were kind of like these two like controversial…"
"I was a big fan … but we met at the Independent Spirit Awards," Ryder said of their first time meeting.
She recalled, "They were like, 'Who would be your dream to present with?'" and she said it was Reeves.
Winona Ryder's parents wouldn't let her audition for this Keanu Reeves movie
While sharing the details of their first meeting, Ryder revealed how she had wanted to be in the movie River's Edge, which starred Reeves. There was just one problem: the actor's parents weren't on board with Ryder auditioning for a role in the film.
"I wanted to audition for River's Edge but my parents wouldn't let me because there's a scene that was like, very … sexy, sexy," she explained.
Reeves clarified that the "content, the subject matter" of the movie was a bit risqué.
Casting director Carrie Frazier explained to Vice in 2017 how Reeves got the role in River's Edge. "He walked in the door, and I went, 'Oh my god, this is my guy!,'" she recalled.
"It was just because of the way he held his body," she added. "His shoes were untied, and what he was wearing looked like a young person growing into being a man. I was over the moon about him."
Winona Ryder and Keanu Reeves have been frequent co-stars
Even though Ryder wasn't in River's Edge, she and Reeves have worked together on multiple occasions and click both personally and professionally.
During the Today show interview, Reeves explained why the two are so well matched on-screen. "We enjoy each other's company, we're a fan of each other's work. We work really well together, we have a trust, we have a rapport," he explained.
Reeves continued, "We have a kind of — that wonderful thing, working on the work and the moment that's after 'action' where you're just like 'what's going to happen here' and that's really pleasurable."
During a 2018 interview with iHollywoodTV, Reeves further discussed having a "shorthand" when it comes to working with Ryder.
"I mean, we like each other personally … and professionally, we have such a shorthand because we have gone up against it and gone through the process many times," he explained.
He noted, "We are both kind of cut from the same acting tradition/cloth/ilk so we view rehearsal the same and review what a character is, we look at how we develop a scene together."