'Winter House': Paige DeSorbo Reveals Why She Picked Craig Conover Over Andrea Denver
"Summer House" star Paige DeSorbo revealed why she picked "Southern Charm" star Craig Conover over her "Winter House" castmate Andrea Denver. Here's what the Bravo star said about the two men and if fans should expect an engagement announcement soon.
Summer House star Paige DeSorbo just opened up about why she picked Southern Charm star Craig Conover over her Winter House castmate Andrea Denver. Here's how Desorbo made her decision and what she said about getting engaged to Conover.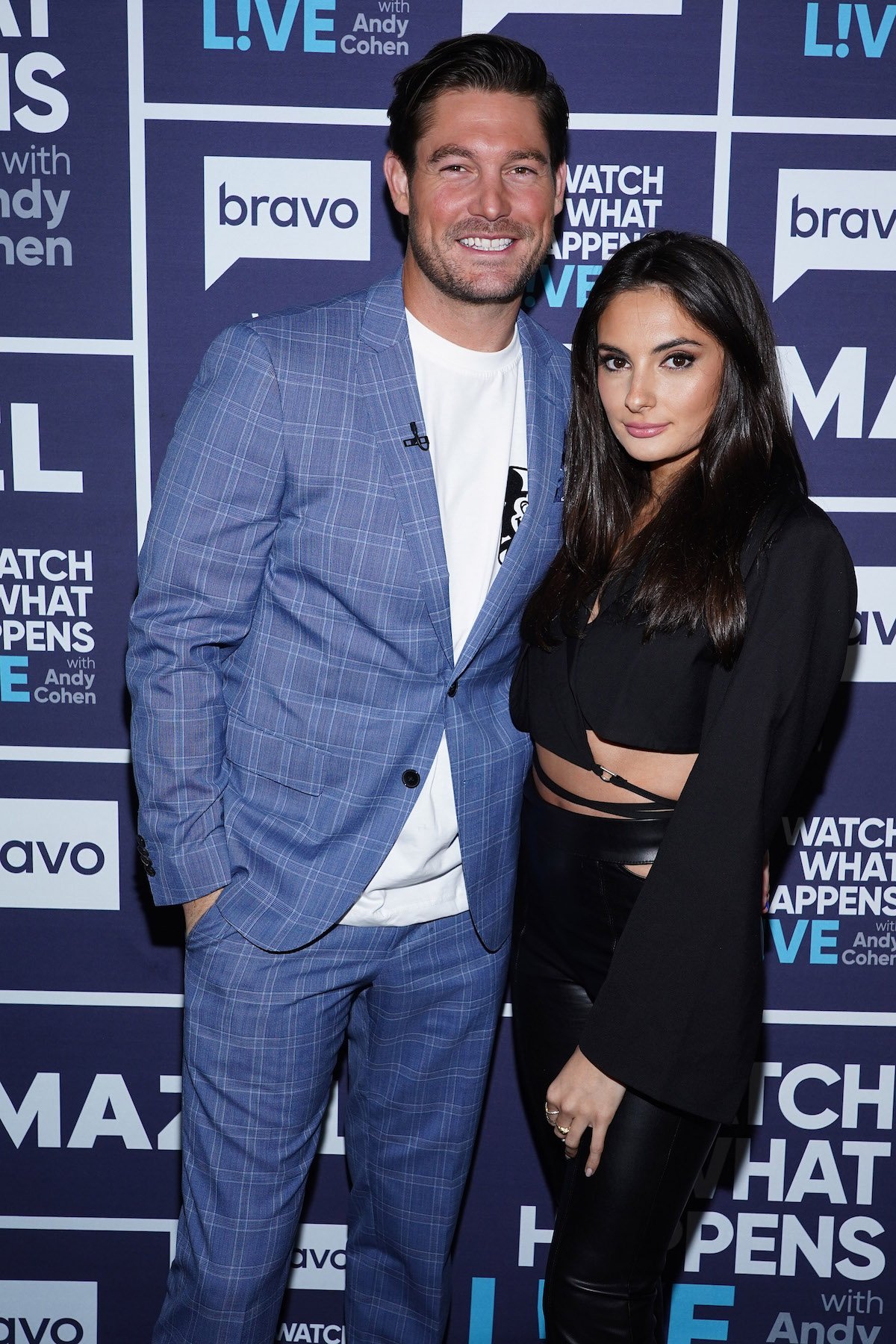 Paige DeSorbo dated two of her 'Winter House' co-stars, Craig Conover and Andrea Denver
The casts of Bravo's Summer House and Southern Charm got together for the spinoff Winter House that aired in fall 2021. 
When the show started filming, Paige DeSorbo had already been friends with her fellow Bravo star Craig Conover for years. Conover was in a relationship with someone outside of the show. Andrea Denver was a fresh face for the cast, and he quickly made a romantic connection with DeSorbo. 
Denver and DeSorbo had a steamy hot tub makeout on the show, followed by frequent flirting and a sleigh ride date. 
But by the time Winter House aired in October 2021, Conover and DeSorbo had revealed that they were officially dating. 
Paige DeSorbo shared why she picked Craig Conover over Andrea Denver
After several months of dating, Paige DeSorbo has opened up about what made her choose Craig Conover over her other Winter House castmate, Andrea Denver.
"Craig and I started hanging out, and I just felt so much more of a pull to him than I did to anyone else I was talking to at the time," DeSorbo shared with Page Six on Jan. 17.
She said nothing bad happened between her and Denver, and she still thinks highly of him. 
"I think Andrea is amazing," DeSorbo said. "I have nothing but the sweetest things to say about him. He's definitely stuck with me as a friend for a while."
She also revealed that she'd had a crush on Conover for years before they started dating. 
Fans shouldn't expect the 'Winter House' couple to announce an engagement soon
Although DeSorbo and Conover have known each other for years, the Summer House star revealed that fans shouldn't expect an engagement announcement any time soon. 
"I think it would be crazy to make any like huge decision in the first six months of dating," DeSorbo said. "It's, like, so not who we are."
She shared that while she and Conover have similar values, she thinks it's too early in their relationship to be thinking about a proposal. 
"I know that we do have similar values and look at things very similarly," DeSorbo said. "So I'm not worried about, you know, big things that we would disagree on it. But I think anyone to, like, move or get engaged before, like, a year of dating would just be crazy, and so not my vibe."
Conover will make an appearance on the current season of Summer House, which premiered on Jan. 17.