'The Witcher' Season 2 Clip Introduces Kristofer Hivju's Character Nivellen
The Witcher Season 2 continues the story of Geralt of Rivia (Henry Cavill) and Princess Cirilla (Freya Allen), but it promises to throw some new faces into the mix. One new character featured in The Witcher season 2 is Nivellen, a cursed man Geralt meets in Andrzej Sapkowski's short story, "A Grain of Truth." Kristofer Hivju plays Nivellen in the upcoming season, and Netflix shared a first look at him in the role during its virtual TUDUM event.
Kristofer Hivju appeared in another popular fantasy series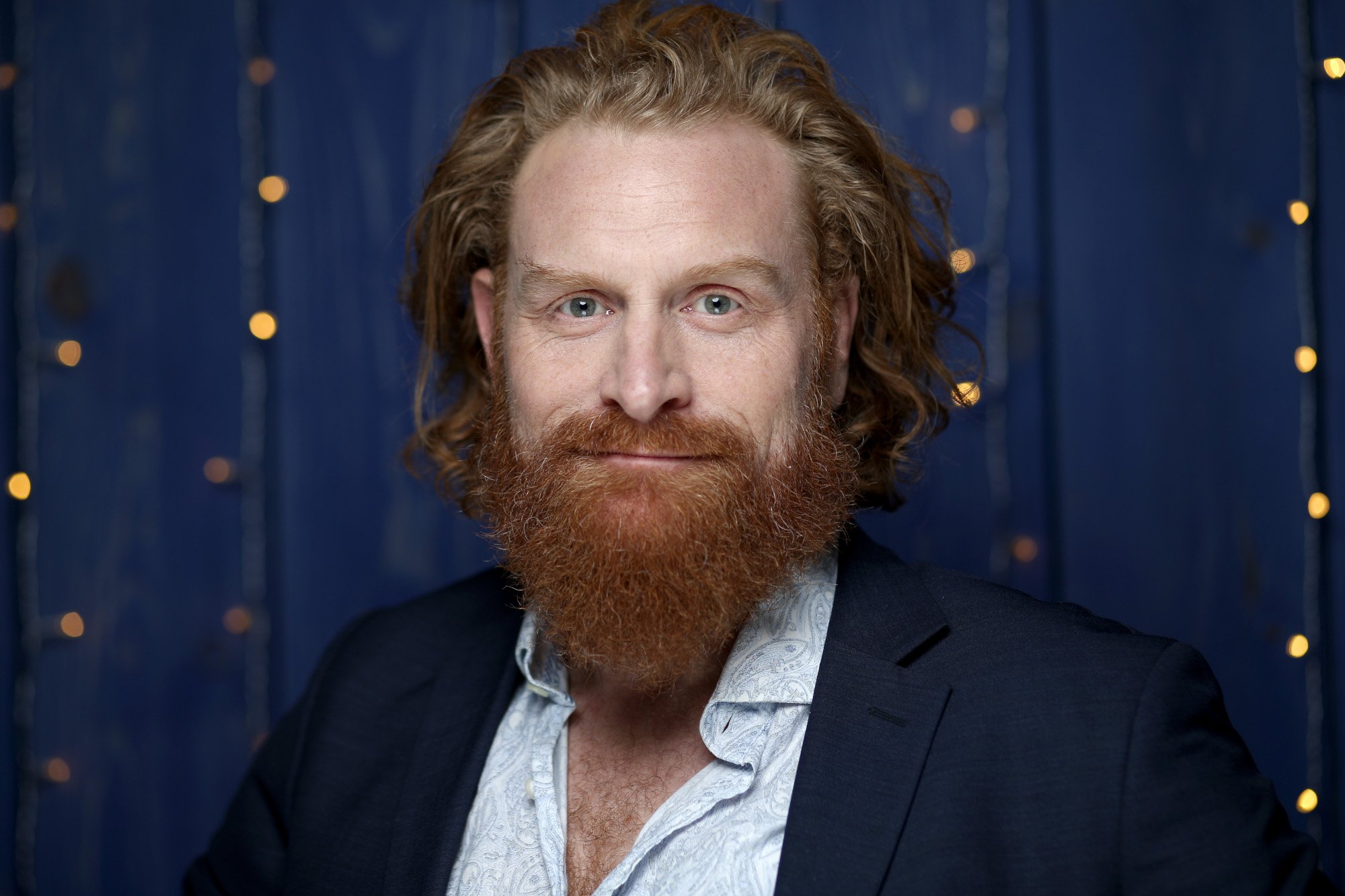 Kristofer Hivju is bringing Nivellen to life in The Witcher Season 2, and it's not the first big fantasy series the actor has appeared in. Game of Thrones fans will recognize him from his time on the HBO series, where he played Jon Snow's (Kit Harington) Wildling friend Tormund Giantsbane.
Needless to say, this isn't Hivju's first rodeo when it comes to bringing a fantasy character to life. Of course, Nivellen is a bit more fantastical than Tormund — if only because of the curse that makes him a "monster in a man's skin." He's got a similarly boisterous personality though, which threatens to clash with Geralt's stoic nature.
In fact, the first glimpse of Nivellen suggests he'll challenge Geralt — perhaps in a very necessary way.
'The Witcher' Season 2 clip introduces Kristofer Hivju's character
During its TUDUM event on Sept. 25, Netflix gave The Witcher fans a glimpse of Hivju's Nivellen — and he makes some good points about the creation of Witchers. During his discussion with Geralt, he questions whether or not Cavill's character has warned Ciri about the process of becoming a Witcher.
"Have you told the girl the truth," he wonders, "that Witchers obtain children so they can feed them with magic herbs? The few who survive become Witchers themselves. All human feelings and reactions are trained out of them. They are turned into monsters to kill other monsters."
Geralt insists this won't happen to Ciri. However, Nivellen continues to push him, suggesting he's "lost his touch." Although Ciri isn't featured in the scene, it alludes to Geralt's relationship with her in The Witcher Season 2. It also raises questions about where she'll end up — and what sort of role Geralt will play in her fate.
Nivellen will appear in 'The Witcher' Season 2 premiere
Judging by a previous statement from showrunner Lauren S. Hissrich, the clip unveiled at TUDUM is from The Witcher's Season 2 premiere. In a video posted on Netflix Geeked's Twitter account, Hissrich revealed the first episode of the new season would be based on "A Grain of Truth." Since that story is centered on Nivellen, it's safe to assume this clip comes from the premiere.
"I'm so excited that, in season 2, we get to bring one of my favorite short stories to life," Hissrich said. "It's been the worst-kept secret that we've had, but we are adapting 'A Grain of Truth' for the opening of our season 2 of The Witcher."
That leaves plenty of questions about the episodes that follow. Fans know Geralt and Ciri will arrive at the Witcher fortress Kaer Morhen at some point. They also know they'll run into Geralt's mentor Vesemir (Kim Bodnia). As for the rest, viewers will need to wait until the new episodes arrive to see exactly how the characters' journeys unfold.
The Witcher Season 2 arrives on Netflix on Dec. 17, 2021.