'The Wizard of Oz': Inside Dorothy's Gingham Dress That Went Missing
Known for its white puffy-sleeved shirt and bright blue full skirt, it's hard to imagine Judy Garland galivanting down the yellow brick road in anything, but her gingham dress. Four of the five known dresses are in private collections but one dress was found in the drama department of a Washington D.C. university.
If Dorothy Gale's ruby slippers from The Wizard of Oz are cinema's most iconic piece of costuming, her gingham dress is a close second. Known for its white puffy-sleeved shirt and bright blue full skirt, it's hard to imagine Judy Garland galivanting down the yellow brick road in anything else. 
In order to keep continuity and the integrity of the look, costume designers on the film had to make more than one dress. No exact number has been confirmed but five official costumes seem to be in circulation. However, one of the five Wizard of Oz dresses was missing until the summer of 2021.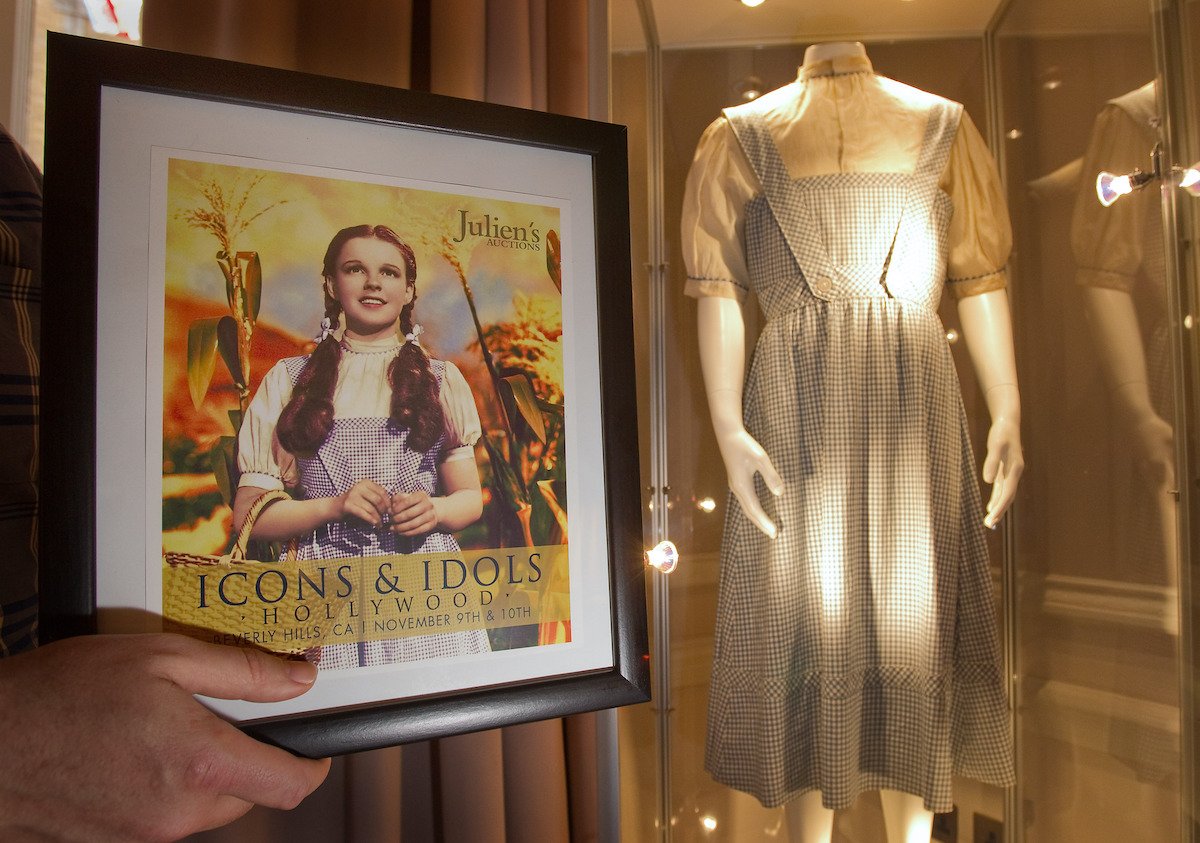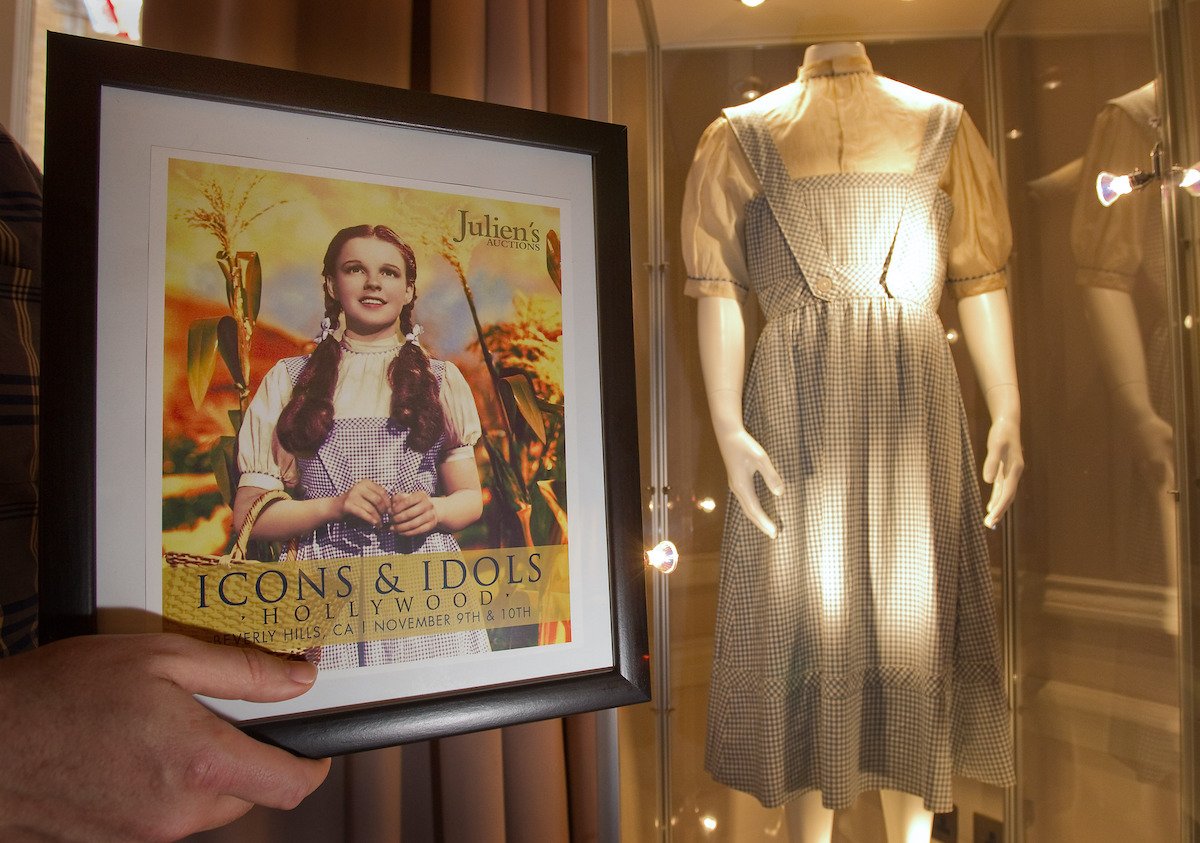 Judy Garland's missing 'Wizard of Oz' dress dates back to the '70s at Catholic University
In 1972, Father Gilbert Hartke was head of Catholic University's drama program. Rumors permeated the Washington D.C. campus for years that the professor had received one of Dorothy's dresses as a gift. However soon after acquiring one of Judy Garland's costumes, it vanished. 
Catholic University faculty and students searched the campus for decades. No dress was found. 
Cut to summer 2021 when drama lecturer and operations coordinator Matt Ripa started cleaning out his space for renovations. He started questioning things when he found a mysterious trash bag on top of the department mailboxes. 
Dorothy Gale's missing 'Wizard of Oz' dress was eventually found in a trash bag
The dress was eventually found inside of a shoebox in that garbage bag. "On the trash bag was a note for our former chair stating that he had found 'this' in his office and that he must have moved it when he moved out of the chair's office," Ripa said in his blog. "I was curious what was inside and opened the trash bag and inside was a shoebox and inside the shoebox was the dress!! I couldn't believe it."
After realizing the dress could be the legendary lost costume, Ripa quickly got a colleague. "My co-worker and I quickly grabbed some gloves and looked at the dress and took some pictures before putting it back in the box and heading over to the archives. I called one of our faculty members and former chair, who always told me the dress existed and that it was in the building to let her know that I had found it."
Judy Garland's dresses have special characteristics that make them authentic
After the missing Wizard of Oz dress was found and taken to the university's archive, the next task was to authenticate it. Catholic University broke down how their dress compared to the others in a statement. 
"All of the dresses have certain verifiable characteristics, including, for example, a 'secret pocket' on the right side of the pinafore skirt for Dorothy's handkerchief, 'Judy Garland' written by hand in a script specific to a single person who labeled all of the extant dresses in the same hand. Apparently, the thin material of the blouse was prone to tearing when Garland took it off after filming, and a seamstress often repaired it before she donned it for the next shoot."
Dorothy's other four dresses are own by private collectors. In 2015, one such buyer bought one of The Wizard of Oz ensembles for $1.5 million. A "test" dress that was not worn by Garland during filming but before shooting started, was sold at auction for $245,000 in 2014. 
That same year, actor Bert Lahr's Cowardly Lion costume sold for more than $3 million.