'The Wolf of Wall Street': Jonah Hill Felt Guilty About Berating a Co-Star on Set
Jonah Hill couldn't help feel guilty after belittling a co-worker in 'Wolf of Wall Street,' even though they were just playing characters.
It was a dream come true for actor Jonah Hill to star in the Martin Scorsese film Wolf of Wall Street. But although the actor was grateful to be a part of the film, he once admitted that he felt guilty for playing a character that berated another actor.
Jonah Hill found his 'Wolf of Wall Street' character hard to sympathize with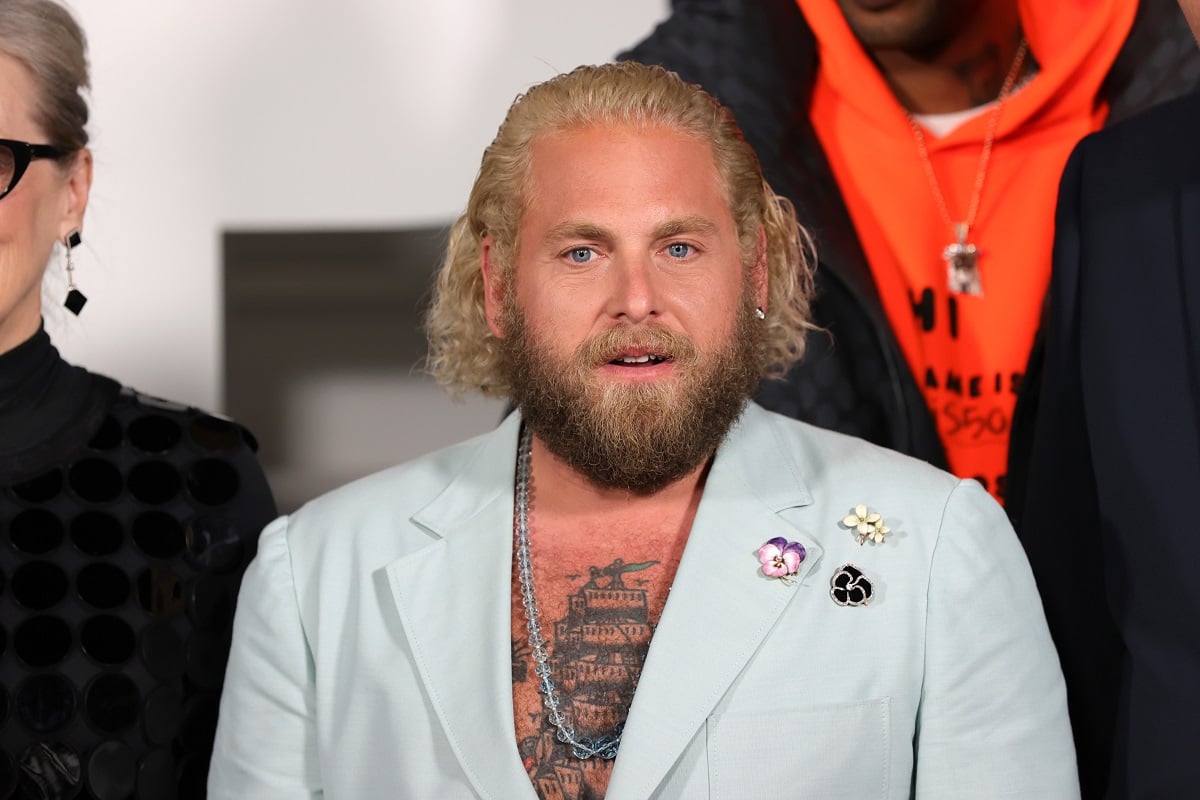 Hill enjoyed playing the outspoken and abrasive Donnie Azoff in Wall Street. But the 21 Jump Street star wasn't sure if he'd be able to hang out with a person like his character in real life.
"Well, Donnie is pretty hard to sympathize with. I found him entertaining — if I was at a party with this person, it might be fun, but really more obnoxious than anything else. I had a harder time with that — I can't speak for anybody else, but I had a harder time with figuring out if I would actually be friends with these people," Hill once said according to Refinery.
Jonah Hill felt guilty shooting 'The Wolf of Wall Street'
Hill was willing to do whatever it took to star in the Martin Scorsese film. The actor even reportedly took a massive pay cut for the opportunity. But actually shooting the movie came with its own challenges that Hill wasn't prepared for. On Wall Street, Hill described his character as an animal. But playing someone so morally corrupt left a toll on the young actor.
"I was overjoyed and focused on that work. But I would drive home and feel a wave of guilt over all the things I had to do in that day. It wasn't the drugs, but the things Donnie had to do to people," Hill once said in an interview with Grantland.
Hill even went so far as to treat one of his co-workers to lunch because of how his character belittled him.
"For me, there's a scene where I fire this kid and eat his goldfish. I throw a cigarette at him and I smack him in the face and berate him in front of 200 people and fire him. Even though it's acting, I saw this actor's eyes and he looked really upset. He looked horrible. I took him to lunch that day and I said, 'I'm sorry. You know this has nothing to do with how I am.' And we connected and had a nice lunch," he said.
Jonah Hill was warned to be quiet while filming 'Wolf of Wall Street'
Hill admitted that being away from work not only made him feel guilty, but sad as well. The film's heavy subject matter and his character's own personality began taking their toll on the actor. But the Superbad star claimed he usually used friends and family to combat these dark feelings.
However, there was another activity he indulged in to cheer himself up.
"But honestly, I watch a lot of South Park when I'm filming dark movies. I filmed this and True Story, another heavy movie, back-to-back. And I would come home and the only thing that would make me happy is South Park. It's just so funny and bright," he said.