'The Wolf of Wall Street': Jonah Hill Wanted Leonardo DiCaprio to Stop Jon Bernthal From Punching Him in the Face
The Wolf of Wall Street is full of many iconic scenes. One of those scenes involved actor Jon Bernthal punching Jonah Hill in the face during an argument. But Hill tried to make sure the scene didn't happen by looking to his co-star, Leonardo DiCaprio, to save him.
Jonah Hill was willing to do anything to work with Martin Scorsese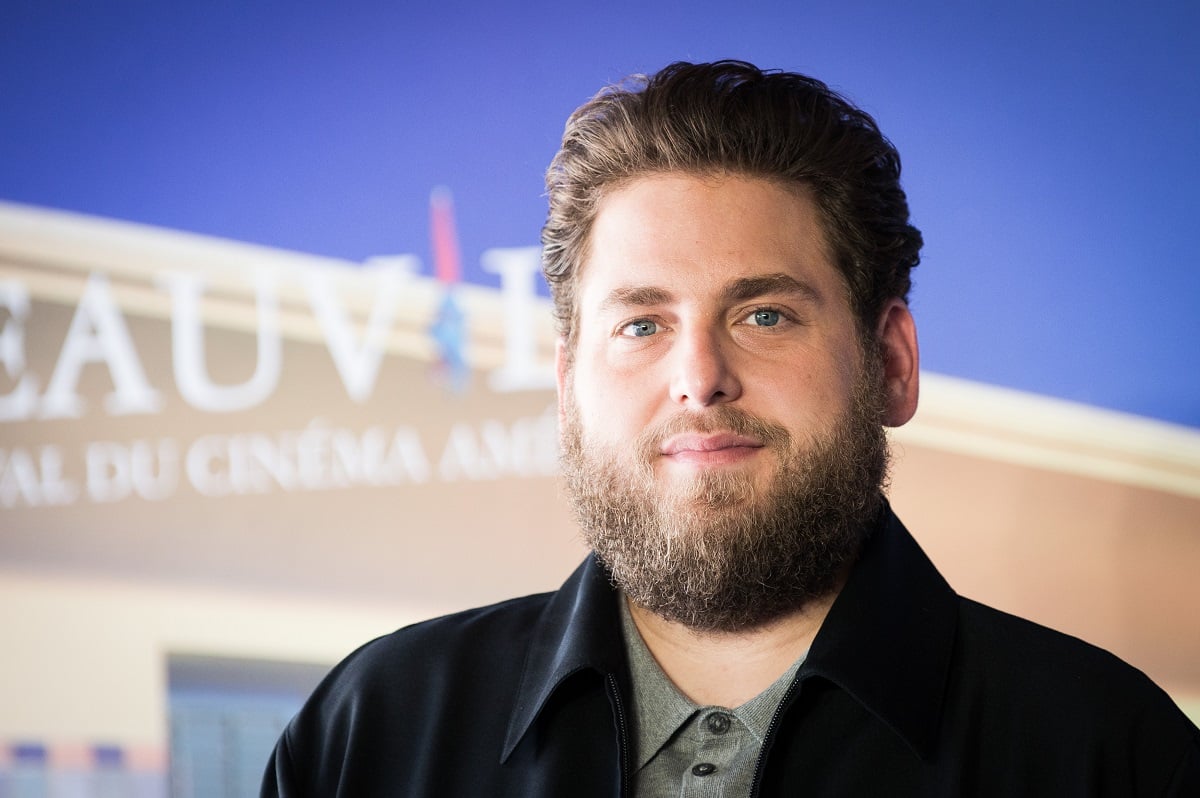 Working with acclaimed filmmaker Martin Scorsese is a point of pride for many actors. This was especially the case with Jonah Hill, who wasn't going to let money stop him from collaborating with his idol. As some know, Hill took a massive pay cut to feature in the Oscar-nominated movie. He once confirmed the amount in an interview on The Howard Stern Show.
"They gave me the lowest amount of money possible. That was their offer," Hill said according to The Hollywood Reporter. "I said I will sign the papers tonight, fax me the papers tonight. I want to sign them tonight before they change their mind."
Hill later asserted he was paid $60,000 because that was the SAG minimum an actor could be paid before taxes. Still, however, Hill had no regrets regarding taking the cut.
"I would sell my house and give [Scorsese] all my money to work with him," Hill said. "I would have done anything in the world."
Jonah Hill hoped Leonardo DiCaprio would stop Jon Bernthal from punching him in the face
One of Hill's most memorable moments in the movie was his altercation with The Walking Dead star Jon Bernthal, which later resulted in him getting punched. The scene came about because Scorsese thought Bernthal pretending to punch Hill didn't seem authentic enough.
"He's supposed to pull a gun on me and then he's supposed to punch me in the face," Hill said in an interview with ABC News. "And we're shooting it and we do a couple takes….Scorsese's going, 'Well, I don't know. It doesn't look good. Doesn't look good.' Then he turns to me and he goes, 'Hey kid, you want to try one more [where] he hits you for real?"
Initially, Hill was against doing the scene. But his desire to work with Scorsese prevented him from speaking his mind. It was then he looked to his co-star for help.
"I turned to Leo…because I'm never going to say no to Martin Scorsese, and Leo just, I'm looking at him like, 'please help,' … and then he just slowly looks away in the other direction," Hill said, laughing. "Leaving me hung out to dry basically… and I go, 'OK, alright, cool, alright, let's do this.'"
The scene was reshot with Hill taking a real punch to the face. Bernthal managed to leave an actual bruise on Hill, which Scorsese wanted to include in the film.
"My big fake teeth that I wear split in half and fly out of my mouth, and I'm on the floor," Hill recalled. "Scorsese's like, 'Get him new teeth and shoot his face because it's swelling.'"
Why Jonah Hill was hospitalized for 'The Wolf of Wall Street'
Getting punched in the face by Bernthal wasn't the only time Hill got an injury on set. The Superbad actor once revealed on Any Given Sunday with Bill Simmons that he needed to be hospitalized. The reason for this was that the actor indulged in way too much fake cocaine.
"I did so much fake cocaine in Wolf of Wall Street I got bronchitis for three weeks and had to be hospitalized," Hill told Simmons (via Yahoo.) "It's vitamin powder, but it doesn't matter, because if you ingest that much matter into your lungs, you'll get very sick, and we were just literally doing fake coke for, like, seven months, every day. I never had more vitamin D in my entire life. I could have lifted a car over my f****** head!"