Wolfgang Van Halen to Release Debut Single In Memory of His Dad Eddie Van Halen: 'This Is For Him'
A little over a month after the death of his father Eddie Van Halen to throat cancer, Wolfgang Van Halen who is a musician in his own right, is releasing his debut single in memory of his beloved dad.
Here's what's known so far.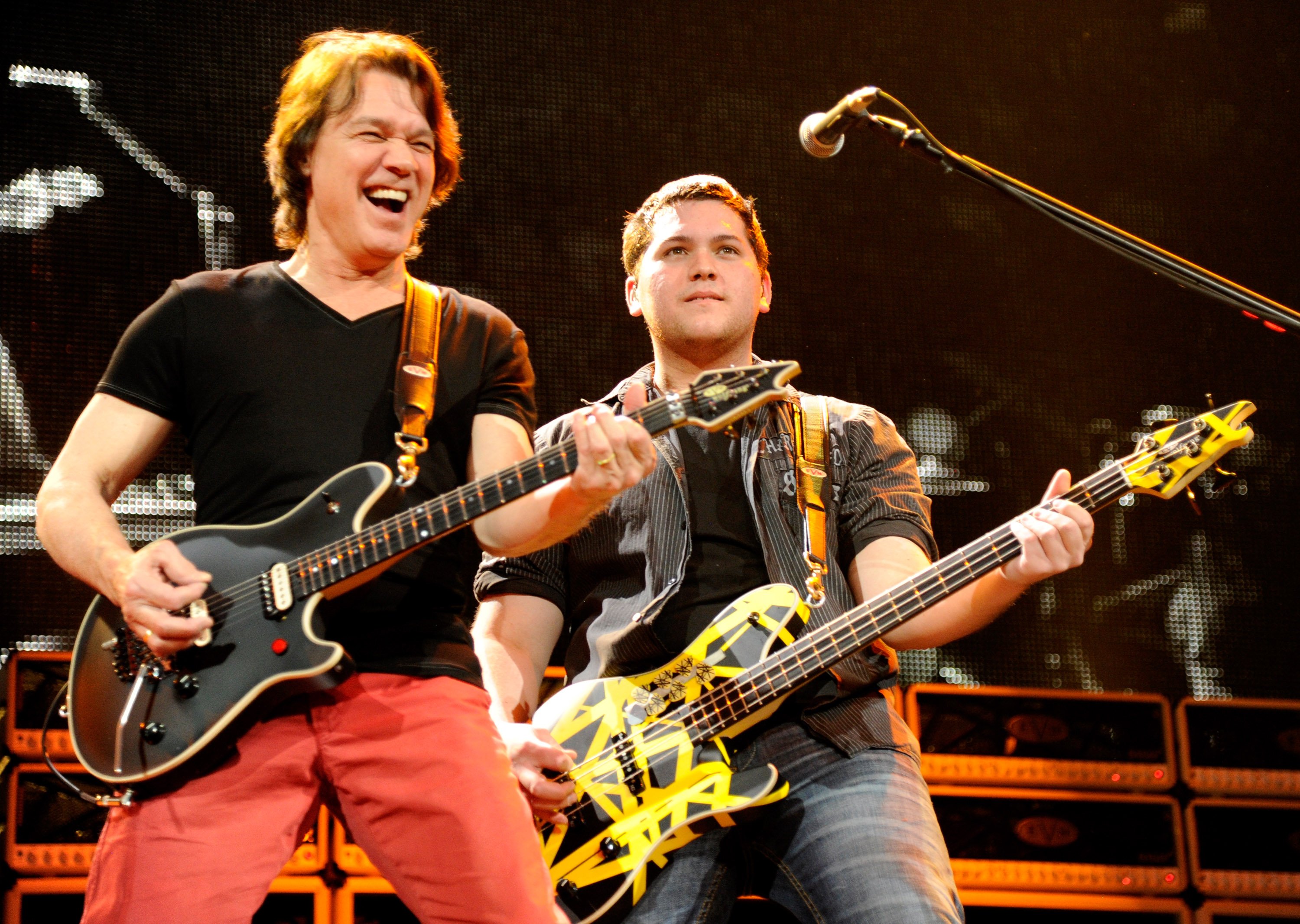 Eddie Van Halen died in October
Diagnosed with throat cancer in 2000, renowned guitarist Eddie Van Halen died on Oct. 6. His son Wolfgang, whose mother is actor Valerie Bertinelli, announced the sad news to the world via social media.
Posting on Twitter at that time, Wolfgang said, "I can't believe I'm having to write this, but my father, Edward Lodewijk Van Halen, has lost his long and arduous battle with cancer this morning. My heart is broken and I don't think I'll ever fully recover from his loss," he said. "I love you so much, Pop." 
One month later, on Nov. 6, Wolfgang remembered his father, the pain of his absence still felt keenly by the young man who also happened to be his bandmate.
"1 month," Wolfgang tweeted. "Not a second goes by where you're not on my mind. I miss talking with you. I miss laughing with you. I miss listening to music with you. I miss making music with you. I just miss everything. I love you so much, Pop. It's really hard being here without you."
Wolfgang's debut single
It was announced this week that Wolfgang will be releasing his first single as a solo artist on Monday Nov. 16. The song is called "Distance" and the guitarist and songwriter has dedicated it to his late father.
In a statement, Wolfgang said, "'Distance' is a song that was initially written for the debut album, but was going to be held for a later time."
He continued, explaining that his father's ongoing health issues dominated his thoughts and Wolfgang pictured his everyday life without one of the most important people in the world to him.
Saying the song is "incredibly personal," the musician who has been playing alongside his father in concert since as young as age 13 said he "never anticipated "Distance" would be the first song of mine that people would hear. But I also thought my father would be here to celebrate its release along with me. This is for him."
Wolfgang will be visiting with Howard Stern
RELATED: What Was Eddie Van Halen's Net Worth at the Time of His Death and What Was Van Halen's Most Successful Hit?
Also on Monday, Wolfgang will be a guest on Howard Stern's SiriusXM The Howard Stern Show.
The musician's mother posted on Instagram about her son's upcoming visit on the talk show, saying simply, "Monday."
Stern's wife, Beth, replied, "Can't wait."
Another fan said, "You've raised a wonderful man. This will make me listen to Stern for the first time ever!!"
"No doubt he will do his father proud!," another message said.
Finally, another Van Halen fan wrote, "That a boy Wolfie! Set em straight. I will be listening. Cheers"