Woman Who Bailed R. Kelly out of Prison Speaks in Her First Interview – 'It Was a Business Decision'
R. Kelly remains in prison on various sex abuse and sex trafficking charges. His trials are expected to begin later this year. While many await the outcome, one person who has been on the minds of spectators watching his case slowly is Valencia Love.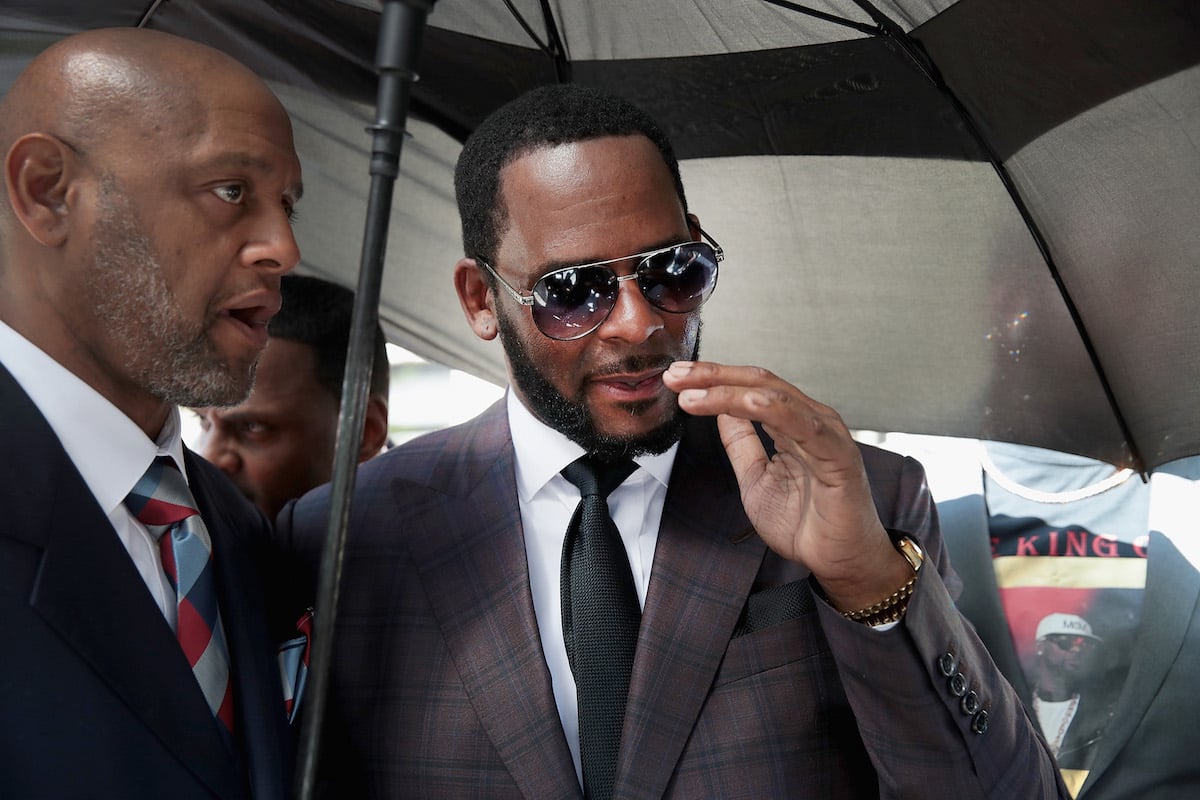 Love is the Chicago business owner that bailed Kelly out of prison in 2019. She recently sat down for her first interview and explained her decision to bail Kelly out of jail was all about business.
Valencia Love bailed R. Kelly out of jail in 2019
Kelly was in early 2019 on sex abuse charges. Apparently, despite Kelly making millions of dollars throughout his lengthy career as a singer, songwriter, and producer, he did not have the cash to make bail.
According to numerous reports, Love, a Chicago restaurateur and reported daycare owner paid the $100,000 bail to have Kelly released from a Cook County facility. At the time, the relationship between Kelly and Love was unknown. There were rumors that Love was a superfan, as well as reports that she and Kelly were close friends.
A few months after his release, Kelly was arrested again on federal charges out of New York and Chicago. He was immediately held in federal detention where he currently remains awaiting trials on several charges across multiple states.
Related: R. Kelly's Ex-Girlfriend, Azriel Clary, Is Allegedly Working With Federal Agents In Charges Against Him
In September 2019, NPR reported that Love's attorney requested a Cook County judge on for Kelly and his team to return her money back that she was owed.
"There's been a substantial change in circumstances," attorney John Collins told Cook County Judge Lawrence Flood. "She didn't know that New York was gonna indict, she didn't know that Minnesota was gonna indict. She didn't know that Northern District of Illinois was gonna indict."
Love's request was rejected, with Judge Flood explaining her request counters the law.
"There's a certain risk that a surety has in signing a bond-slip on behalf of someone in custody. She took that risk," Flood said.
Valencia Love says bailing R. Kelly out of jail was a 'business decision'
Love sat down for an interview with YouTuber Tasha K, who has been covering the R. Kelly cases for several years. Per Love, she met Kelly, who is just three years her senior, while the two were attending the same high school. They remained in contact on and off but in recent years, began consistent contact.
Per Love, Kelly only recently began managing his own personal finances. Kelly admitted to such in his explosive interview with Gayle King, explaining he'd never been in a bank prior to 2019. Love explained that due to Kelly being arrested on a Saturday, Kelly could not physically get the money from his bank account.
Related: Azriel Clary Speaks on Backlash She's Received Regarding Her Relationship With Her Ex, R. Kelly – 'Victims Should Not Be Shamed'
According to Love, she did not volunteer to bail him out, but was asked after several of Kelly's friends and associates were unsuccessful or did not have access to $100,000 in cash. Kelly promised her 10% interest if she was able to put up the cash. Love opted to take the offer due to the 10% interest incentive.
"I'm a businesswoman, so when they said to me, 'Hey, Rob needs your help. Do you think that you can bail him out? He'll give you 10% of your money back,'" Love said. "I'm making $10,000 off of loaning my money out? Sure."
Love moved forward and says Kelly's attorney signed a promissory note. Despite her attorney's request months later for Kelly and his team to return her money, she told Tasha K that she received her money back within three days.