'Women of the Movement': Carolyn Bryant Shared the Truth with 1 Journalist; 'They're All Dead Now Anyway'
If you're watching Women of the Movement on ABC, you want to know what happened to the real Carolyn Bryant (portrayed by Julia McDermott). Is Emmett Till's (Cedric Joe) accuser still alive today, and did she ever tell the truth? The story viewers watched in Women of the Movement Episode 1 differs from what Bryant said during the trial a few episodes later. Which version is the truth? Luckily, she told her story to one journalist, Timothy B. Tyson, published in his 2017 book, The Blood of Emmett Till.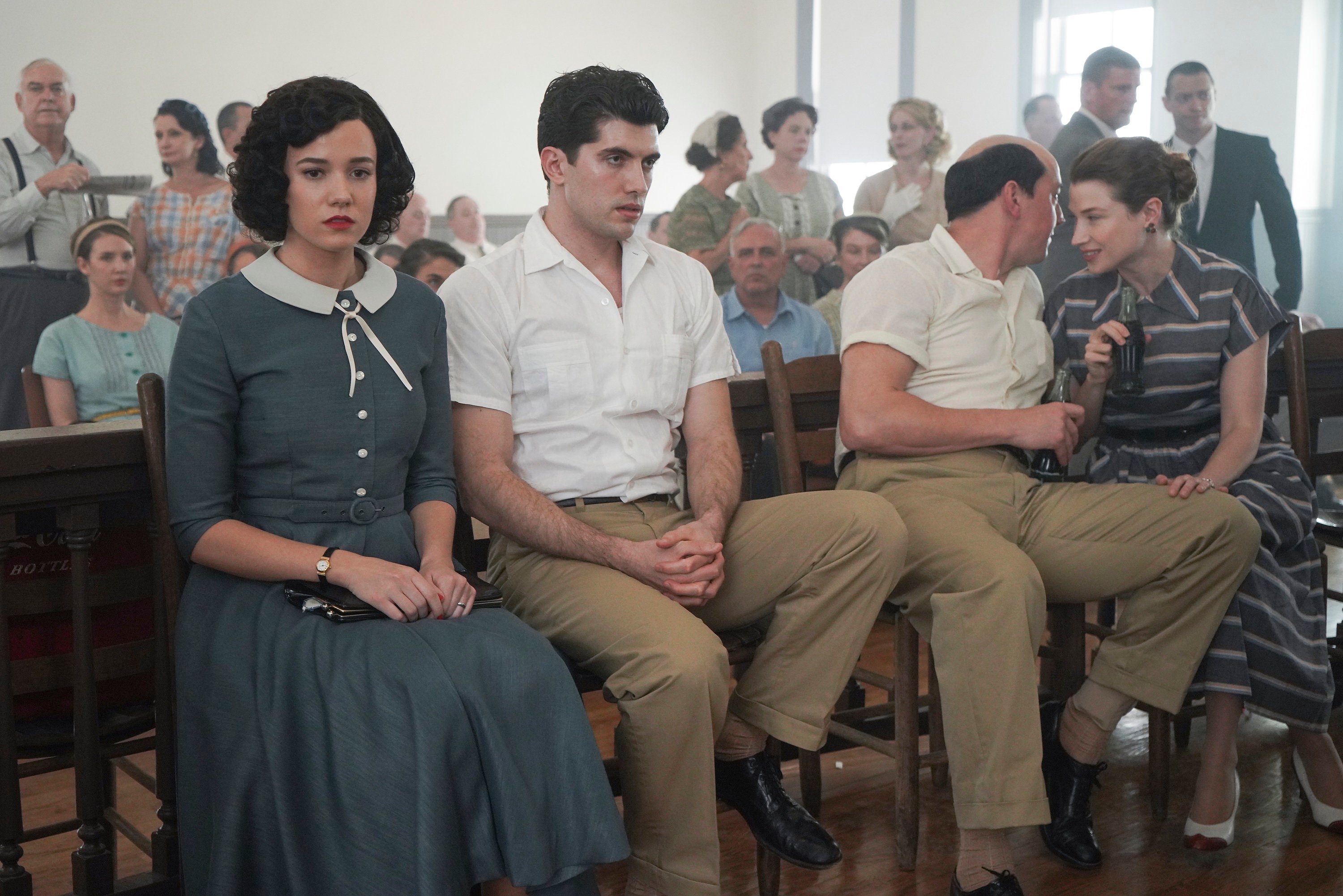 'Women of the Movement': Is Carolyn Bryant alive, and how old is she today?
Yes, Emmett Till's accuser, Carolyn Bryant, portrayed in Women of the Movement, is still alive today. She was born in 1934 and will be about 88 years old in 2022. According to the book The Blood of Emmett Till, in 1955, when Emmett Till entered the country store in Money, Mississippi, Bryant was 21.
'Women of the Movement' shows two versions of the Carolyn Bryant incident
In Women of the Movement Episode 1, "Mother and Son," Emmett's friends dare him to talk to Carolyn Bryant. The white woman behind the counter is appalled when Emmett asks her for a date. She runs to grab her pistol, and Emmett whistles. Her husband, Roy Bryant (Carter Jenkins), finds out what happened and abducts Emmett with his brother-in-law, J. W. Milam (Chris Coy), a few days later. They track him down at his great Uncle Mose (Glynn Turman) home and his family never sees him alive again.
In a later episode of the ABC historical drama, Bryant takes the stand and tells a more dramatic story of what happened at the store. She explains that Emmett grabbed her hand and would not let go until she snatched it away. Bryant also testified that he chased her down, blocked her path, and clutched her waist tightly. The other addition to the story since episode 1 is that Emmett said he had been with white women before, so she shouldn't be afraid. Which version of the story is accurate?
Did Emmett actually whistle?
In Tyson's New York Times Bestseller, he describes the interview he secured with Carolyn Bryant Donham in 2007, long before Women of the Movement. She invited him to her home to deliver the manuscript and her unpublished memoir to the correct archive for future scholars. 
"They're all dead now anyway," Tyson recalls Bryant Donham saying somewhat to herself before beginning the interview. Her ex-husband, Roy Bryant, died on Sept. 1, 1994. J. W. Milam died on Dec. 31, 1980. 
They spoke about her 1955 testimony during the interview that "Till had grabbed her around the waist and uttered obscenities." 
"That part's not true," Bryant Donham told Tyson. 
However, when he asked her to elaborate, the woman could not recall what had happened.
"I want to tell you," she said. "Honestly, I just don't remember. It was fifty years ago. You tell these stories for so long that they seem true, but that part is not true." 
Tyson secured the hand-written notes of what Bryant said to her attorney the day after the arrest in 1955. Bryant admitted that Till had "insulted" her but not grabbed her or attempted to rape her in this earlier version.
"Nothing that boy did could ever justify what happened to him," she added during the interview with Tyson. 
Carolyn Bryant Donham did not say whether Emmett Till whistled at her all those years ago; however, many accounts report he did. From watching Women of the Movement, viewers know that Emmett had a stutter. His mother, Mamie Till-Mobley, told him to whistle sometimes to help with his stutter. Did he whistle at Carolyn Bryant in 1955 outside the country store like shown in Women of the Movement? We may never know for sure.
Women of the Movement airs on ABC on Jan. 6, Jan. 13, and Jan. 20, with two episodes each week. The 6-episode historical limited series is also available the next day on Hulu. ABC News also added a companion series to the historical drama, which immediately follows it; Let the World See.