'Wonder Woman 1984' Director Patty Jenkins Doesn't Think DC Should Follow Marvel's Example
'Wonder Woman' director Patty Jenkins recently praised DC's approach to its movies, declaring the movies shouldn't try to be Marvel.
Superhero movies may be all the rage these days. But once upon a time, films based on comic books were considered strictly kid's stuff. With rare exceptions like Richard Donner's Superman and Tim Burton's Batman, superhero movies weren't crowd-pleasing blockbusters until the 2000s.
But over the last 20 years or so, Marvel, DC, and a variety of other comic book companies have seen many of their characters brought to life. As a result, fans who've long pitted Marvel and DC against each other debate which company has a better handle on how to adapt their source material.
Now, in a recent interview, Wonder Woman director Patty Jenkins weighs in on how DC and Marvel approach their movies.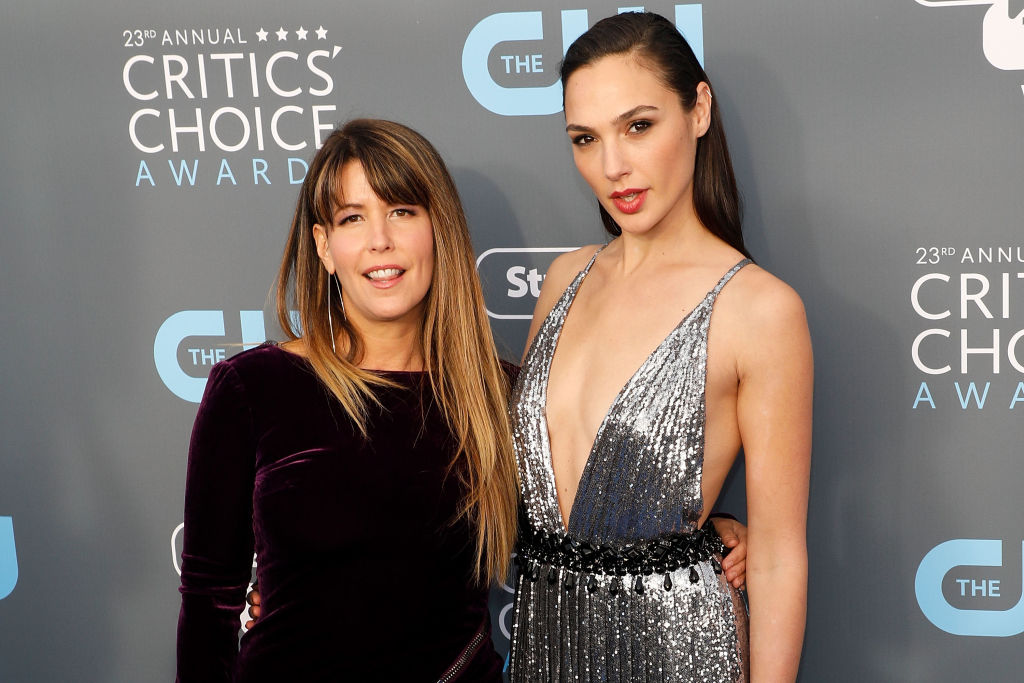 Patty Jenkins saved the DC Extended Universe with 'Wonder Woman'
2017's Wonder Woman was only the second film Jenkins had made after 2003's Oscar-winning Monster. But the movie's cultural impact, box office success, and critical acclaim cemented her as one of the most important filmmakers working in the comic book movie world.
Moreover, Wonder Woman gave the DC Extended Universe the unimpeachable hit the franchise needed. Following critically derided moneymakers Batman v Superman: Dawn of Justice and Suicide Squad, Jenkins' film legitimized the DCEU. And with the notable exception of Justice League, DC has largely course-corrected ever since.
Jenkins returns — along with stars Gal Gadot and (somehow) Chris Pine — for 2020's Wonder Woman 1984. The sequel's release was pushed back to August due to the coronavirus pandemic. Yet, it remains one of the year's most anticipated movies after the beloved first film told Diana's origin.
Jenkins thinks DC has the right idea in its approach to making movies
Bearing all that in mind, Jenkins knows a thing or two about how to make a hit superhero movie. Plus, because she nearly directed Thor: The Dark World, Jenkins has insight on how both Marvel and DC consider their shared universes. And perhaps her favorite part of working with DC, she told Total Film (via Comic Book Movie), is how different each movie is.
[The stories] don't always inevitably join together. Sometimes they do, and that's really fun, and that's that thing. But a lot of times, they have their own run. I'm psyched that DC — and frankly, Marvel's actually doing it a little bit more now too, with some of the tone of Thor: Ragnarok and Black Widow and Doctor Strange — they feel very different in tone.
One of the biggest criticisms lobbed at the Marvel Cinematic Universe is that the movies are too similar, especially early on. Meanwhile, DC has built a franchise that shifts from the pulpy Aquaman to dour Joker — which, to be fair, is outside the DCEU — to the bright Shazam! and, of course, Wonder Woman.
Instead of each other, Marvel and DC should each look to their roots
This adaptability to different forms of storytelling is the surest way comic book movies can survive long-term, some argue. And as Jenkins implies, not all characters need to be forced to fit into the same template. Marvel's approach works, for the most part. But DC has thrived by finding its own way. As Jenkins told Total Film, the solution is simple: look to the comics.
To me, [those different types of stories are] what superhero movies — period — always were. I think the exception to that was that Marvel had such success doing a shared universe. But that certainly shouldn't be the status quo. I think you should look at comic books. There's this huge variety of comic books, and their look and tone and world are radically different.
Both Marvel and DC are in a fascinating creative crossroads right now. The MCU is in reset mode following the aftermath of Avengers: Endgame. And the DCEU aims to build on recent success with Jenkins' Wonder Woman 1984 and an ambitious slate that includes the introduction of Robert Pattinson's Batman. Fans will be watching to see how they develop.