'Wonder Woman 1984' Writer/Director Patty Jenkins Criticizes Streaming – 'I Make Movies For the Big Screen Experience'
The coronavirus (COVID-19) pandemic shook the world in 2020. As a result, the entertainment industry had to shut down. Movie theaters closed their doors and productions had to come to a halt. Therefore, Hollywood had to get creative with releasing their completed films. Warner Bros. turned to their streaming service HBO Max, where they have been releasing all of their movie titles day-and-date with their release in the theaters that are still open. Patty Jenkins' Wonder Woman 1984 was the first major title to test the format.
The 'Wonder Woman 1984' hype
The DC Extended Universe's Wonder Woman made quite the landing in 2017. Critics and audiences adored the film and it was a top-performer at the box office in its year. Consequently, audience excitement was at an all-time high for a sequel.
Wonder Woman 1984 is set in the titled year. Diana (Gal Gadot) joins forces with Steve Trevor (Chris Pine) after she's shocked to see him in her current day. The Cold War-era sees the rise of Cheetah (Kristen Wiig) and Maxwell Lord (Pedro Pascal). A powerful item that has the power to grant wishes disappears, which puts the fate of the world in Diana's hands. Hence, human greed is the ultimate antagonist.
The box office for Wonder Woman 1984 failed to break even, but it was an HBO Max success. It went on to become the biggest streaming title of 2020, even though critics and audience reactions were polarizing. Warner Bros. sees a future for the character in the DCEU, as follow-up titles are already in the works.
Patty Jenkins and the day-and-date movie releases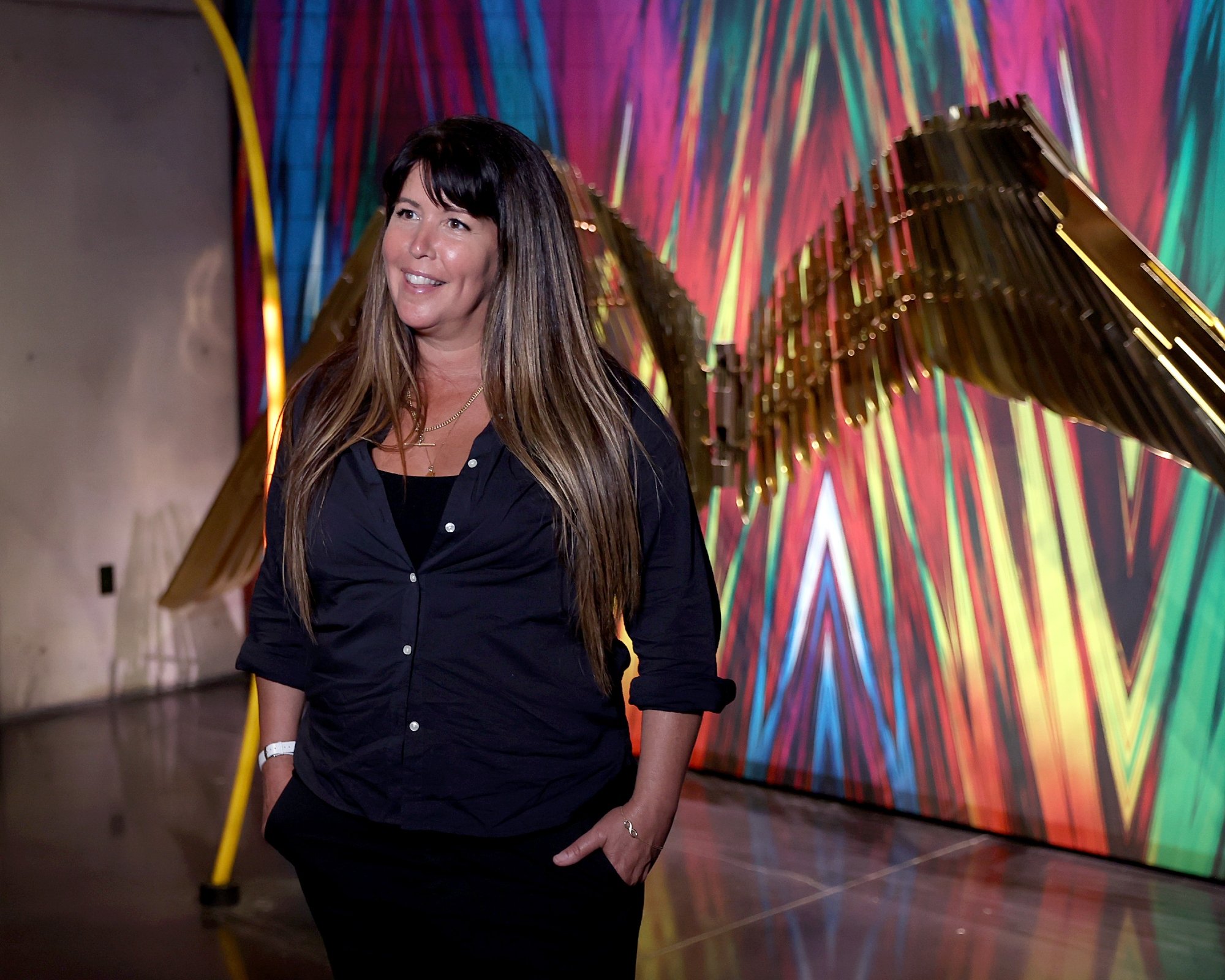 The Hollywood Reporter wrote about Jenkins' call to action aimed at the Hollywood studios during CinemaCon 2021. She criticized the studios' lack of commitment to theater locations.
"I don't know why we are talking about taking [exclusive theatrical windows] away," Jenkins stated. "One studio should plant a flag and make a huge commitment to the theatrical experience and the filmmakers will go there."
While she was happy for the world to see Wonder Woman 1984 during the pandemic, she noted her concerns with releasing it day-and-date on streaming. Jenkins explained, "I don't think it plays the same on streaming. I did practical effects and shot it in Imax. It was painful."
Jenkins continued through rounds of applause: "I'm not a fan of day-and-date and I hope to avoid it forever. … I make movies for the big screen experience." She asserted that talent involved in projects should have more of a say in how their movies are distributed.
Streaming vs. theatrical battle
Hollywood is still trying to figure out how to best distribute its films in the modern age. However, giving studios the power to distribute their features on their own streaming platforms is dangerous. It recalls a time in Hollywood's history, where the studios had too much power through vertical integration.
Chris Aronson, president of domestic distribution at Paramount, said, "Consolidation is not good for our industry." For example, Disney purchasing Fox reduced the number of big studios around. Aronson continued, "Fox took a lot of risk and make a lot of fantastic movies. if you take 20th Century Fox off the board, it's one less place for filmmakers."
Aronson explained: Going forward, I think the long-term solution is that exclusive theatrical [window]. … Finding the proper window, we may still be trying to figure that out. We'll figure that out together."
Only time will tell how the streaming vs. theatrical battle unfolds. Jenkins is one of many filmmakers who are concerned about theater exclusivity becoming a thing of the past. However, the battle is part of a larger war between theatrical releases and streaming distribution.
RELATED: Gal Gadot Wanted Wonder Woman to Have This Princess Diana Trait