'Wonder Woman' Director Patty Jenkins Mostly Based Gal Gadot's DC Hero on This Classic Performance
Fans are still anxiously awaiting her second movie. But if director Patty Jenkins has her way, audiences have a lot more Wonder Woman in store. The filmmaker — who directed the 2017 film and the upcoming sequel — has plans for a total of four movies.
Jenkins comes to the superhero genre from a personal place. So it's no surprise which performance inspired her take on Gal Gadot's iconic Amazon warrior.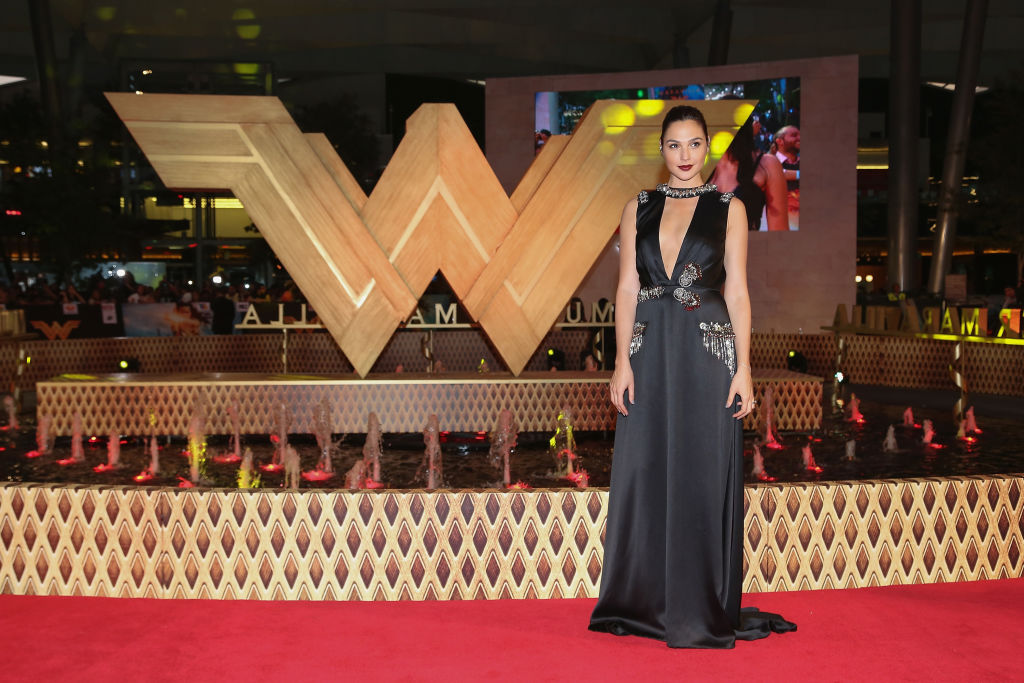 Patty Jenkins' 2017 film brought Wonder Woman to the masses
Wonder Woman made her thrilling DC Extended Universe debut in Zack Snyder's 2016 movie Batman v Superman: Dawn of Justice. And even though Jenkins didn't introduce Gadot's hero, she did inform who she is. After all, the whole point of Diana's story in her first appearance is the mystery of her identity. Fans don't even see her in costume until the final battle.
But in Wonder Woman, moviegoers learned — many, for the first time — the character's origin. Jenkins took audiences to Themiscyra, Diana's island homeworld. We meet her mentors, mother Hippolyta (Connie Nielsen) and aunt Antiope (Robin Wright). And most importantly of all, fans discover the warmth and compassion that define who Diana truly is.
RELATED: 'Wonder Woman 1984': Will the Movie's Release Date Get Pushed to Thanksgiving?
The director came to the DC character with a specific vision
In a recent interview, Jenkins offered a glimpse into her creative approach to the Wonder Woman movies. Unlike some of her contemporaries, the director admitted she discovered superheroes on screen, not in comic books. Rather than get caught up in a shared universe, she prefers to "emulate" what she grew up with. It's why she turned down the chance to direct a Justice League movie.
But it also completely fits with the mindset she brought to 2017's Wonder Woman. In an interview at the time with Glamour (via comicbook.com), Jenkins revealed the character's heroic philosophy. She also shared how Lynda Carter's performance on the popular 1970s TV show influenced her own work.
"I followed the rules that I believe in: Wonder Woman doesn't hurt people for fun," Jenkins said. "She doesn't use violence unless she has to, and when she has to, she's incredibly adept. Everybody assumes she has to be a badass. Of course, she has to be a badass. It was my duty to say being badass doesn't mean she's not loving, funny, warm, all those things."
RELATED: Before Gal Gadot: 5 On-Screen Appearances of Wonder Woman
Gal Gadot's hero was most inspired by that other iconic Wonder Woman
Jenkins was a small child when Wonder Woman was in its prime. So, considering her desire to look to her own youth, it makes sense Carter's version would stand out. After all, hers is essentially the only live-action Diana Prince until Gadot came around. And that series — which ran from 1975 to 1979 — introduced an entire generation to the character.
No matter what led Jenkins to Wonder Woman, it's clear what she and Gadot have created resonated with fans. In fact, the 2017 movie proved to be the first undeniable DCEU hit. The character likely saved the franchise from crumbling after Justice League. Here's hoping Jenkins gets to see her four-movie plan through. Until then, bring on Wonder Woman 1984.