Wonho Kicks off His Solo Career With His Heartfelt New Single 'Losing You'
We're not crying, you are. (Just kidding, we are also crying). On Aug. 14, Wonho released his new single "Losing You" along with an accompanying music video. The single marks Wonho's solo debut and precedes his upcoming mini-album, Love Synonym (#1): Right for Me.
An emotional track, "Losing You" details Wonho's love for his fans, WENEE, which stands for We Are New Ending. The English-language song acts as a love song of appreciation for fans who supported Wonho after his departure from the K-pop group Monsta X in 2019.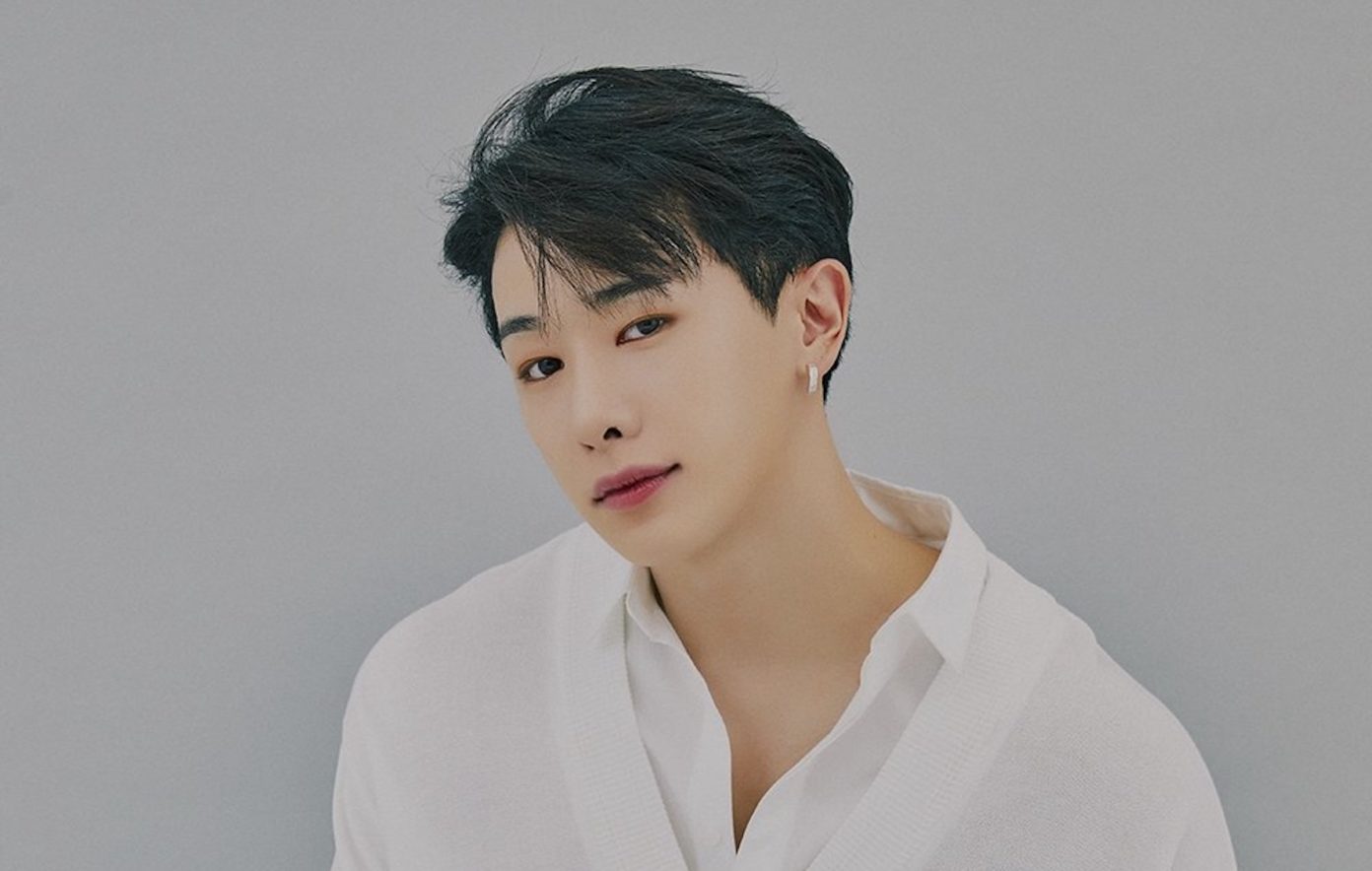 Fans stuck by Wonho's side for months
On Oct. 31, 2019, Wonho shocked Monbebes when he announced he was leaving Monsta X. His departure followed accusations that he owed a former friend money and had previously used marijuana.
Monsta X fans rallied behind Wonho. Monbebes trended hashtags daily, started petitions, and rented billboards in an effort to support Wonho and clear his name. Fans also did their best to communicate with Starship Entertainment that they wanted Wonho back in Monsta X.
In March 2020, after months of uncertainty, Wonho was cleared of all charges by the Seoul Metropolitan Police Agency. A month later, it was announced he signed with Korean record label Highline Entertainment as a solo artist and producer. Highline Entertainment is a subsidiary of Starship Entertainment, and fans rejoiced at the news that Wonho would be able to continue his career.
RELATED: Wonho Signs With Highline Entertainment to Begin the Next Stage of His K-pop Career as a Solo Artist
'Losing You' is Wonho's new single
There is perhaps no better song to kick off Wonho's solo career than "Losing You." Through the heartfelt lyrics, Wonho gives his fans support after they supported him through so much uncertainty.
"When you feel like you ain't got the fight in you to heal / And when you're weak in defeat, I need you to know / Baby, I would go to war for you / Build an army if you need me to, yeah / 'Cause losing me is better than losing you / Don't you know that I would die for you / If I knew that you would make it through? / 'Cause losing me is better than losing you," he sings.
The soft piano ballad features English lyrics, allowing WENEEs all around the world to understand how much Wonho cares about them. Wonho co-wrote "Losing You" with producers and songwriters Corey Sanders, Jon Mcguire, Neil Ormandy, and Nick Gale. The song is both momentous and delicate as Wonho sings about how protective he is over the love he is so grateful for.
RELATED: Fans Trend #WonhoIsComing to Show Their Excitement for Wonho's Solo Debut
Wonho communicated with fans on social media
Following the song and music video's release, fans trended the hashtag "#WONHO_LosingYou_MV" on Twitter as they celebrated Wonho's new solo career. On social media, fans were quick to pick up on Easter eggs in the song's lyrics and music video that relate to Wonho's musical journey.
"Wonho is in the car it looks like it's portraying his regrets and those are almost killing him but then lights appear and those look like us it's almost like saying we in a way helped him through everything," one fan tweeted.
Taking his appreciation of fans a step further, Wonho replied to some WENEEs on Twitter. In his replies, the singer-songwriter echoed the lyrics of "Losing You" and thanked fans for their support.
"Don't you know that I would die for you??" Wonho replied to one fan.
In another tweet, he told a fan "Let me hug you for the whole night."
Wonho's debut album Love Synonym (#1): Right for Me drops on Sept. 4. Based on "Losing You," the singer-songwriter is ready to embark on a new era of his K-pop career with his fans by his side.