Wonho Releases His 1st Single Album 'Obsession'
On Feb. 16, Wonho dropped his first release of 2022, a single album called Obsession. The single album features two songs including the title track, "Eye On You." Wonho made his solo debut in 2020, and Obsession follows the release of the K-pop idol's third EP, Blue Letter.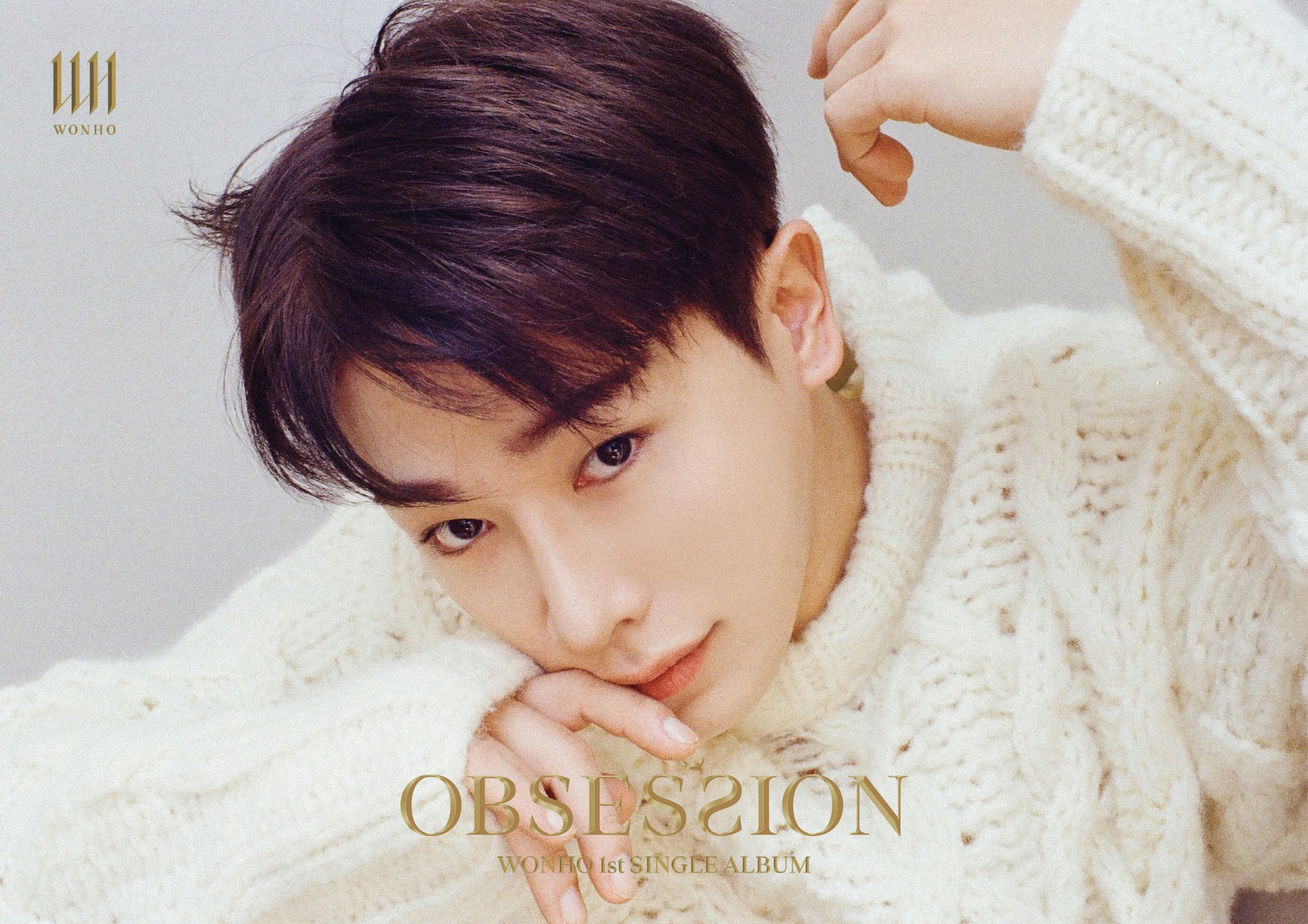 Wonho released a single album called 'Obsession'
As a single album, Obsession consists of less than three songs. The album contains a lead single called "Eye On You" and a B-side track titled "Somebody."
In a press release, Wonho said of the album, "I'm grateful that I'm able to greet my fans with my first single album in the year 2022. It feels like we are starting a new year together! I'll try my best to show great things to you all this year."
The Korean singer also released a music video for "Eye On You." In the music video, Wonho is at his flashiest and most seductive.
As CCTV cameras monitor the singer, Wonho dances in snowy woods surrounded by wolves, a darkened room with red chains, and a room with changing visual effects.
"I got my eye on you / I need your love, I need your touch / I got my eye on you / Engrave me deep over your body / I got my eye on you," he sings in the song's chorus.
RELATED: Review: Wonho Dazzles During His Virtual #WENEEDLOVE Concert
This is the K-pop singer's first single album
Back in 2021, Showbiz Cheat Sheet interviewed Wonho about his third EP, Blue Letter. In the interview, Wonho discussed his evolving artistry.
"I always strive to broaden my horizons as a musician and I'm glad that I keep challenging myself to do so as one can witness through the evolution of my music," he told Showbiz.
When asked about any upcoming music plans, the singer-songwriter remained coy.
"Unfortunately, I cannot tell you what I'm planning for the future at the moment," Wonho shared. "But what I can tell you with confidence is that I'm always working on something exciting for my fans, so please keep an eye on me!"
Of course, now WENEE know Wonho was working on the release of Obsession, his first single album.
RELATED: Charli XCX Wants to Collaborate With Vernon of Seventeen
Wonho has released multiple albums as a solo artist
After departing from the K-pop group Monsta X in 2019, Wonho signed with Highline Entertainment in 2020 to begin a solo career. With Highline Entertainment, Wonho works as a singer, songwriter, and producer.
He released his first solo EP Love Synonym Pt.1: Right for Me in September 2020. The singer followed the mini-album with another EP called Love Synonym Pt.2: Right for Us in February 2021. In September 2021, he released the EP Blue Letter.
On the single album Obsession, Wonho was involved in the writing and composition of "Eye On You" and "Somebody."
RELATED: aespa Became the 1st K-pop Girl Group to Perform in the Macy's Thanksgiving Day Parade