Wonho's Song 'Losing You' Tops iTunes Charts Around the World
If "Losing You" is any indication, Wonho's upcoming mini-album Love Synonym (#1): Right for Me is going to be huge. The Korean singer-songwriter released "Losing You" on Aug. 14, and already the song has topped iTunes charts in multiple countries.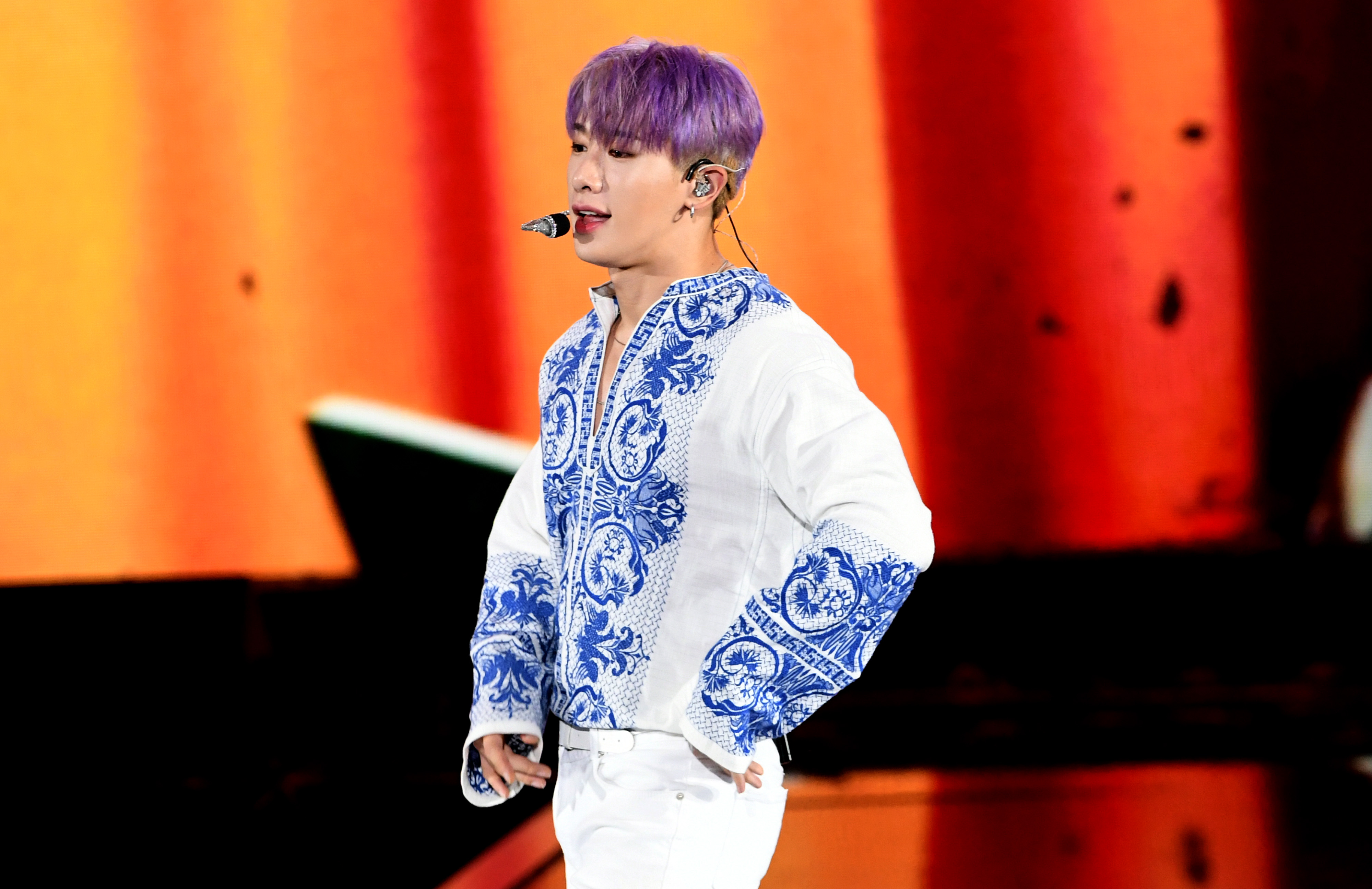 Wonho's new song made an impact
To date, the music video for "Losing You" has nearly 2 million views on YouTube. With so many fans anticipating Wonho's solo debut, the song made an impact on iTunes charts around the world.
By Aug. 16, just two days after the song's release, "Losing You" reached No. 1 on iTunes Top K-Pop Songs charts in 16 different countries: the United States, Mexico, the United Kingdom, Switzerland, Austria, Norway, Australia, New Zealand, Spain, France, Singapore, Malaysia, Peru, Chile, Poland, and Romania.
The song also landed in the top 10 in 14 regions including Canada, Hong Kong, Italy, Germany, and Brazil. In the U.S., Wonho's new single peaked at No. 20 on the iTunes Top Songs chart.
RELATED: Wonho Kicks off His Solo Career With His Heartfelt New Single 'Losing You'
Wonho co-wrote the song
"Losing You" is an emotional piano ballad that explores Wonho's love for his fans, WENEE, which stands for We Are New Ending. Wonho co-wrote the song with producers and songwriters Corey Sanders, Jon Mcguire, Neil Ormandy, and Nick Gale, and the lyrics are entirely in English.
"'Cause you're the air inside my lungs / Suffocating when you're gone / I'm a mess and it's all wrong without you here / Oh, nothing's clear, and I need you to know / Baby, I would go to war for you / Build an army if you need me to, yeah / 'Cause losing me is better than losing you / Don't you know that I would die for you / If I knew that you would make it through? / 'Cause losing me is better than losing you," Wonho sings in "Losing You."
The single precedes his upcoming EP, Love Synonym (#1): Right for Me, which comes out on Sept. 4. Part of what makes "Losing You" so special is that it marks Wonho's debut as a solo artist.
He is a former member of Monsta X
Before starting his solo career, Wonho debuted with Starship Entertainment's K-pop group Monsta X along with members Shownu, Minhyuk, Kihyun, Hyungwon, Joohoney, and I.M. On Oct. 31, 2019, he announced his departure from the group after he was accused of owing a former friend money and previously using marijuana.
Monbebes refused to give up on Wonho. Fans trended hashtags nearly every day, signed petitions, and rented billboards to try and clear Wonho's name and encourage Starship Entertainment to let him rejoin the group.
In March 2020, Wonho was cleared of all charges by the Seoul Metropolitan Police Agency. He later signed with Korean record label Highline Entertainment, a subsidiary of Starship Entertainment, as a solo artist and producer.
While Wonho's journey to releasing "Losing You" was filled with uncertainty, fans never left his side. It is clear from the lyrics of "Losing You" that Wonho is grateful for fans' support, giving fans a special connection to the song.