Woody Allen and Mia Farrow: Who Has a Higher Net Worth?
Woody Allen's net worth is quite high thanks to his work in film, but his ex, Mia Farrow, is wealthy as well. Whose net worth is higher?
Mia Farrow and Woody Allen's relationship is highlighted in the HBO documentary, Allen v. Farrow. Aside from their tumultuous relationship, the exes have made names for themselves in Hollywood thanks to their contributions to the film industry. So, is Woody Allen's net worth higher than Mia Farrow's net worth? Here's what we know.
What is Woody Allen's net worth?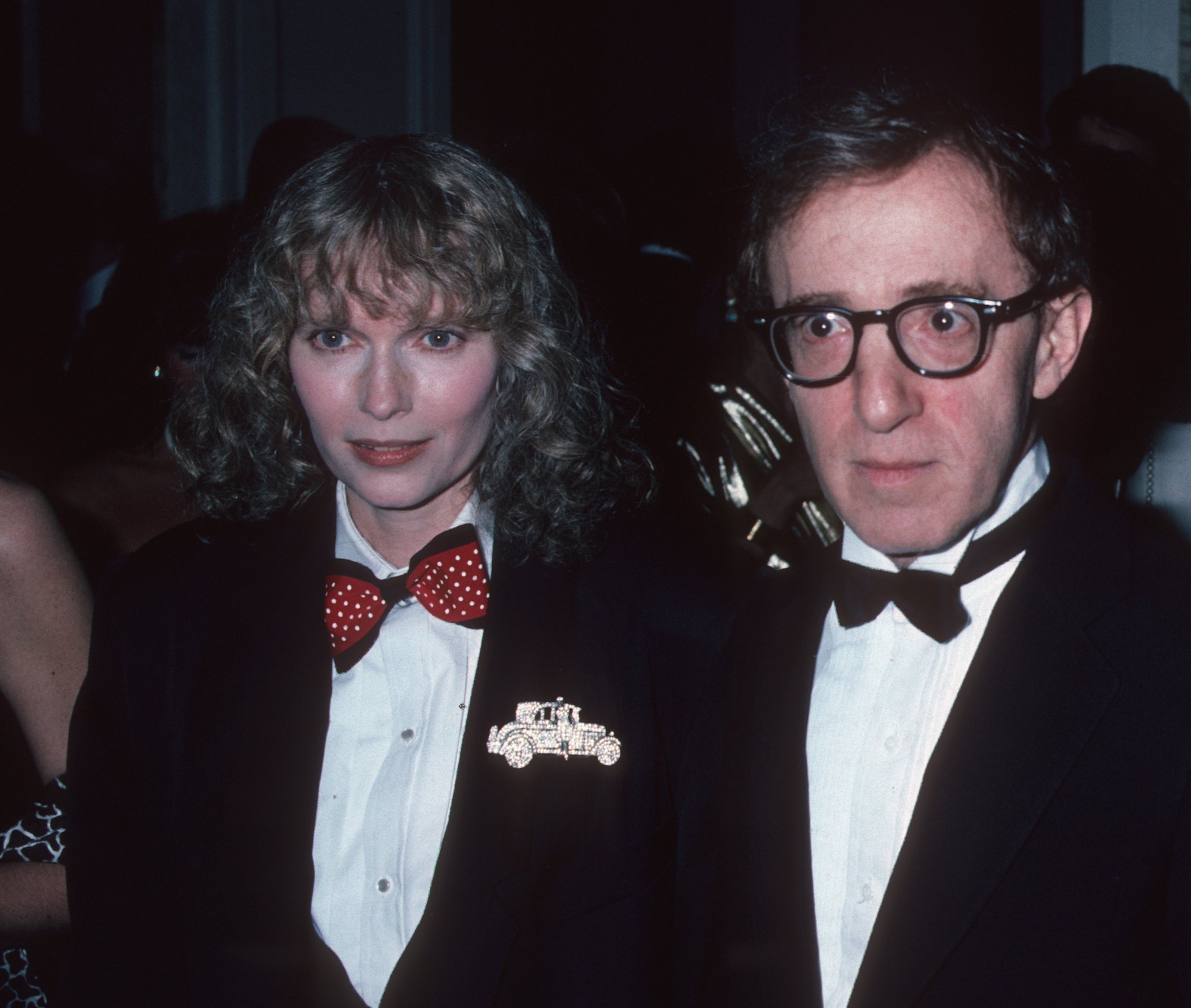 Allen's found himself in hot water over the years due to abuse allegations from one of his children he adopted with Farrow. And the allegations are taking center stage once again thanks to the HBO documentary. However, prior to this, Allen was known for his filmmaking — and he made a lot of money over the years.
Celebrity Net Worth notes Allen's known for his offbeat comedies the most, but he's also found success with screenwriting, directing, acting, music, and playwriting. He was born in 1935 and got his start with The Herb Shriner Show and The Ed Sullivan Show. His first film was What's New, Pussycat? in 1965, though he reportedly wasn't happy with the result. From that point forward, he decided he'd direct all of the movies he wrote so he could be more in control of the final product. He also went on to act in many of his own films.
Today, Allen has over 75 writing credits, and he's received 24 Oscar nominations. He's also won three Oscars for his writing and one for his directing. Annie Hall from 1977 is regarded as one of Allen's biggest successes to date.
Woody Allen's net worth stands at $140 million.
What is Mia Farrow's net worth?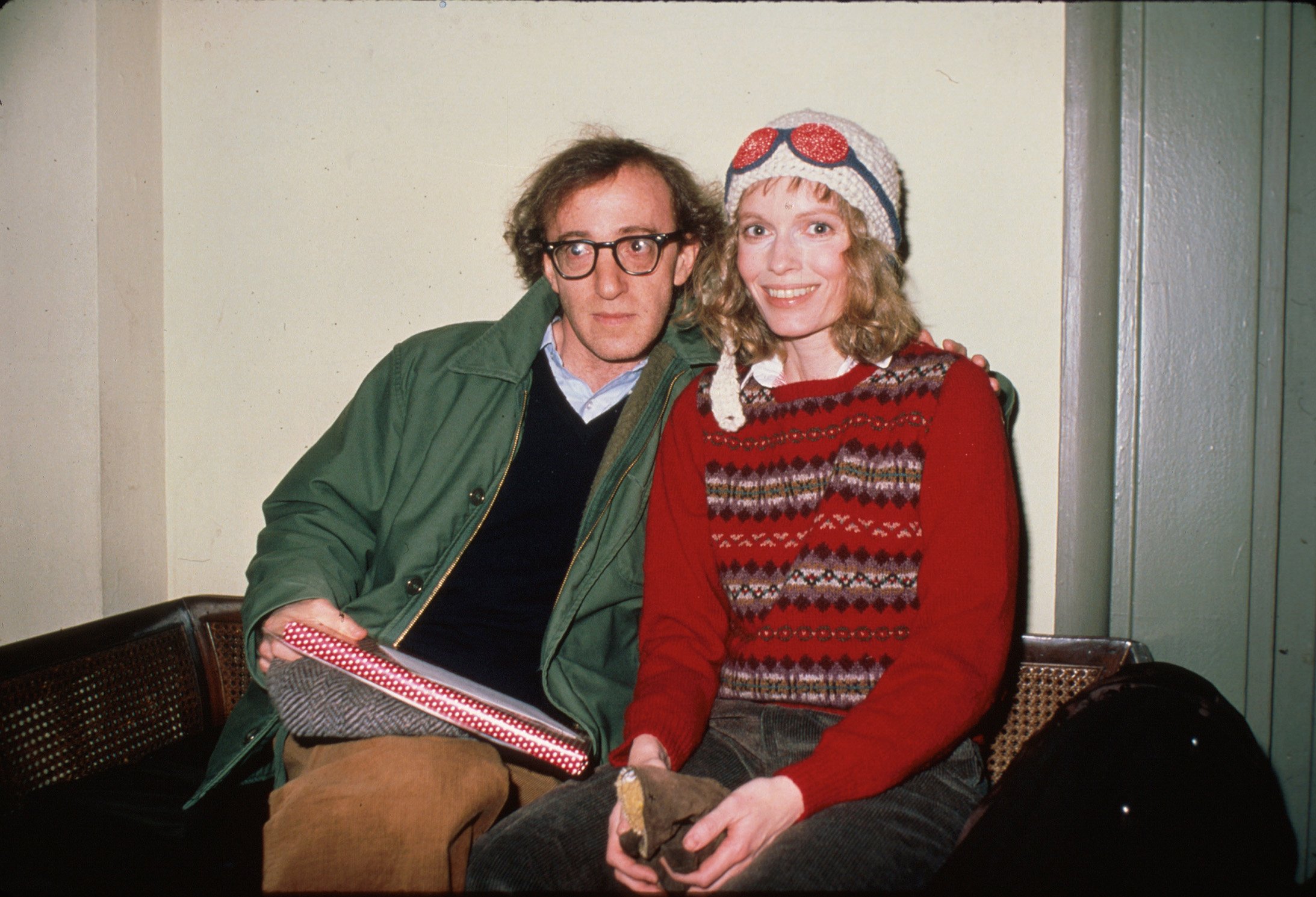 Allen and Farrow never married, but they were together for approximately 12 years. They were first introduced in 1979 and went on to have a relationship (and adopted children together) until the early '90s. While Farrow is known for the tumultuous romance, we can't forget she attained plenty of fame and fortune thanks to her acting career.
Celebrity Net Worth notes Mia started her acting career with the soap opera Peyton Place in 1964. But she achieved the most notoriety when she starred in Roman Polanski's horror classic, Rosemary's Baby, in 1968. Her work in Rosemary's Baby got her nominations from the Golden Globes and the British Academy of Film and Television Arts.
Farrow and Allen worked together quite often, too. She appeared in 12 of his films, including Zelig (1983), Broadway Danny Rose (1984), and The Purple Rose of Cairo (1985). Overall, Farrow appeared in over 50 movies.
Despite all of her fame, Mia Farrow's net worth stands at $60 million — far less than Allen.
Is Mia Farrow still acting?
Farrow is known for her incredible acting skills, but is she still in show business? It seems she's finished with Hollywood for the most part. "Like my colleague Leonardo DiCaprio I too will be retiring from acting indefinitely," she tweeted back in 2013, according to IndieWire.
It seems Farrow is much more invested in her humanitarian work than anything in Hollywood. In 2000, she became a goodwill ambassador for UNICEF, Britannica notes. Since then, she and her son, Ronan, have teamed up to attend a number of missions to Africa. She even went on a hunger strike in 2009 to demonstrate her passion for the issues surrounding African nations.
Now, Farrow is back in the spotlight thanks to the Allen v. Farrow documentary. However, we don't anticipate she'll feature herself in any films moving forward.
Check out Showbiz Cheat Sheet on Facebook!